Renovating your home with your young kids in mind eliminates the amount of additional childproofing that will be required. Many of these renovations even add value to your home. Here are just a few of the renovations that you should do if you have small children.
Window Installation
Windows are a topic of concern every summer. This is because many parents forget about the hidden dangers that windows possess as the temperatures, and your children, start to climb. Installing new windows has lots of benefits for your home. Consider installing windows that open from the top to prevent accidental falls. Another good thing about new windows is that you can get the safety opening latch preinstalled so that you can crack open your windows without having to worry about your kids falling out of them.
Floor Leveling
Another worthy renovation is to level out the floors of your home. This could include that sunken living room that's popular in some older homes so that you don't have as many issues with stairs tripping children around the house. You could also look into raising the concrete foundation of your home so that you can add extra living space. This could be a great place to gain some additional square footage and create a play space for your kids.
Photo by Tim Cuppett Architects
Upgraded Handrails
Those old and outdated handrails could pose a huge safety risk. Upgrade your handrail system so that you won't have to worry about your kids getting their heads stuck in-between the railings. It will also make the railings more secure so that you don't experience the wobble factor when your kids are first learning to walk. Another bonus is that renovating the handrails will change the aesthetic appeal of your whole home, which will always add value.
Photo by Chris Dyson Architects
Updated Electrical
Electrical upgrades add to the safety of your whole family. This doesn't just include the wiring that runs behind your walls. The types of outlets that you select can also work to keep your children safe. Some outlets are considered safety outlets because your kids can't stick small objects into them and receive an electrical shock. With safety outlets, you won't have to deal with adding in the outlet protectors and struggling with them every time that you need to vacuum.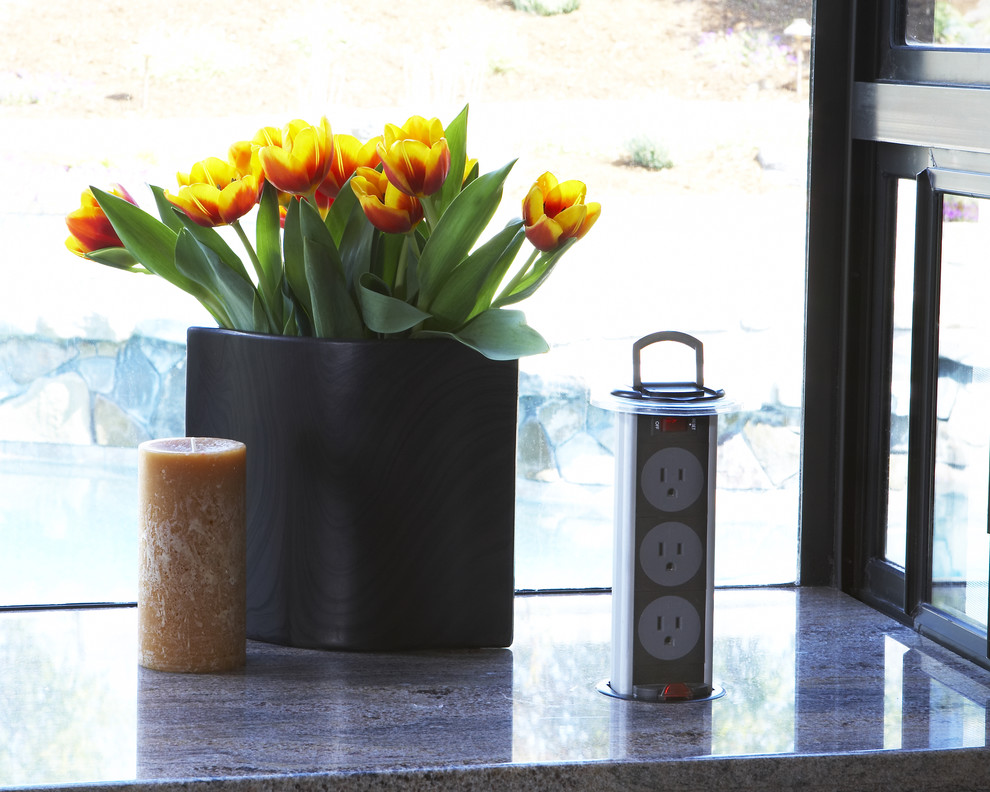 Photo by Harrell Remodeling, Inc. / Design + Build
There are many renovations that could prove to be beneficial when you have small kids. Start with these basic ideas so that you can improve upon the function, safety, and value of your home.
Author Bio
Brooke Chaplan is a freelance writer and blogger. She lives and works out of her home in Los Lunas, New Mexico. She loves the outdoors and spends most her time hiking, biking, and gardening. For more information, contact Brooke via Facebook at facebook.com/brooke.chaplan or Twitter @BrookeChaplan