When planning to remodel your home, it helps to think about a return on your investment if there is a chance you will sell it in the future. Renovations are great for adding more living space and making your home more comfortable and functional. Also, keep in mind potential buyers' interests if you are thinking about eventually moving.
Design an Open Concept Floor Plan
If your home is smaller or older, the main floor may feel crowded even if you have several rooms. Consider an open concept floor plan for your remodel to make that area more accessible and welcoming. Consult with wall repositioning experts to see if the enclosing walls to a dining room, for example, can be removed or repositioned. You and future buyers will love the expansive feel of an open floor plan.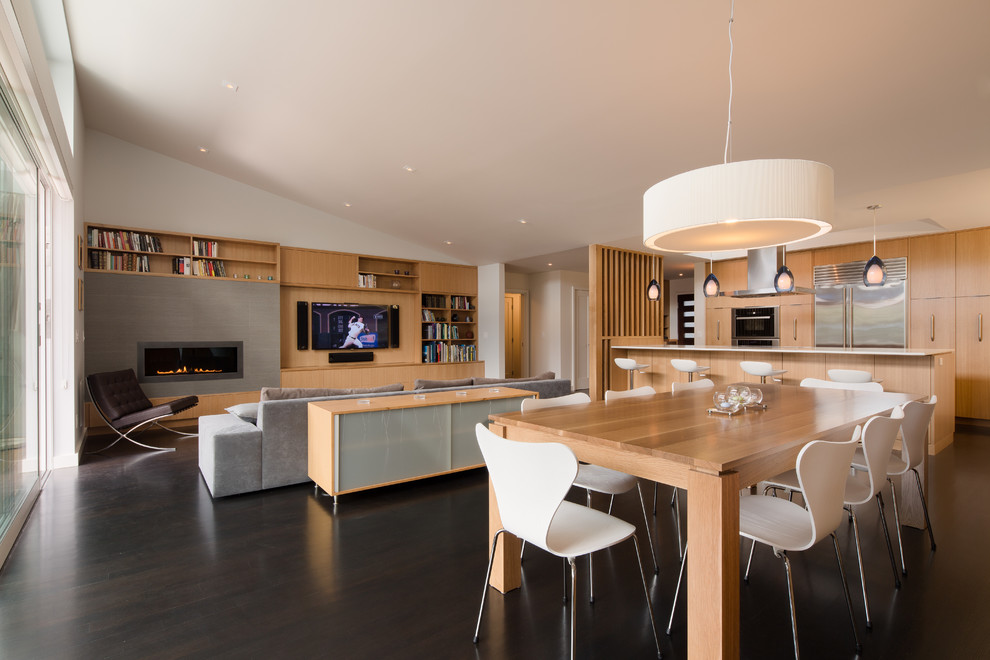 Photo by De Mattei Construction
Add a Half Bath
Unless your house already has several bathrooms, you might want to see if a half bath can be added. Any home can benefit from an extra bathroom with a toilet and a sink. It will be helpful for guests or the kids' friends when they have sleepovers. In some homes, an older walk-in closet can be converted to a small bathroom. Reimagine your home's layout with the current design to see if you can make it more efficient by adding a half bath.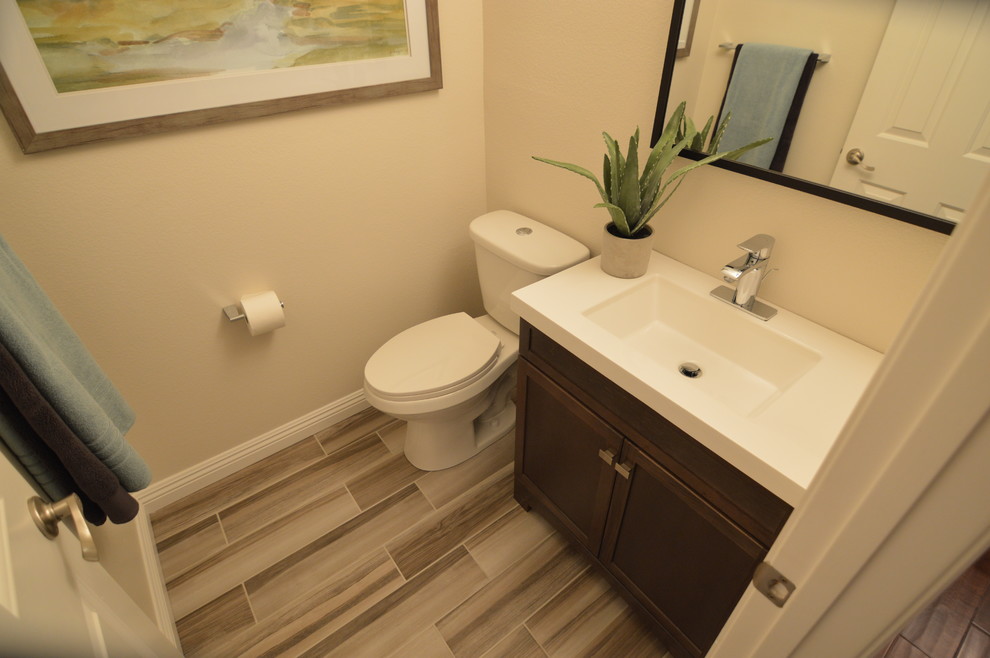 Photo by Classic Kitchens, Etc.
Refinish the Basement or Attic
To increase your home's indoor square footage, remodel the attic or the basement as an extra bedroom, home office, or leisure area for video games or study. An extra room for purposes like these would be exciting for many buyers, especially those with families. Make sure your current utilities will be adequate for renovating areas like these to avoid having to install additional HVAC, electric, or plumbing systems. Remove any mold and repair worn or debilitated areas before putting up new drywall and adding flooring.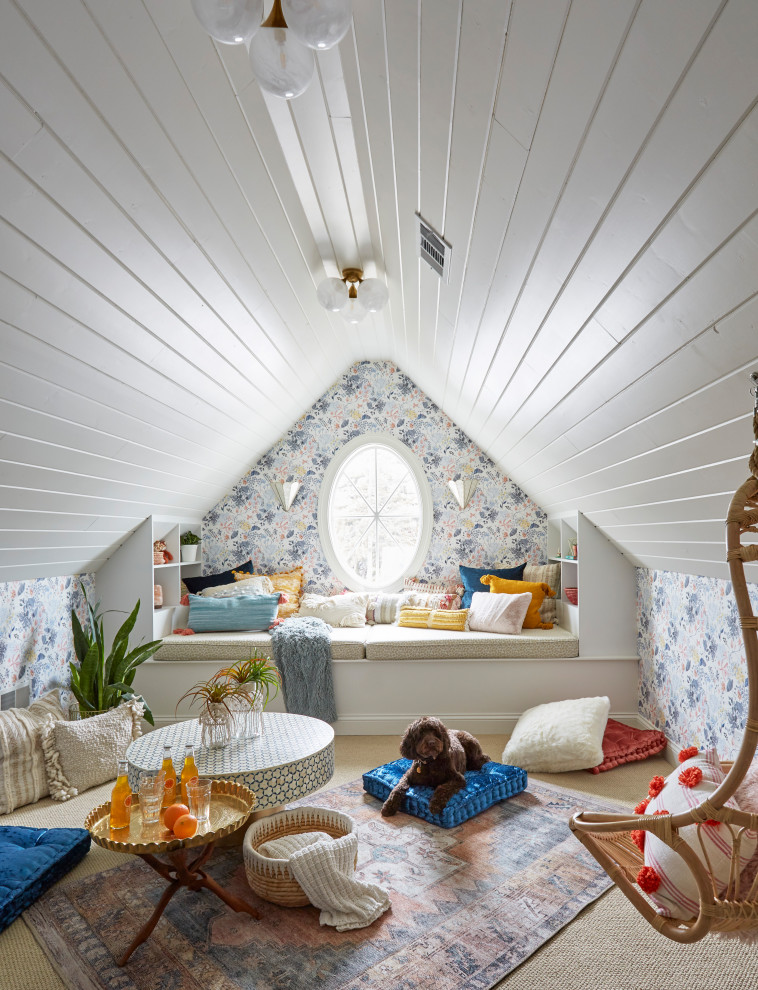 Build a Patio or Porch
An outdoor extension to your home can expand your living area to include a relaxing view of the yard for family fun or entertaining guests. If cost is a factor, use a simple design that can be enlarged later. Spending time outdoors is enjoyable for many people, and a porch or patio could become a major selling point for your house.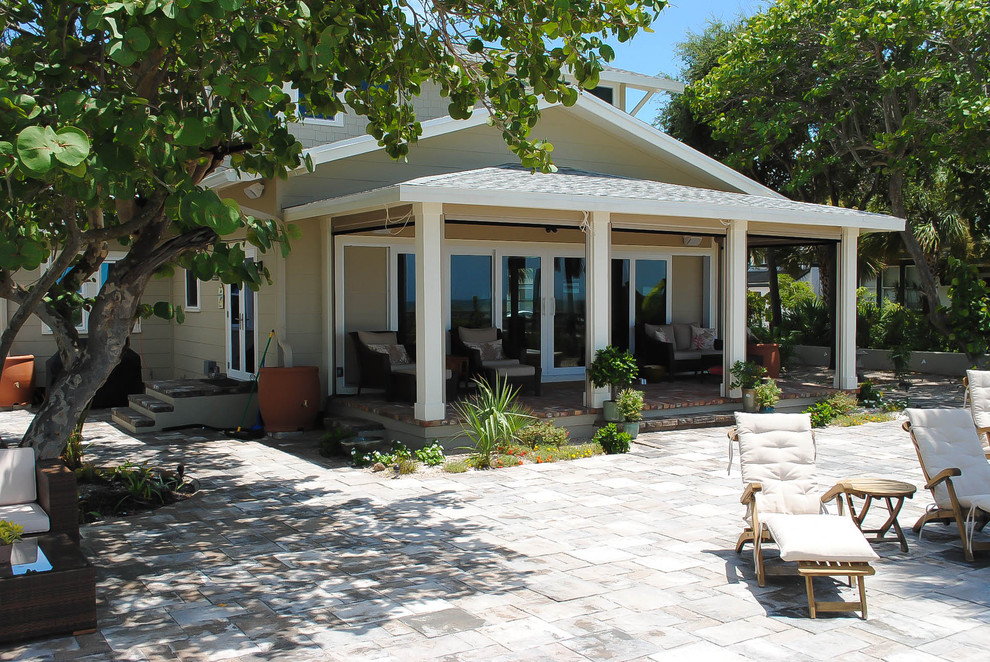 Photo by J. S. Perry & Co., Inc.
Remodel your home to add features you can use now. But also make a few improvements that may help to attract future homebuyers.