When we consider how many times we change the design of our homes, or the fact that the average person can move home eight times in a lifetime, it is important to find pieces of furniture that stand the test of time. Certain pieces, if chosen carefully, will still fit in whatever the design or style and have proved themselves many times over as their influence on home design has survived centuries. These pieces of furniture can be transferred to different homes and can be timeless but can be incorporated into even the most modern of homes.
Whilst the matter of personal taste does have to be taken into account, the following are some examples of timeless classics that work well in any space.
The Belfast Sink
For timeless kitchen chic, look no further than this practical survivor of many years.  Again, a prime example of something that was commonplace years ago but, sadly fell from favour as many people ripped them out to replace them with something more 'modern' in the 1960s/70s. How many people will be kicking themselves now as the popularity of this long lasting yet stylish sink becomes fashionable once again?  Practical, fashionable large enough for even the largest of paella pans, this durable design is hugely popular in modern kitchens.
Tiffany Lamps
These beautifully decorated, stained glass shade lamps were designed by Comfort Tiffany in 1895 and considered to be part of the 'Art Nouveau' movement. Their elegance has never waned over the years, and are now sought after to provide a touch of glamour and elegance to any room.  Whether an original or a 'Tiffany-style' lamp adorns a side table or desk, the effect will still be classic.
The Grandfather Clock
How could we omit this timeless classic in any list of furniture that has survived centuries? Another practical but beautiful piece of furniture, whether it is purchased in an antique shop, from a specialist clock dealer or in a modern furniture shop, there are plenty of different styles to be had.  A grandfather clock can fit any style of décor but essentially, adds a touch of gravitas to a study or timeless elegance to a sitting or dining room.
Cast Iron Radiators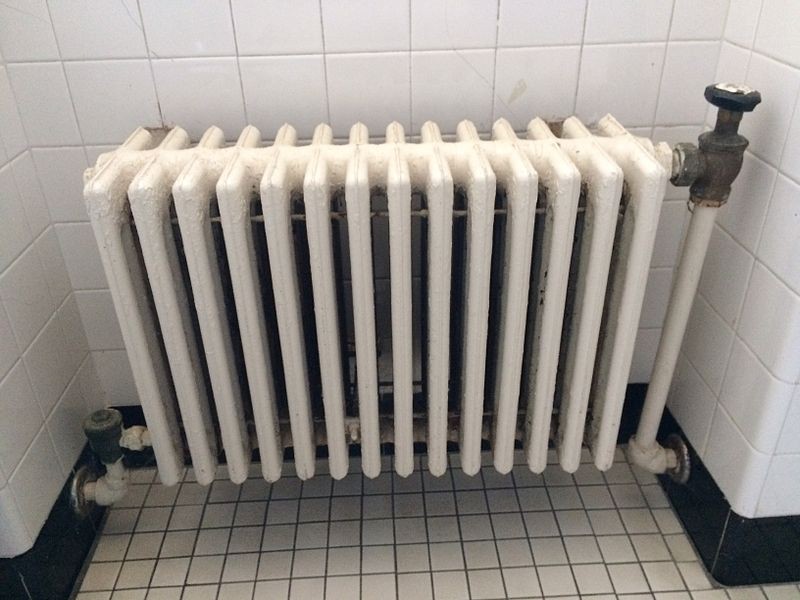 Increasingly popular and timelessly stylish, more and more contemporary homes are including them, and they are a prime example of something that has increased in value and become a much sought after item of furniture.  Not only do cast iron radiators look elegant, they are practical and can be customised to fit any room.  This stylish classic definitely hits the target for surviving over centuries, as cast iron radiators first appeared in the late 1800s.
A Chesterfield Sofa
source via Sebastiaan ter Burg
Often described as an iconic piece of British furniture, Chesterfield sofas are sturdy, long-lasting and do not lose their charm as they age. Who could ask for more? If only lines on our faces could add to the charm in the same way as creases and lines can add to a Chesterfield! Allegedly named after Philip Stanhope, the fourth Earl of Chesterfield in the 1700s, a man with a reputation for his elegance and taste, this sofa is still a stalwart in British furniture design with a worldwide reputation.  A true icon of furniture.
The Oriental Rug
Originally produced in Asia, consisting of different designs and colours, the Oriental rug is another timeless yet popular piece of furnishing. These rugs can bring an element of charm, definition and warmth to a room and so whether we choose an antique (50 years or more) or a more modern equivalent, the style will enhance a home and will survive changes to design styles.
The Winged Armchair
The final piece in the list. Once again, whether we are looking to buy from an antique shop or online, this other timeless classic will also look good and is versatile enough to take its place in a lounge, a hall or a bedroom.  It can be re-upholstered to adapt to changes in design style if necessary, but in many cases will fit in anywhere without this, especially as a comfortable reading spot in a cosy nook.
These items of furniture will fit into any home and they have survived for centuries and the shared value of the pieces listed above are in the practical use for each piece, the fact that they can each increase in value and their timeless elegance that will continue to enhance any style of décor. Purchasing some of these classic staples will give your home a timeless elegance, no matter how much home fashion changes.