Your garage floors get beat up and worn down. Oil spills across it, hot tires comes to a stop over it, and you stomp around with your dirty boots. Eventually, your garage floor is going to need a makeover. Whether you are considering turning your garage into a living space or finding ways to add life to your garage floor, here are some options for remodeling it.
Dyed and Stained Concrete
A concrete stain is a sealer that has pigments. When they dry, the existing appearance of your concrete shows through. This means that if there are cracks or imperfections in your garage floor, they will still be there.
Concrete stain is best if your garage floor is already in relatively good shape. This means that it doesn't have oil buildup, have old sealers, and is free of dirt. Staining your concrete is an inexpensive option. However, it is not the most durable option. If you use your garage as a workshop or for other heavy uses, then this might not be your best option.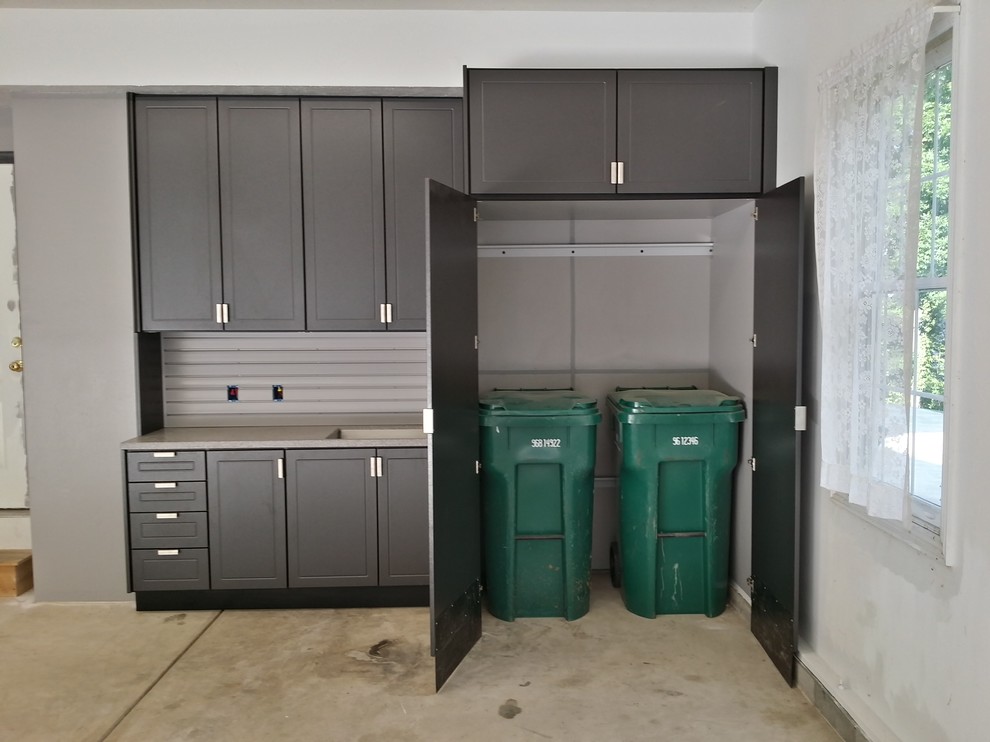 Concrete dyes are premixed in concentrated liquid or dry forms. They can be mixed with a solvent like acetone or water. Dyes are usually applied using a sprayer, giving a subdued look, like what you would get with acid staining. Solvent-based dyes provide vivid colors. Water-based dyes have a muted effect. You can keep a stained or dyed floor looking great with epoxy floors covering.
Rubber Flooring
Rubber flooring makes your garage slab impact-resistant, mold-resistant, and waterproof. Rubber flooring can support the weight of your vehicle. You can opt for tiles or sheets of rubber flooring.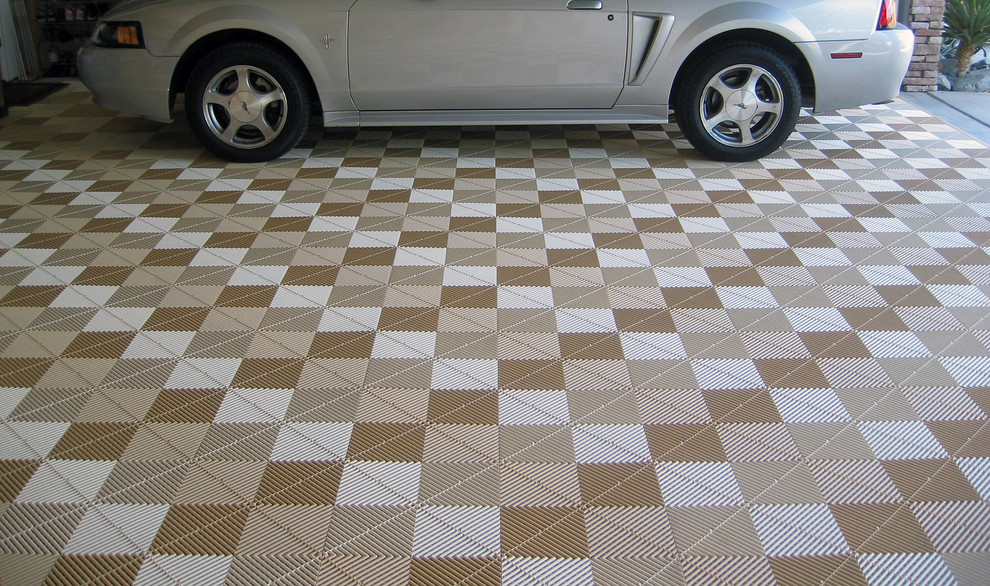 Photo by Tailored Living featuring Premier Garage of OC
If you take the do-it-yourself option, you can purchase rubber tiles with interlocking edges that don't need glue. Or you can opt to have professionals use rubber rolls to cover your garage floor. Many rubber garage flooring products have a 25-year warranty.
Porcelain Tile
While it may seem like this is not the best flooring for a garage, porcelain tile is one of the hardest and most durable flooring surfaces. There are porcelain tiles that are rated to support heavyweight vehicles. They come in a large array of colors and textures and can be purchased for between one dollar and three dollars per tile.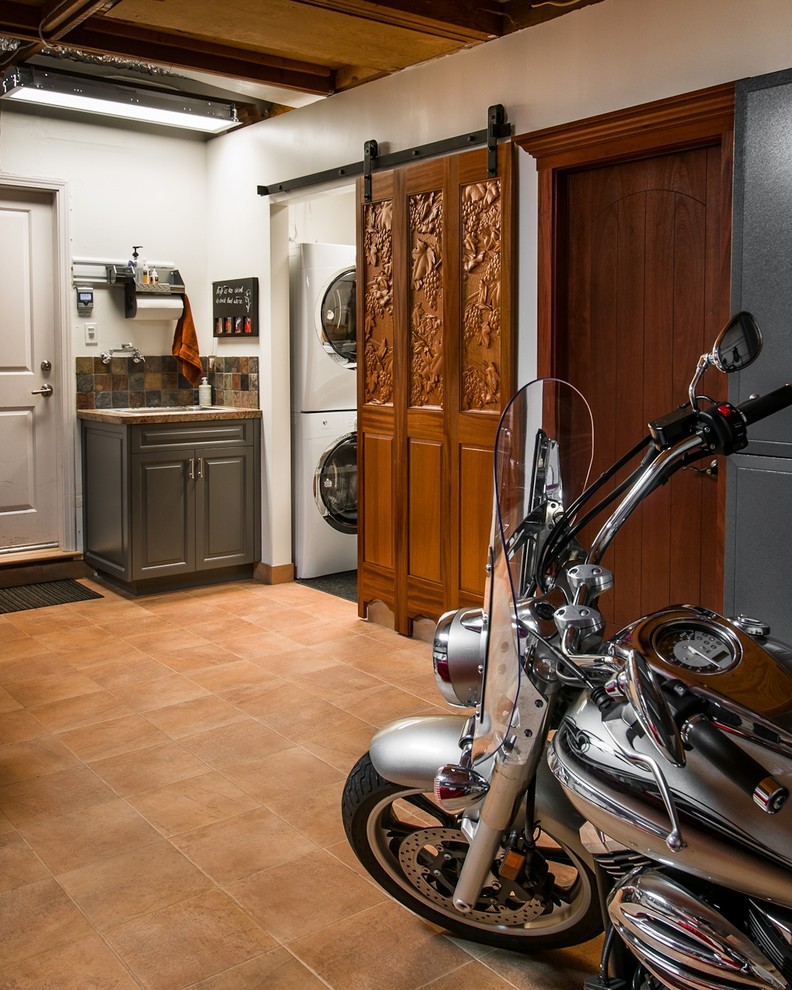 Photo by SENGA interior design
There are several options available to add a new life to your garage slab. You will need to consider your budget, the type of use your garage floor gets, and how much time you want to invest in the project when determining which flooring option will work for you.