When it comes time to replace the floors of your house, you have many different options. Although durable flooring options are often expensive, there are some less costly options available that look just as nice and last a considerable length of time.
Hardwood Flooring
Still, the most popular option when it comes to flooring, hardwood suits many different types of décor. You can find many different varieties, from polished to rustic with most types of hardwood flooring rated as very durable. Hardwood is versatile and withstands up to refinishing up to five times to remove any scratches. However, it is the most expensive type of flooring available, and it should be installed by a professional. If your floors are exposed to UV light throughout the day, they could fade over time as well.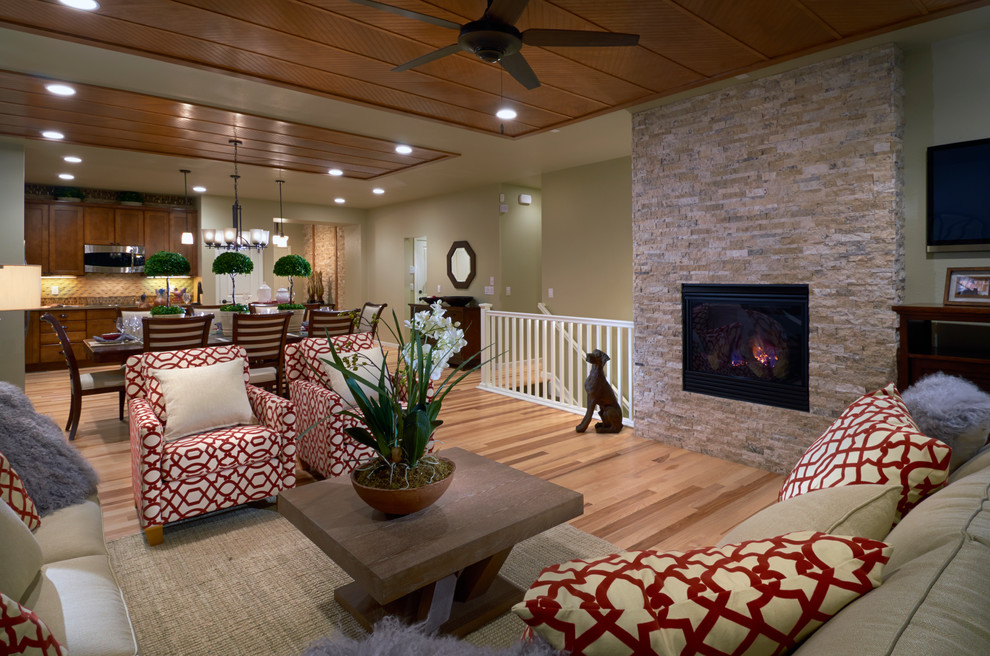 Photo by Guy's Floor Service Inc.
Engineered Wood Flooring
Another option that will provide you with the look of wood is engineered wood flooring. These are real wood veneer over a core of heat-formed wood and a supporting base layer. If you have underfloor heating, engineered oak flooring or types made to look like other woods are the best options as they are less likely to expand with temperature changes. You cannot refinish engineered wood flooring, however, as the top layer is too thin.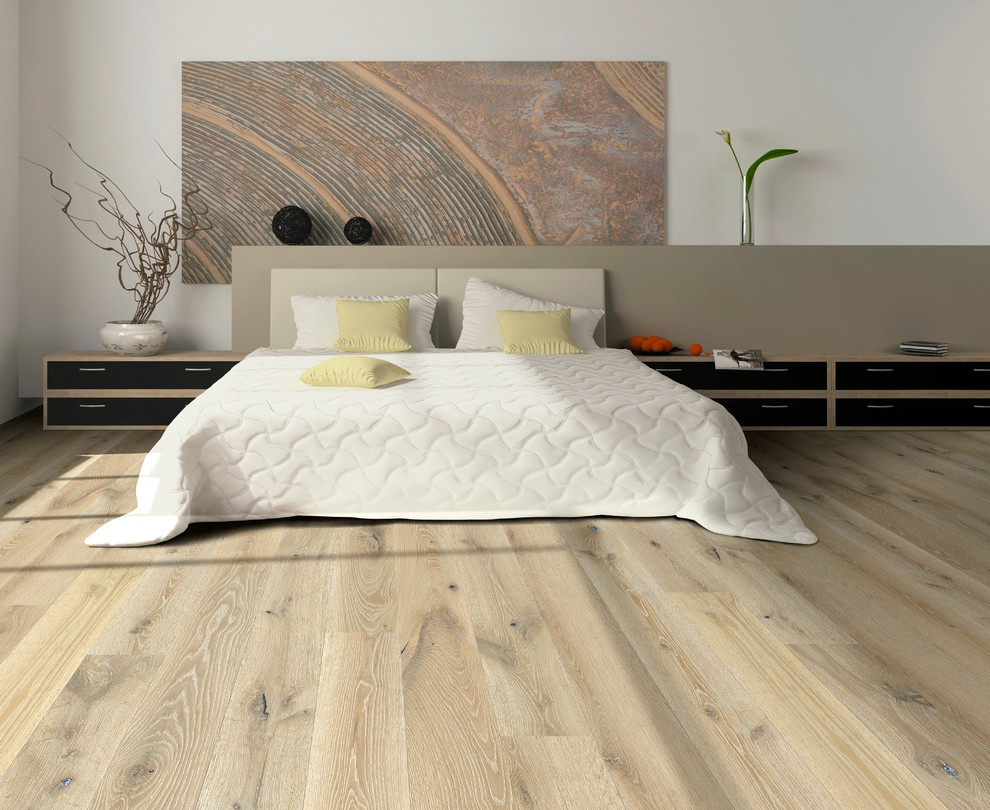 Photo by Skips Custom Flooring
Laminate Flooring
Created from layers of dense fiberboard covered with an image of wood laminated to the surface, laminate flooring has grown in popularity over the past decade. It has a lower cost than hardwood or engineered wood and you can install it yourself. It is not recommended for areas where it can be exposed to water, like bathrooms and kitchens as moisture can damage the flooring.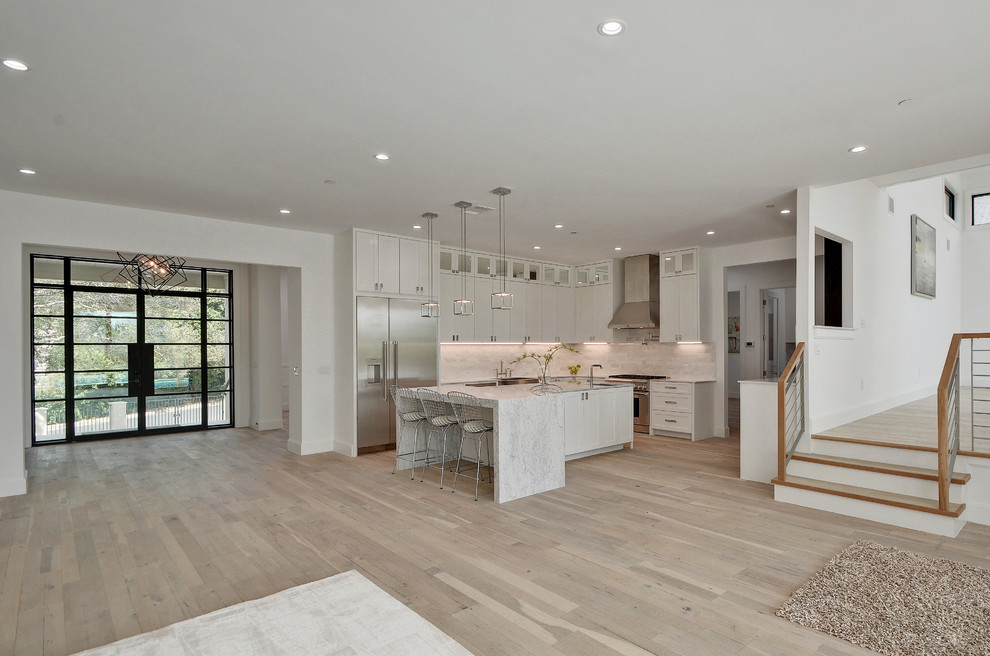 Real Stone Flooring
Real stone is one of the most durable types of flooring available and it can add a bold statement to any room. Stone options include limestone, slate, marble, and terracotta. If the floor is laid properly, it should last forever and it may add value to your home. You will need to be sure the subfloor is reinforced as any movement can lead the floor to crack. Natural stone must be sealed when it is installed and every six months after.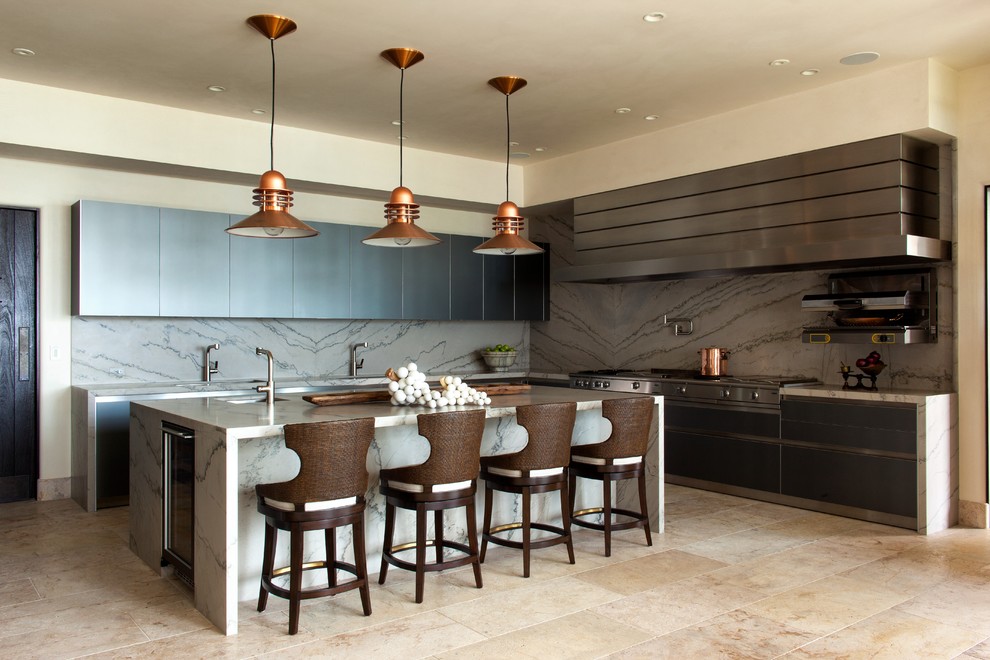 Photo by Neolithic Design Stone and Tile
Tile Flooring
A classic option for flooring, tile remains very popular, especially in bathrooms and kitchens. Tile is available in a wide range of colors and patterns as well as many different sizes, shapes, and styles. The tile is resistant to scratches and moisture as well. It can be expensive, and you want to be sure to choose a grout color that will not show stains or dirt.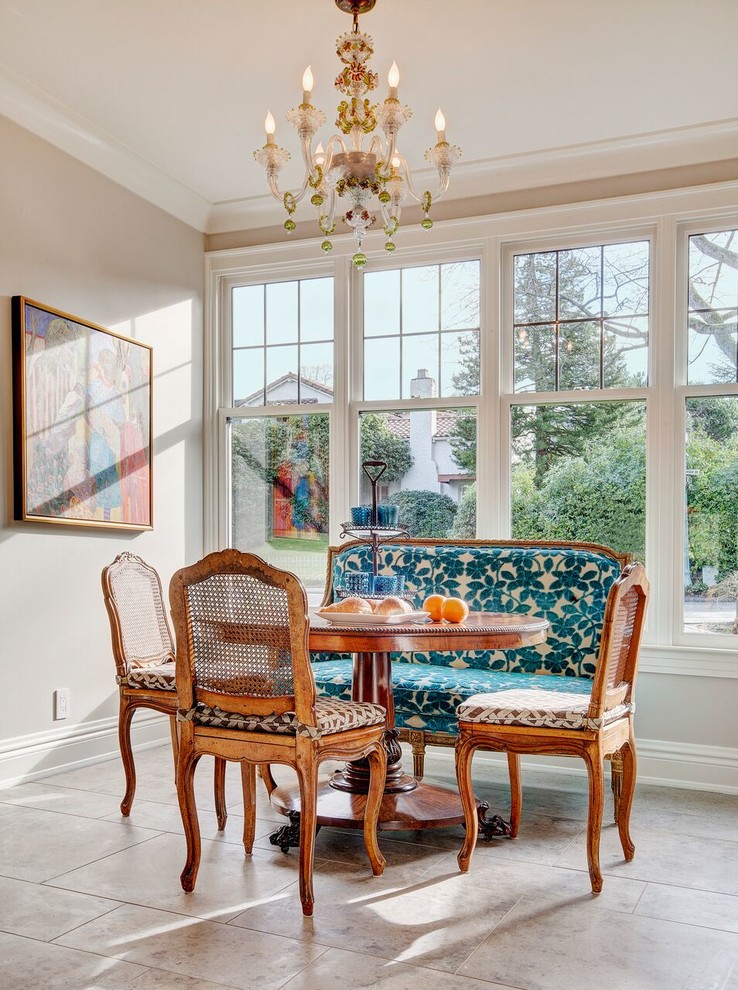 Photo by Beverly Bradshaw Interiors
Vinyl Flooring
Vinyl has been around for decades, but today's vinyl is much more attractive than in previous eras. You can find a luxury vinyl plank that looks and feels like real wood. It is more comfortable than laminate flooring and it is waterproof. You can also find vinyl that mimics the look of stone, carpet, glass, or tile. Because it is waterproof, it works well in kitchens and bathrooms.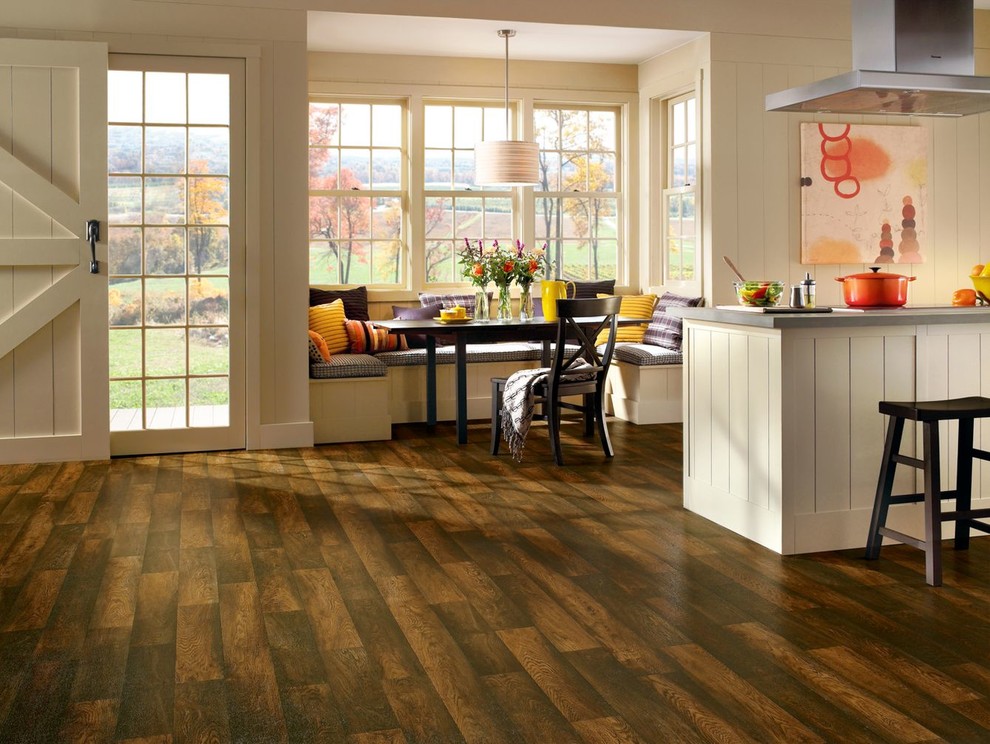 Photo by AJ Rose Carpets & Flooring
Carpet
Another popular option for flooring, carpet is available in many textures, colors, and styles. It is the quietest of all flooring options, buffering sounds which make it a good choice for larger rooms. If you choose carpet, you should expect to replace it every five to ten years. Carpet can accumulate dirt and grime. If you have children or pets, it can be difficult to keep the carpet clean.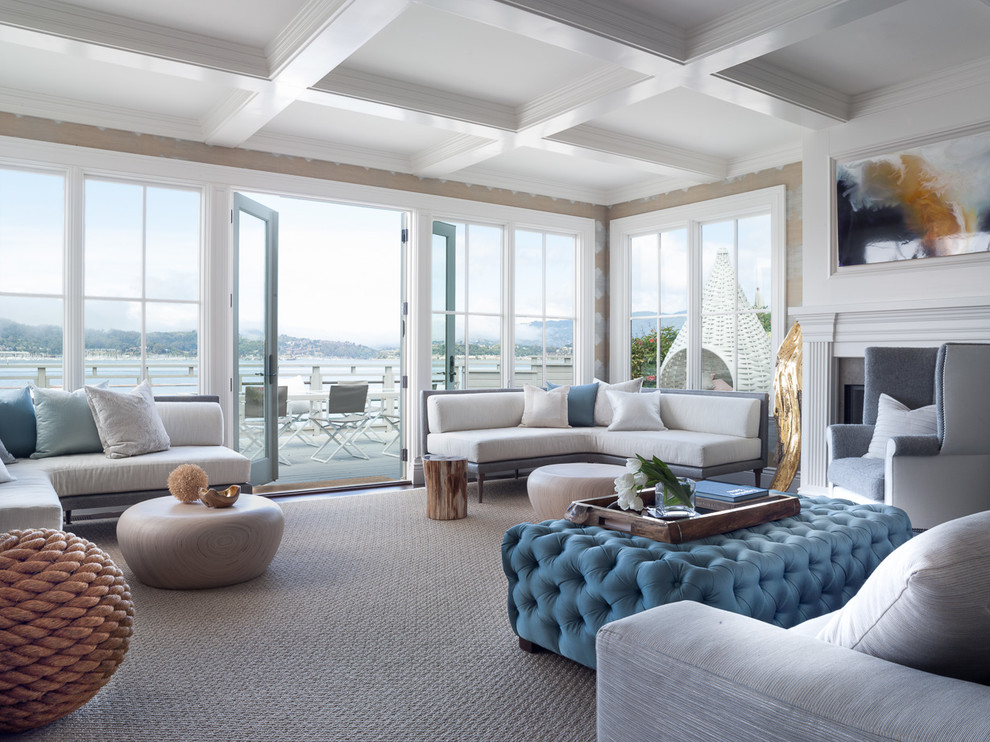 Photo by Jeff Schlarb Design Studio
With so many options for flooring available, it can be difficult to choose the perfect one. By determining your family's lifestyle and the look you want in your room, you can find the best flooring option for your needs.