Everyone wants their living room to be functional, but the primary function of the living room is to serve as an area to relax and converse. With careful planning in your interior design and decor decisions, you'll encourage conversation amongst friends and family members. If you want your living room to be the place where everyone wants to hang out, then you should consider these four ways to design a living room that encourages conversation:
Use Neutral Colors
Neutral colors are an effective way to stimulate conversation in the living room. Most studies suggest that avoiding bright colors like red and yellow in your decor helps put people at ease and promotes conversation. After all, most people tend to spend more time socializing when they're surrounded by neutral colors rather than bright ones. For example, red and yellow typically grab our attention while blue and green typically promote relaxation.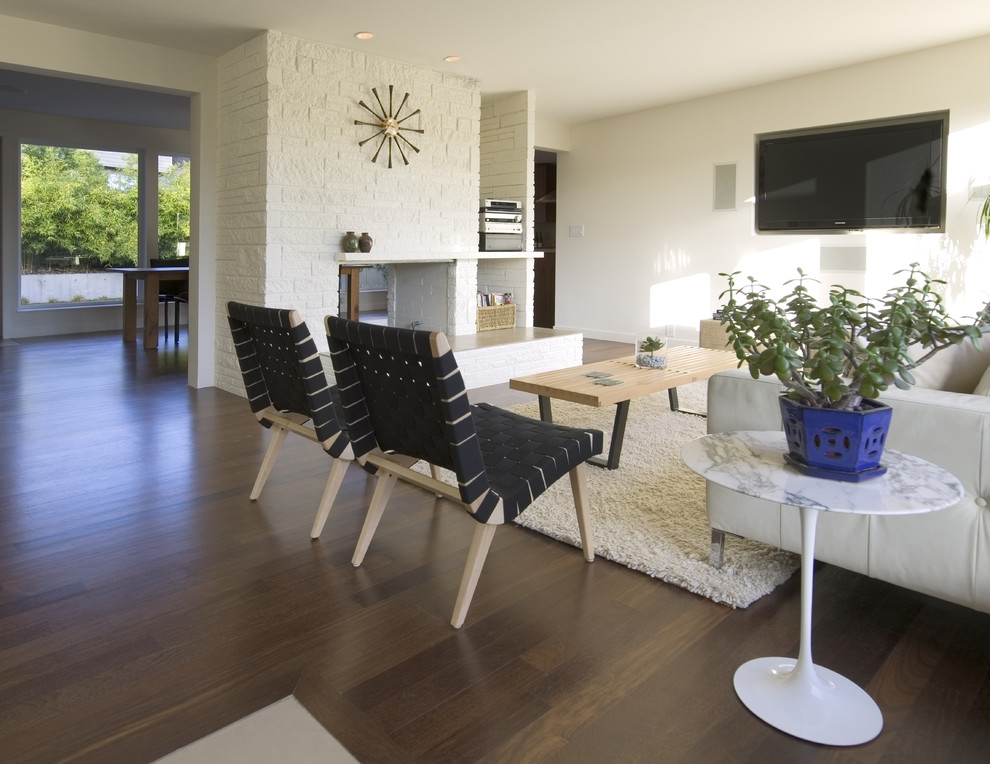 Include Comfortable Seating Arrangements
Seating arrangements are often overlooked when planning living room layouts. Just because your living room is considered the formal room of your home doesn't mean it has to be stiff and uncomfortable. Include seating areas for everyone in your family, whether it's couches or chairs, big leather furniture, or small wooden coffee tables for children. By including comfortable seating arrangements, you can encourage conversation among members of your household who might otherwise only ever talk across their dinner table.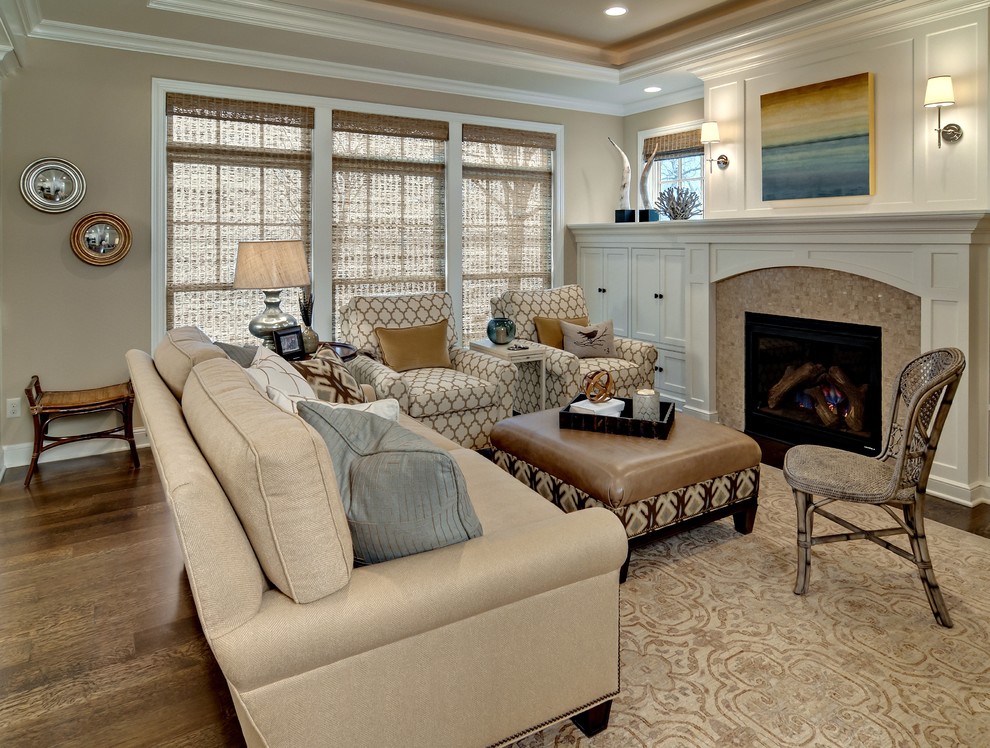 Incorporate Movable Pieces
Your living room is a great place to socialize with family and visitors. When it comes to sitting next to your loved one, you can get away with a small couch. However, if you have neighbors or friends come over, you'll want furnishings that easily move to accommodate them. Sectionals, for example, is a couch piece that can be put together or separated to make your living room fit whatever socializing needs you may have. When you are watching a movie, you can place the couch into one piece and when you are socializing, you can move each sectional to face each other to make it more comfortable for visitors to sit and chat about it. Additionally, you can use other parts of a couch such as ottomans that can be used as additional seating as well as be repositioned as needed. Add these elements throughout your living room for options should guests join you or family members decide they'd rather sit across from one another than next to each other.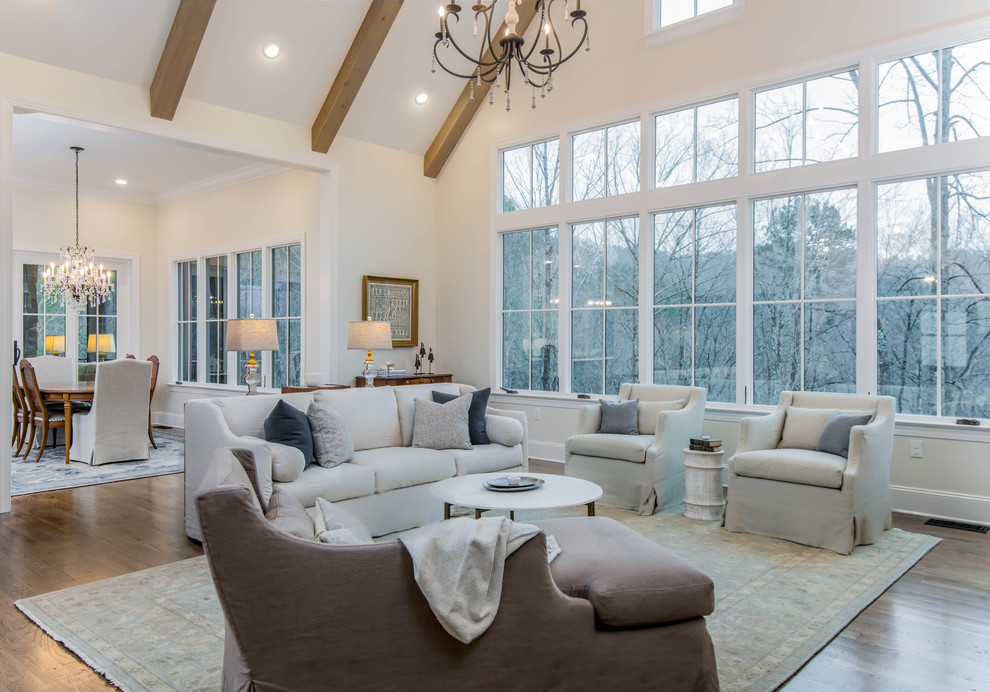 Photo by ID.ology Interiors & Design
Include Interesting Art Pieces
Art can be anything from paintings and photos on your walls that can kickstart meaningful conversations. Likewise, choosing specific pieces that are interesting or evoke emotion will ensure your visitors are always visually stimulated. Whether it's something as bold as an oversized replica of Vincent Van Gogh's Starry Night or as delicate as a dainty set of wood carvings, your artwork should leave you feeling inspired.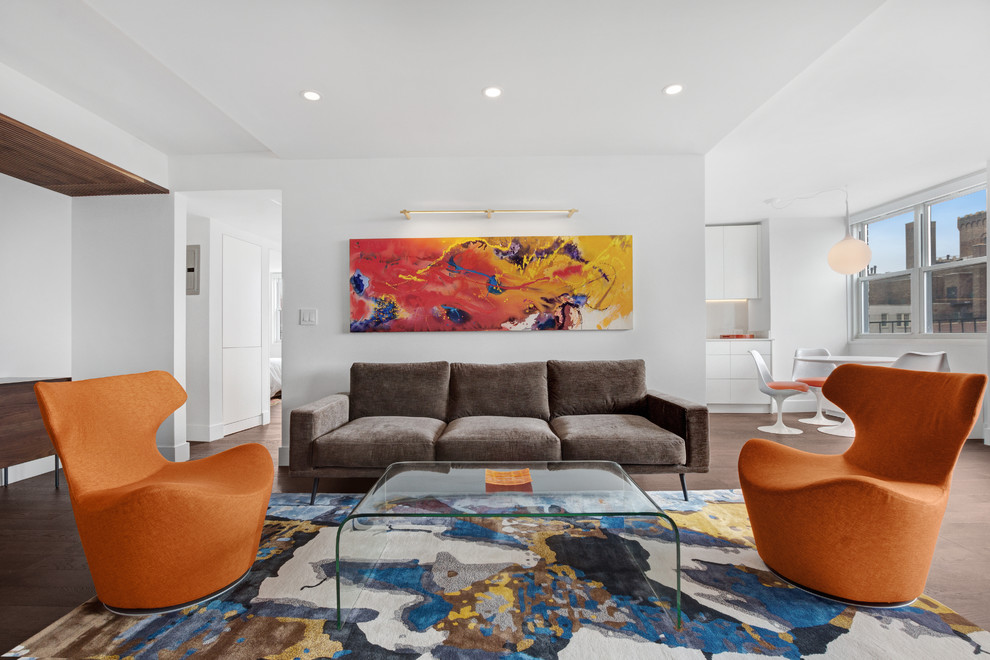 When you have company over to your home, you want it to be easy to have conversations and fun with your guests, but if your living room isn't designed properly, it can actually be the opposite of that. Keep these four ideas in mind to make sure your company always has something to talk about and feel comfortable doing so.