The exterior of your home is what is presented to the outside world. With the continuous development of new trends, it is easy for it to look out of date. Use these simple tricks to make it look modern, welcoming, and attractive to all of your guests.
Start With Small Projects
You can create a large visual impact by adding some small accessories or improvements to your home's exterior. Accomplish small tasks like painting trim, adding plants, or changing the cushions on furniture to make your outdoor area look inviting and comfortable. Adding some living plants can make the space feel vibrant and full of life. Plant some flowering blooms in a large pot or establish a small herb garden on windowsills.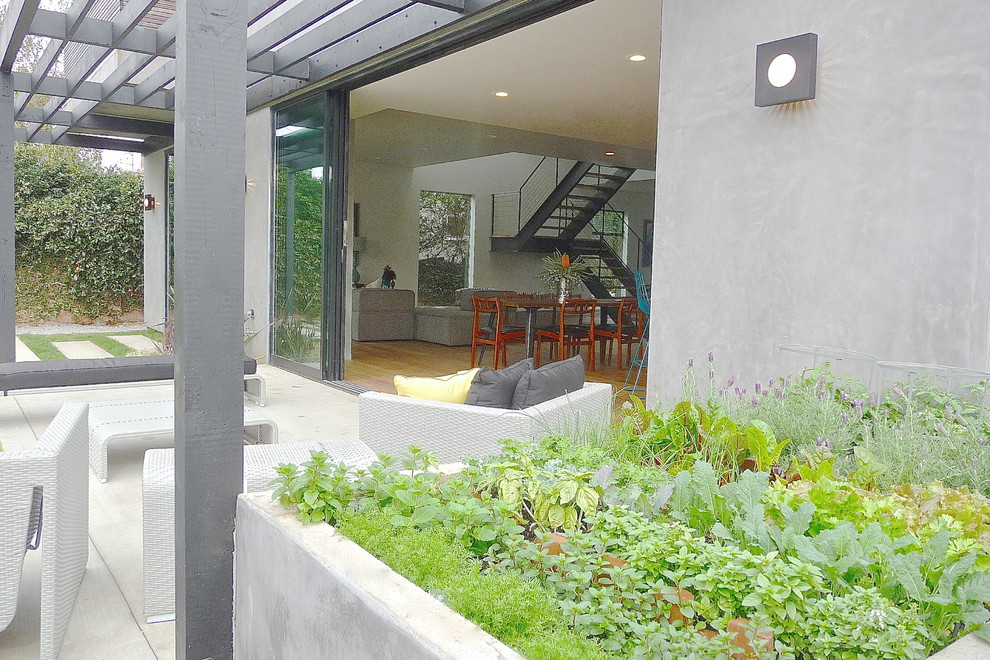 Update Your Shutters
Shutters can instantly make your residence seem charming and romantic. However, they can quickly appear worn or faded. Shutters see a lot of the weather, so they are important to maintain and keep in good working order. Many people choose to replace old shutters entirely, but often, a simple coat of paint is all that they need. However, if your shutters have structural issues, they may need to be replaced. Have them checked by a professional technician to be sure.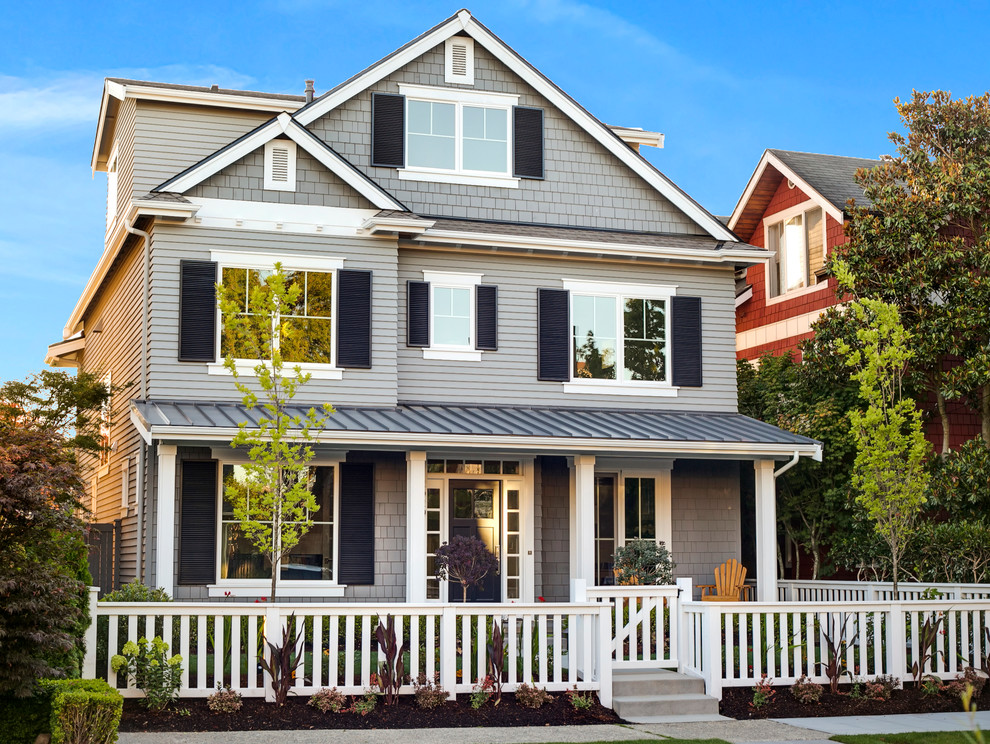 Photo by Chaffey Building Group
Create a Seating Area
If you have a large porch, placing a small bench or outdoor chairs near the front door can be used to relax in or to rest packages on. When the weather is nice, having a comfortable place to relax outside can be perfect for you. Benches are available in any material that you can think of and can be upholstered to perfectly fit into your style.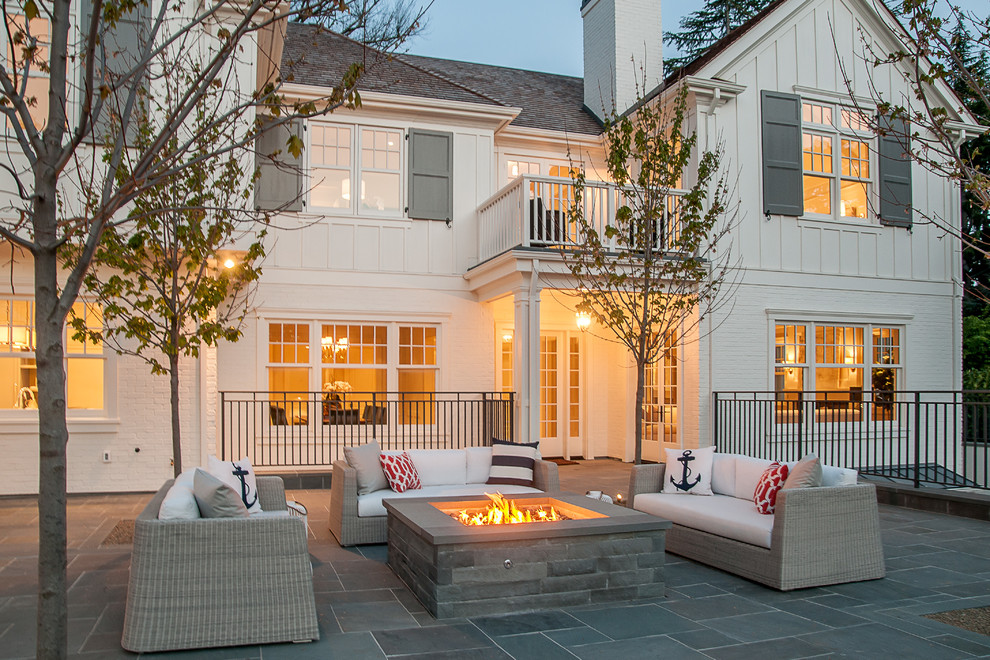 Photo by Young & Borlik Architects, inc.
Change Up the Door Mat
Your door mat is one of the most functional and overlooked accessories in your home. Their main purpose is to knock dirt off your shoes before you go in the house, but door mats are not given nearly the appreciation that they deserve. They can be found in any color or style and can create a huge visual impact. Delight all of your visitors with a new door mat to welcome them.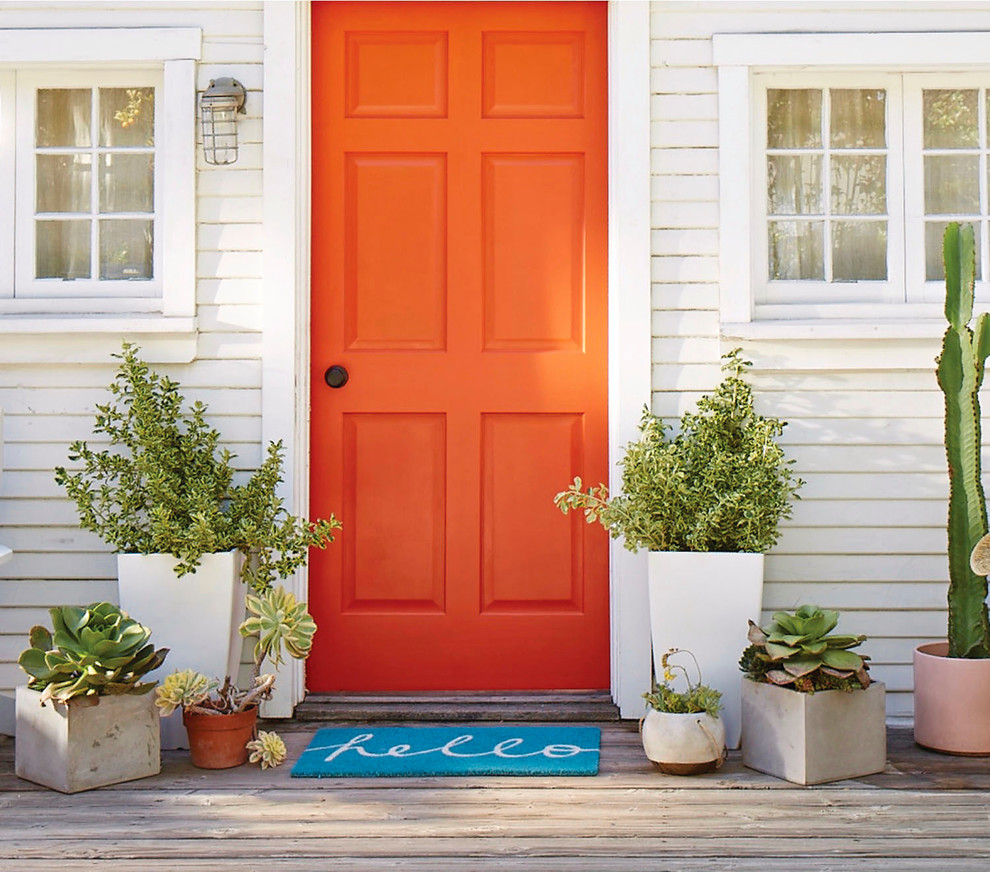 So many homeowners spend a lot of time on customizing the inside of their houses, but they often forget that the exterior is just as important. Use these simple tips to make the outside of your home look beautiful, warm, and inviting.