Bluestone pavers are beautiful, unique and long-lasting materials that come with fascinating designs and can fit with all styles and budgets. Bluestone tiles (Melbourne) adds a luxurious and aesthetic appealing look to your home and building. With a wide range of colours and various types, bluestone pavers are quite popular in the construction industry. To have a better understanding of Bluestone pavers Melbourne, we have mentioned some prominent benefits why you should consider before installing bluestones tiles in your home or workplaces
Longlasting
One of the vital benefits of choosing bluestone pavers is the durability they have to offer. You don't have to worry about the repair and maintenance of these tiles for a very long time. They can easily survive in extreme weather conditions, as the texture on these stone tiles adds toughness and creates a dense composition, making them the most durable stone in the market.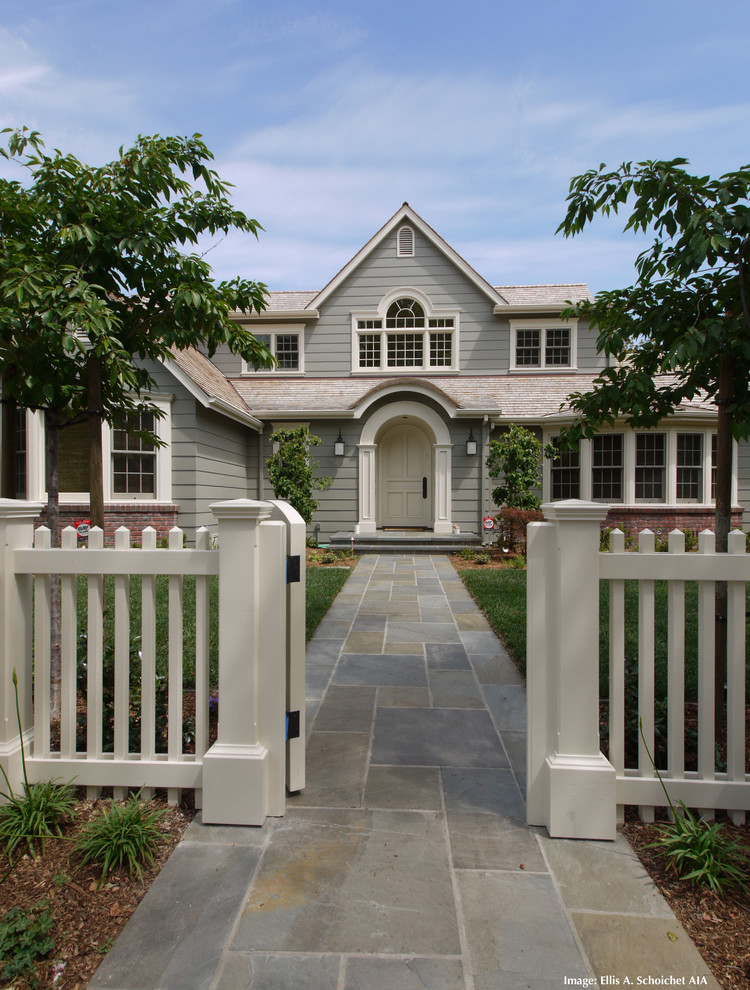 Safety and easy installation
Bluestone pavers are mostly used around the pool due to their non-slippery and tough finish look. They can be the perfect option that you can install on the surface which is more likely to get wet and slippery. Therefore, their naturally rough textures offer utmost safety that can last for very long. Further, they have a flat and strong finish that can be installed effortlessly anywhere on your surfaces. Bluestones are also known as 'slate' as they are naturally the flattest stone in the market.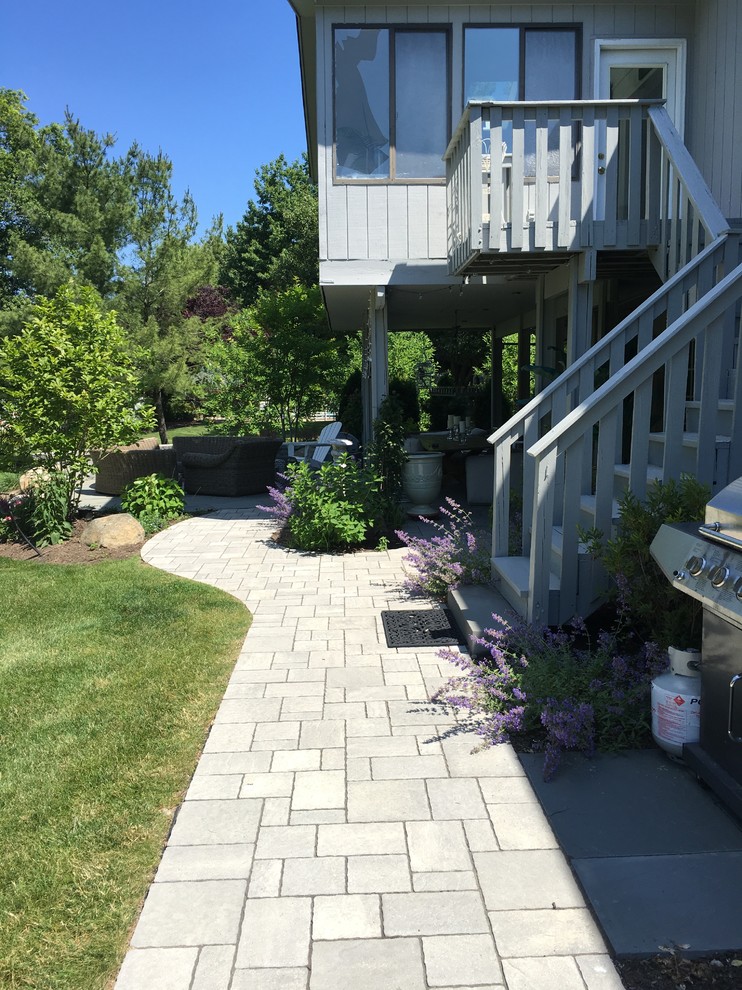 Photo by Solicito and Son Landscape Contracting
Appealing appearance
Bluestones are known for their unique and tough composition. They add a luxurious and appealing aesthetic look to your home or building. Bluestones pavers are available in different dimensions and thicknesses that are suitable for the styles and interiors of your place. You can easily get them at reasonable prices and as per your budget. They are one of the most popular cost-effective paver stones in the construction industry.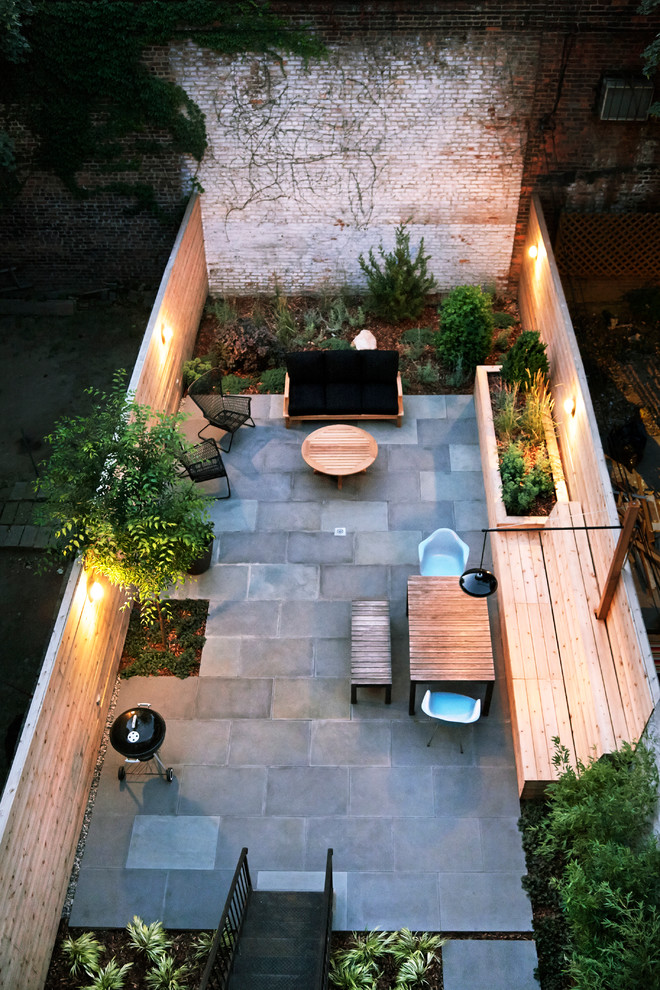 Wide range
Another significant benefit of bluestones is the variety of options available that can match your styles and preferences. They range from different colours to various shapes and sizes. In addition, it allows you to choose designs that can blend well with your home or office interiors.
There are multiple types of bluestone pavers that you can choose from. Below we have three distinct types of bluestones you must consider in order to find the best suitable option for your interiors.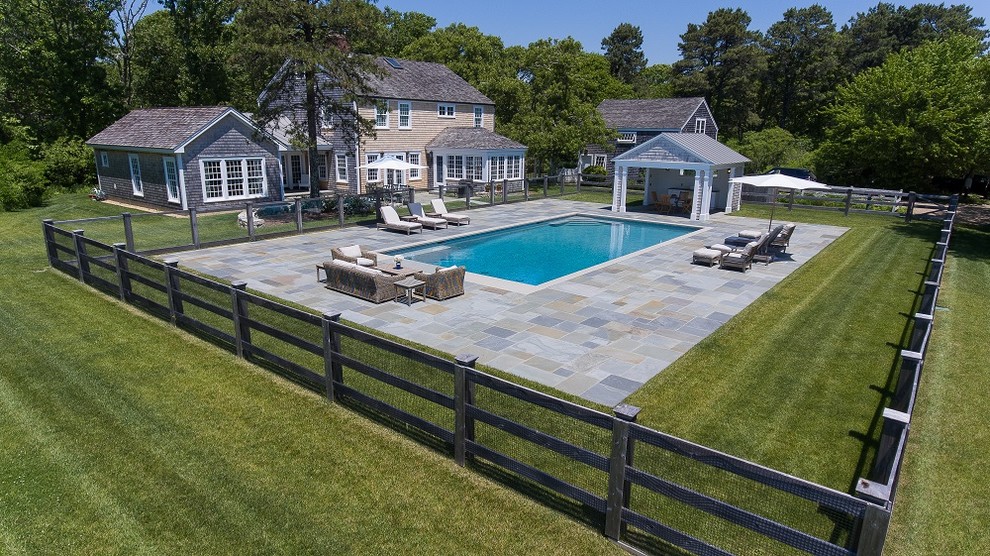 Thermal Bluestone
The process in which these natural bluestones are re-textured is called Thermaling. Thus the name thermal bluestone. These types of bluestones are formed deeper within the earth. They are found in much deeper areas than natural cleft bluestones. Due to heavy-weight and pressure thermal bluestones carry, they are prone to few fault lines and have to be sawn and cut into layers. The saw cut leaves an unnatural and very smooth surface that requires further re-texturing of these stones. However, due to this process, the installation of thermal bluestones requires less labour and levelling practice.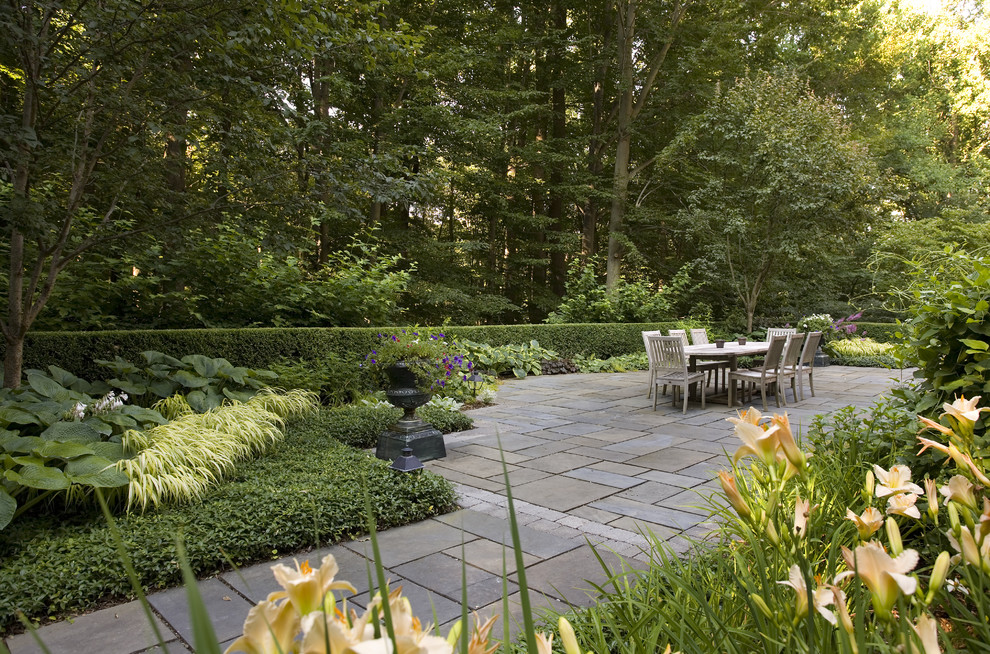 Irregular Bluestone
Irregular bluestones are popularly known as 'stand-up bluestone' or 'flagstone'. They have irregular sizes and shapes that need to be cute and re-shaped. They are natural cleft stones only that they have not been cut into regular shapes and sizes. It is one of the most inexpensive and cost-effective available options in the market.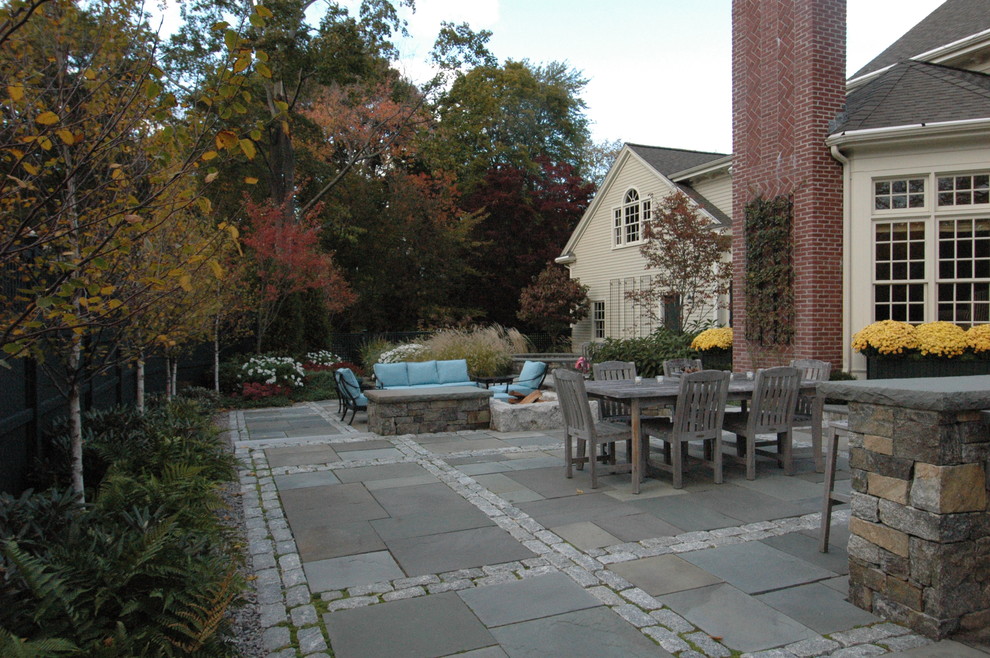 Photo by Timothy Lee landscape design
Natural Cleft Bluestone
Natural cleft bluestones are usually cleft into layers during the quarrying process. This means that you can always find cracks in the stone and split it into slabs. Further, these slabs are cut in rectangular shapes to create natural cleft bluestone pavers. However, due to slabs' natural spilt, the pavers end up having some irregularities and rough textures. They are less expensive and hard to install. They require more labour intensive as compared to other types of bluestones.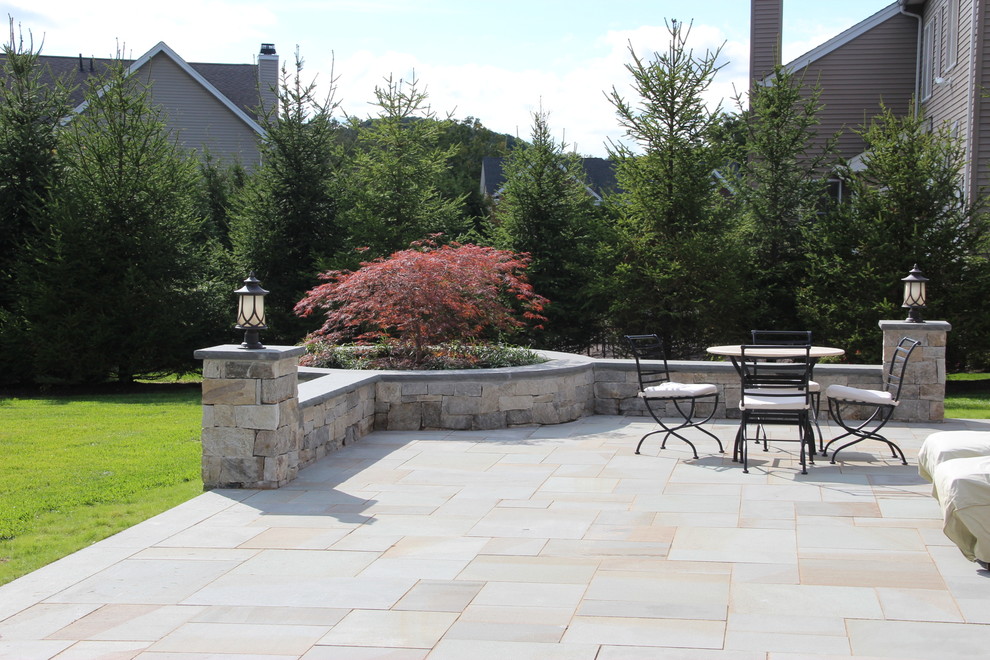 Photo by Manzer's Landscape Design & Development
Bluestone is undoubtedly one of the finest materials that can be used in any type of construction and design. If you are looking for the best and supreme quality stone tiles suppliers in Melbourne, you must then consider visiting Atlast Tiles & Stone suppliers. They ensure top-notch quality products at reasonable prices.