As the most used room in the home, the kitchen is the main space in the house where family members gather to cook and share meals together. If the kitchen is old and outdated, it may be time to refurbish the kitchen and perform a few updates. There are a few ideas to consider when you're ready to refurbish the room to create a functional and aesthetic setting that you can feel proud to show off.
Install a Kitchen Island
A kitchen island is one of the most popular features to install because it can increase your countertop space and allow you to have more room to prep food. Kitchen islands are increasing in size to make them useful as a place for your guests to sit when barstools are added. You can even add additional storage and a sink to the island to enhance its functionality.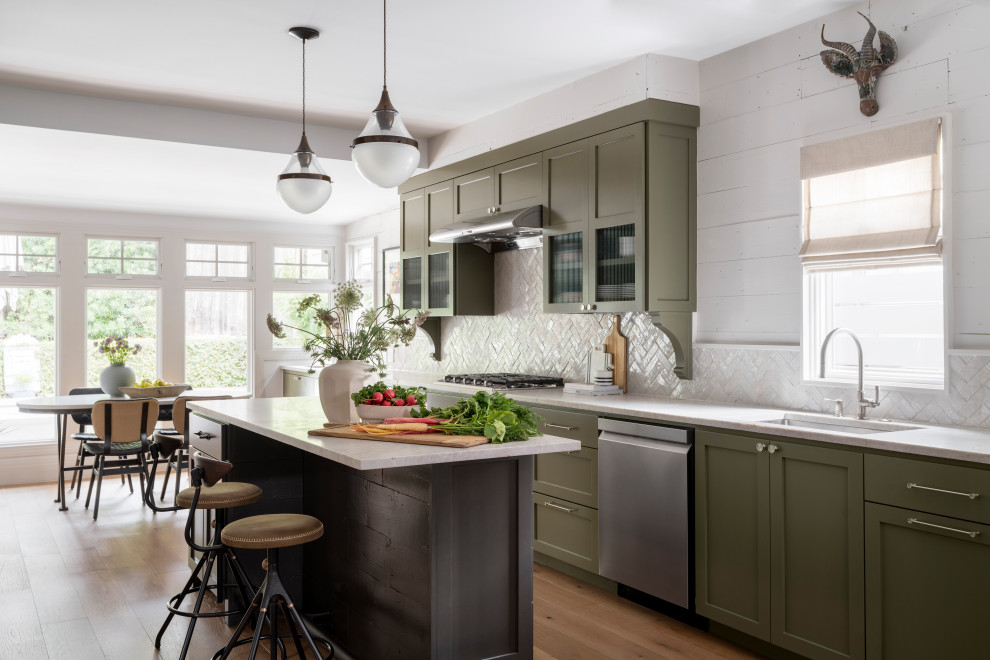 Replace the Countertops
If your countertops are worn and outdated, you can install a new material to make a statement and transform the look of the kitchen. Materials like marble are a popular option because of their upscale and luxurious appearance. Quartz countertops are also ideal to install if you want a more cost-effective and hardwearing material that doesn't stain or scratch easily. If you want to create an industrial or rustic look in the room, opt for concrete countertops, which hold up well to daily use.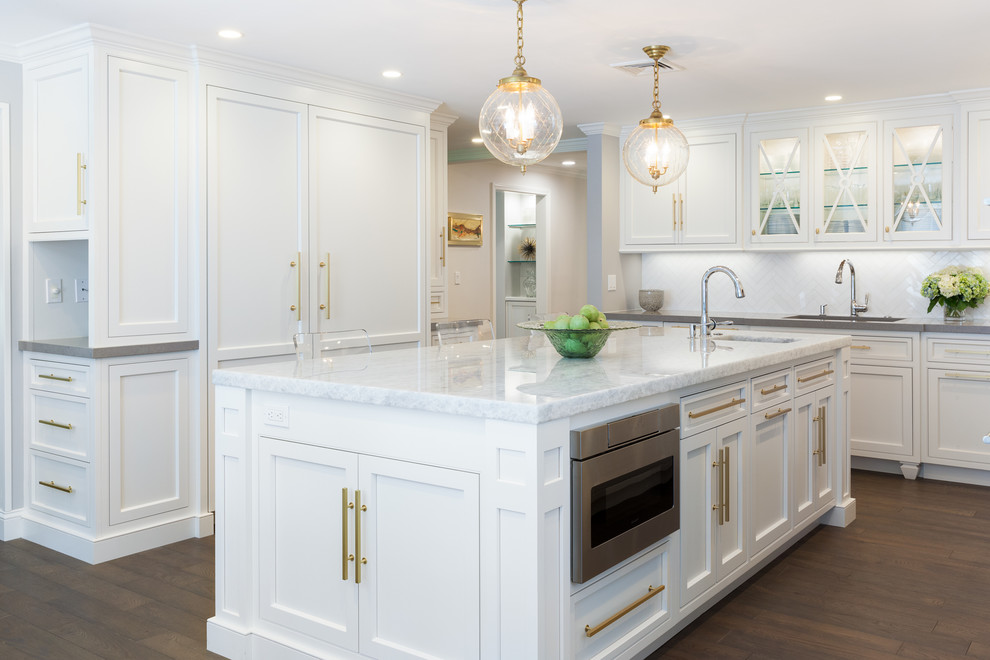 Photo by Metropolitan Cabinets & Countertops
Reface the Cabinets
Instead of replacing all of your kitchen cabinets, you can reface them to update their appearance if the cabinets themselves are still in good condition. Refacing the cabinets requires painting the doors and sides and installing new hardware such as hooks, knobs, or handles, which can revitalize them with a fresh face as well as an updated style. If you want to create a light and airy look in the room, opt for neutral color shades. You can also consider bold colors like emerald green or navy to add a cozy touch to the setting.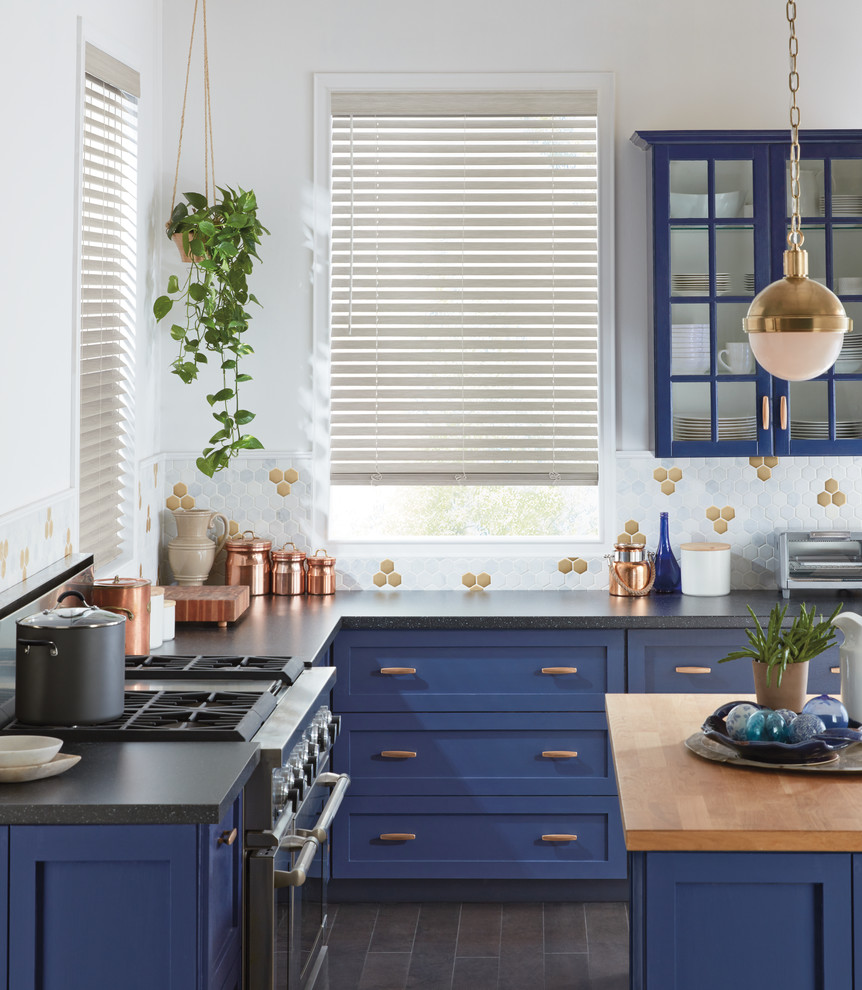 Add New Floors
Installing new floors in the kitchen will update the room and enhance its overall design. The top materials to consider are porcelain and ceramic, which are hardwearing and don't suffer from damage easily. Vinyl floors also create the illusion of hardwood floors and complement different styles of kitchens.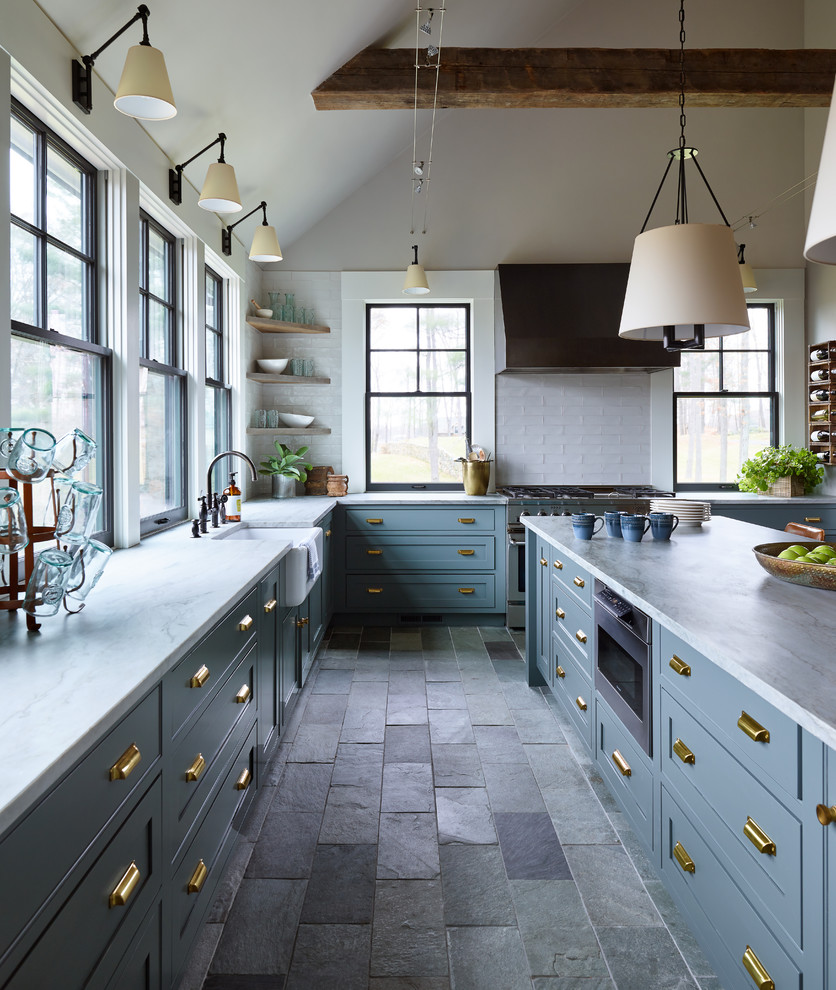 Photo by Kristina Crestin Design
Refurbishing your kitchen lets you get creative and install new materials that execute a specific vision you have in mind. With a few updates made, you can increase the appeal of the space and boost your home's value.