Living in the midst of unprecedented times continues to force people to remain indoors. However, cabin fever is real. This is one of the reasons why it's great to spend time outdoors. In addition to taking walks and enjoying the scenery, a great way to enjoy the outdoors involves cultivating a garden. Whether the garden is on the patio of your apartment or on your four-acre estate, it's always nice to enjoy the view when you've decorated it. Consider a few ways you can decorate your own garden.
Garden Stepping Stones
If you're traveling from the main path to the area where the roses are, create an organized path to get there. This will allow you to efficiently get to various groups of plants without stepping on others. This makes it easier to water the plants as well. In addition to efficiency, garden stepping stones also look really pretty. Choose decorative ones that are large, easy to clean, and make a visual impact.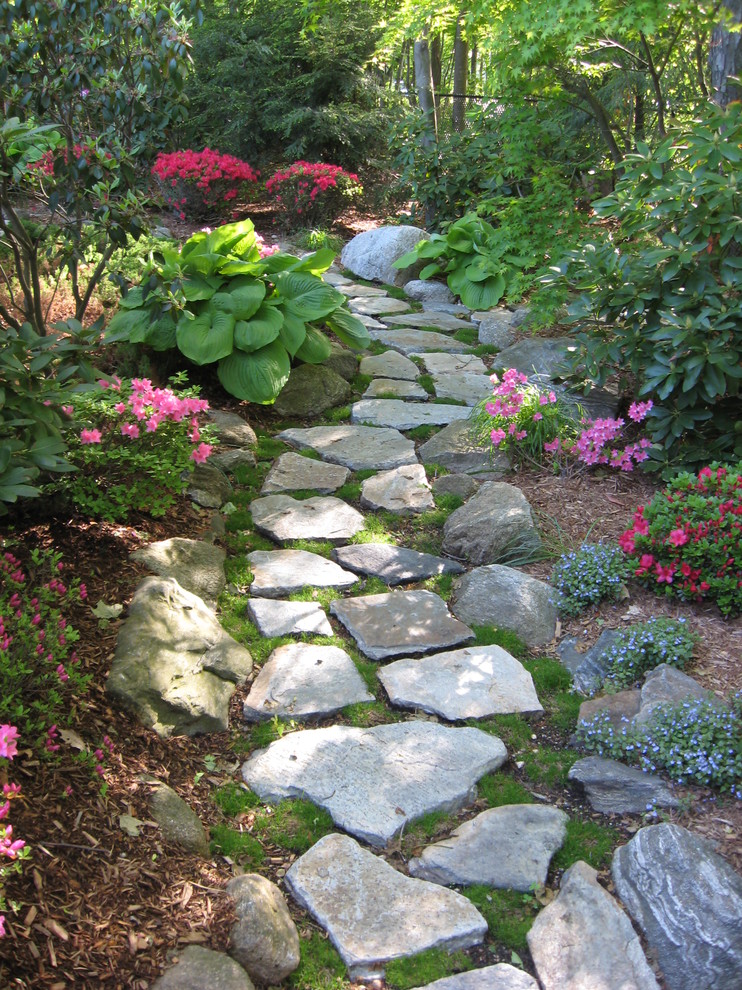 Photo by Matthew Giampietro Garden Design
Outdoor Fountain
An outdoor fountain is often seen at some of the most deluxe home decor stores like Restoration Hardware. However, you can find some of the most unique options at various gift shops, ones like Aloha Honu Gifts, or anywhere that offers decorations. You can capture a unique and beautiful appeal by finding something that appeals to you, no matter where it comes from. Outdoor fountains on their own maintain the ability to elevate the look of a home or garden. For a sophisticated flair, you can add light features to make sure it's well-lit during a summer garden party or an evening lounging session on the patio.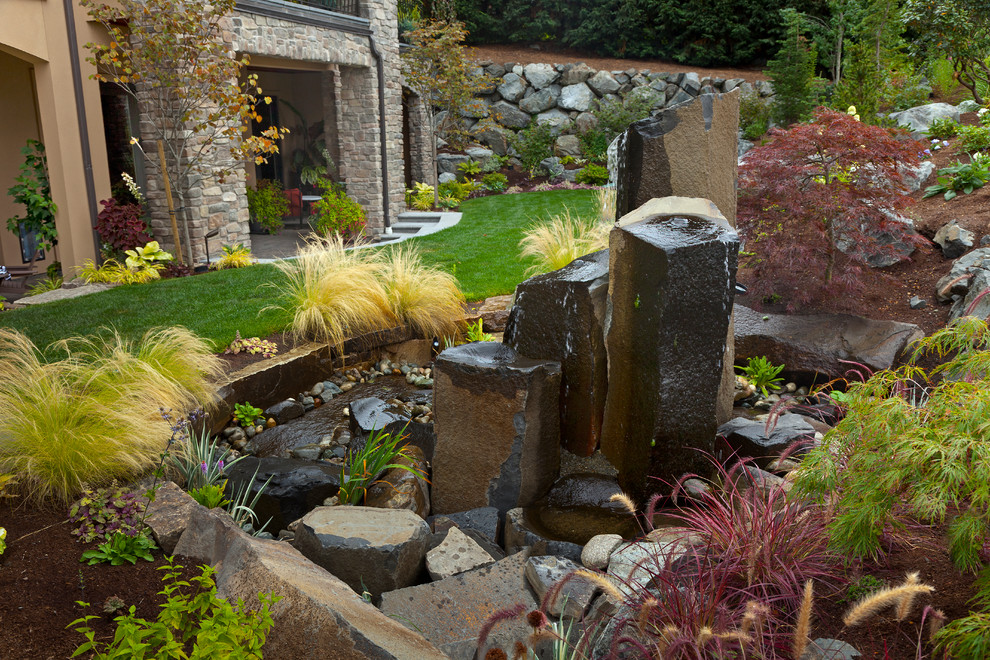 Photo by Environmental Construction, Inc.
Solar-Powered Lights
Solar-powered lights are especially effective for those times when you want to admire a garden at night. Use solar-powered lights to line the walkway or the perimeter of your garden to provide uniformity to the look. Consider installing solar-powered lights that are flat. During the day, you won't be able to see them. However, at night, they'll light up the area in such a delightful way.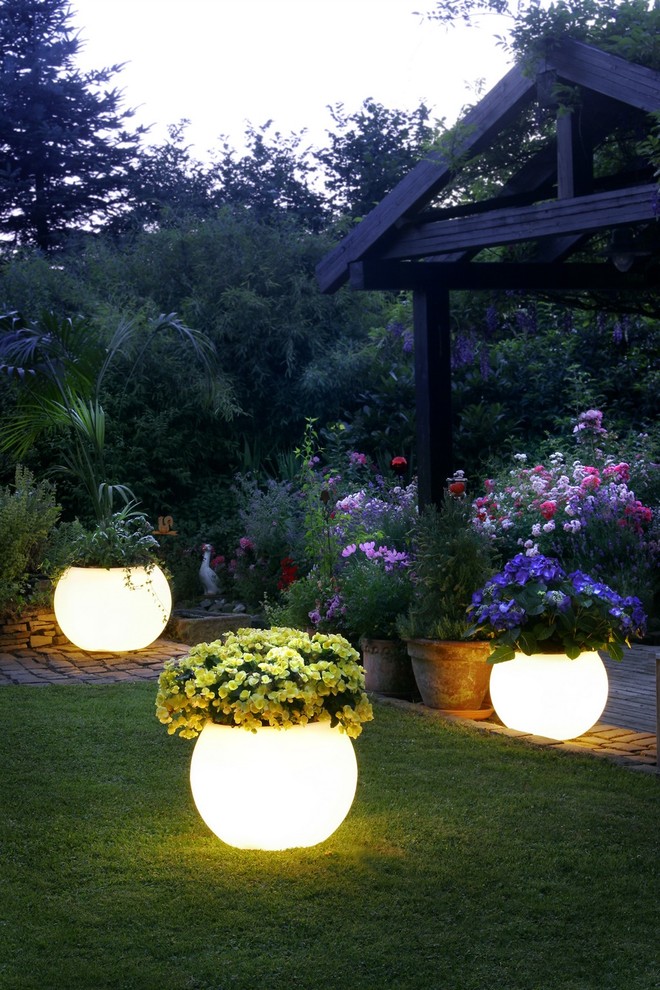 Wind Chimes
When the wind blows, wind chimes provide a stunning beautiful sound. Even when there's a slight breeze, the subtle sound of wind chimes provides an ethereal vibe to a garden, In addition to the great sound, wind chimes can be really lovely to look at. Find a design that's both pretty and easy to keep clean.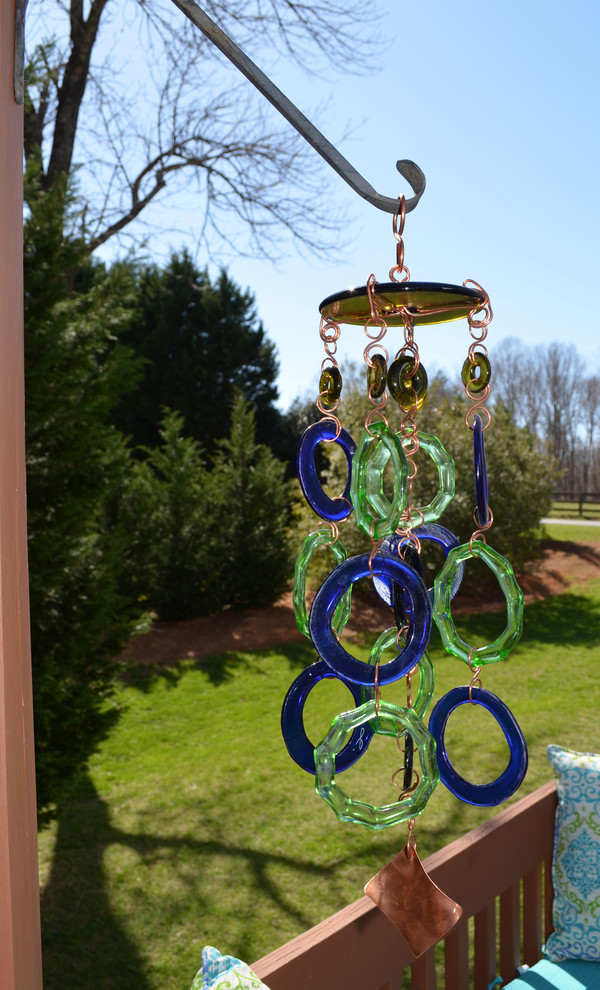 Photo by Jennifer Harkey Studio
It's easy to find inspiration anywhere and for anything. Just make it's relatable to the size of your garden space. Don't limit your creativity though. When there's a will, there's a way to make it all come together. Before long, you'll find yourself sitting down to enjoy the view of your beautiful outdoor garden.