Making your home's exterior look more elegant can be a daunting task. You should consider various things, including the type of material you use for your fence and your house's color. The home reflects the people inside it, so it's important to ensure that it's an accurate reflection of your style.
Besides, first impressions are important, and you never know when someone might be pulling up to your house for the first time. Therefore, the following tips will give your home the extra edge it needs to look chic and elegant without breaking the bank:
Repaint Your Home to Give It a Fresher Look
A fresh coat of paint is one of the easiest and most effective ways to make your home look more elegant. If your house looks dull, consider repainting it in a brighter, more vibrant color. It will instantly make your home look more compact and elegant. Choose a color that compliments your home's style and architecture. For a more modern look, try a sleek white or light gray.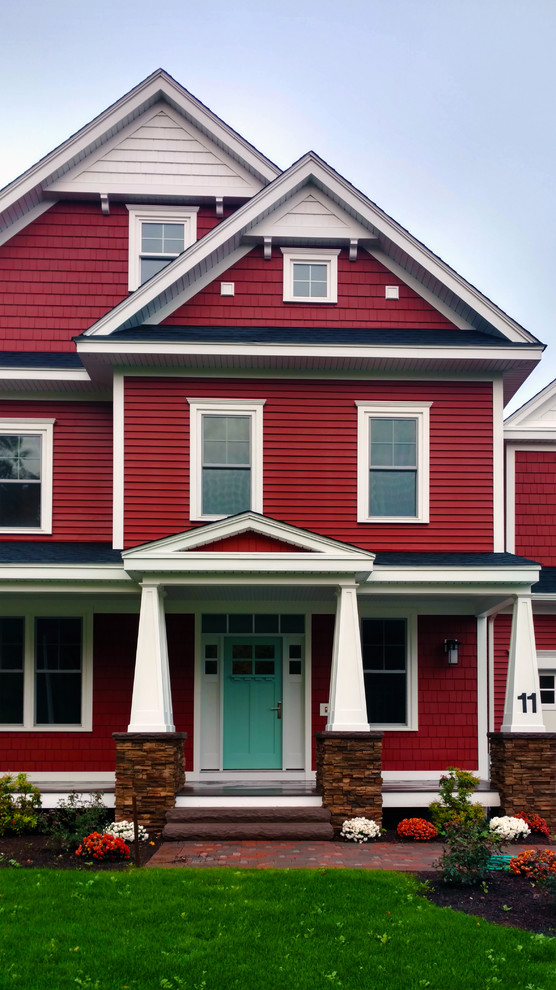 Photo by GMT Home Designs Inc.
Try a warm beige or light brown if you have a more traditional home. Most people underestimate the power of a fresh coat of paint, but it can make a difference in the overall look of your home. Hire a Professional painter if you don't feel like doing it to get the best results.
The Fence of Your Home Plays a Crucial Role
The type of fence makes a big difference in the look of your home. Consider replacing it with a new aluminum fence if you have an old, rusty chain-link fence. Aluminum fences come in various styles and colors, so you can find one that fits your home's style. They are also much more durable than wood or chain-link fences, so you won't worry about replacing them anytime soon.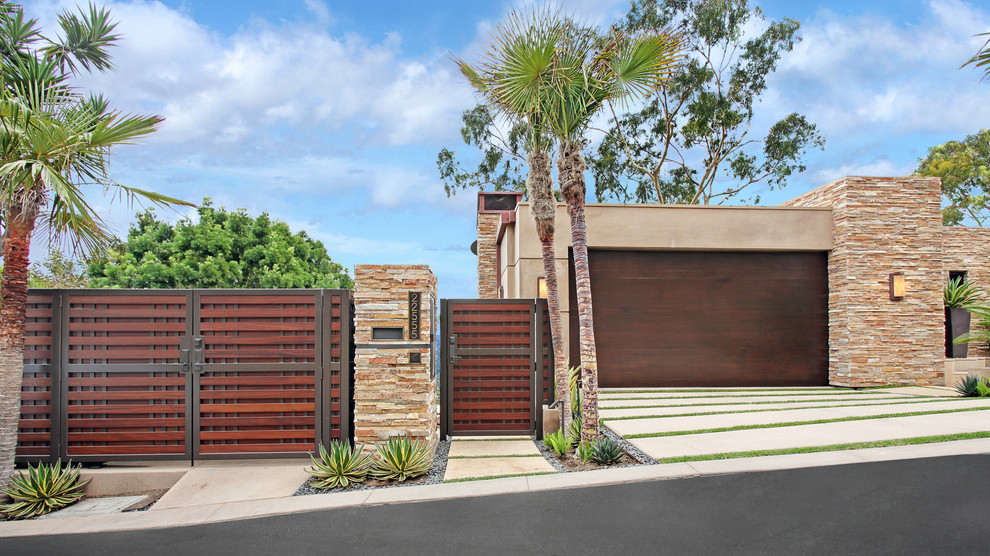 Moreover, an aluminum fence will give your home a more polished and elegant look. Choose the best aluminum fence panels that will complement the look of your home. Ensure that the height of the fence is in proportion with the house. If you have a small home, a short fence will do. However, if you have a large home, you'll want a taller fence to make it look more proportional.
Take Care of the Compound
Proper landscaping is another way of making your home's exterior look more elegant. Mow your lawn regularly, trim your hedges, and plant some flowers to add a pop of color. A well-manicured lawn makes the home look attractive. Hire a professional landscaper if you don't have the time or energy. The expert will handle everything for you and ensure that your lawn remains at its best.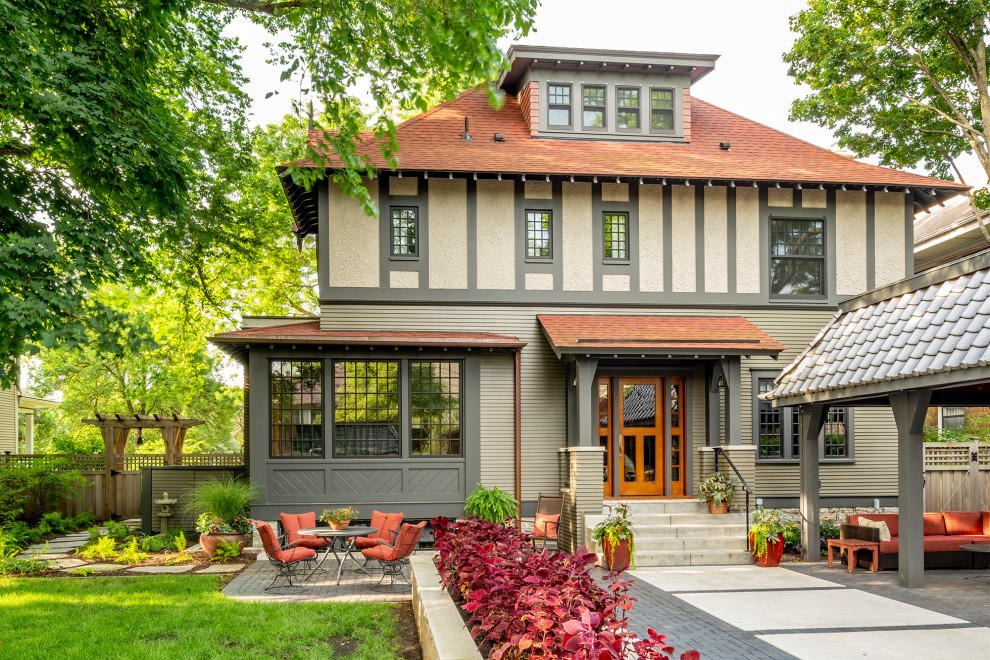 Photo by David Heide Design Studio
Consider installing a water feature, for example, a fountain or pond, to add a touch of luxury to your home and make it look more elegant. Additionally, make sure that your walkways and driveway are in good condition. Cracked concrete or weeds growing through the cracks will make your home look messy and unkempt. Pressure wash your driveway and walkways regularly to keep them looking clean.
Work On the Lighting
Install some new lighting to brighten your home. Pathway lights are a great way to add extra light to your walkways and make them attractive. You can also add some floodlights to highlight certain features of your home, including a beautiful tree or your front door. Colored lights could give your home a more festive look for holidays or special occasions. However, be sure not to overdo the lighting because too much light isn't good. Find a balance that works for your home and stick with it.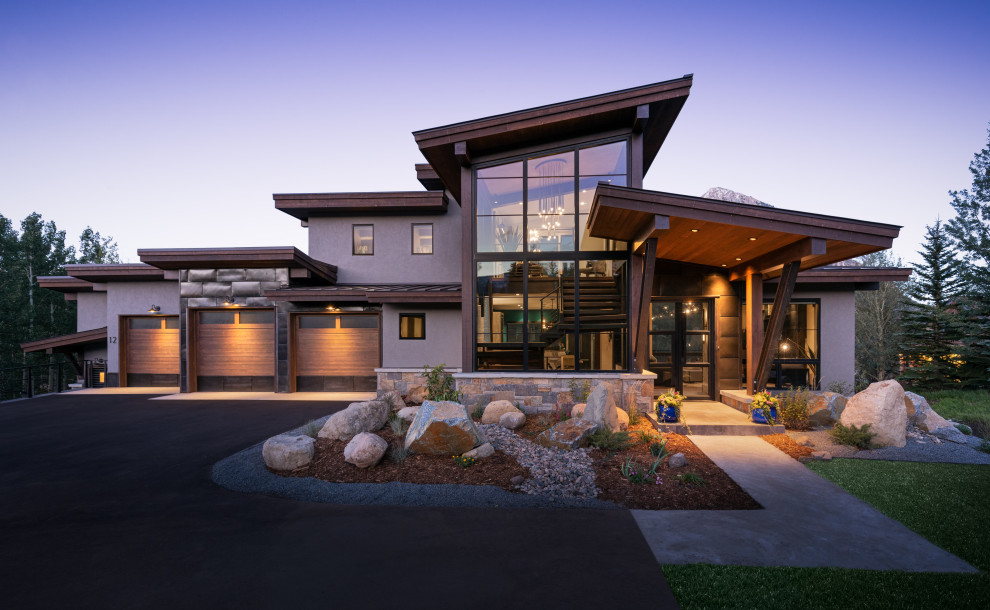 Photo by TG Image | Architectural Photography
Working with experts is the best way to make your home's exterior look more elegant. They will help you choose the right colors, lighting, and fencing to achieve the look you desire. By following these simple tips, you can easily make your home's exterior fascinating. A few small changes can go a long way in giving your home a whole new look. Therefore, don't be afraid to experiment and try something new. After all, it's your home, and you should make it look the way you want. The beauty is that there are various exterior home refurbishment options to embrace.