Decorating your patio is an art form. You want it to be stylish, safe and comfortable. During the summer, you want to keep it cool and humidity free. There are plenty of ways to promote the greatest level of comfort for your home exterior.
Install a Pool or Jacuzzi
The breeze from cool water is guaranteed to make your patio cooler. People who live near the sea or ocean experience this cooling phenomenon. To create a similar effect, install a pool or Jacuzzi where you can control the temperature, making it as cool or warm as you want.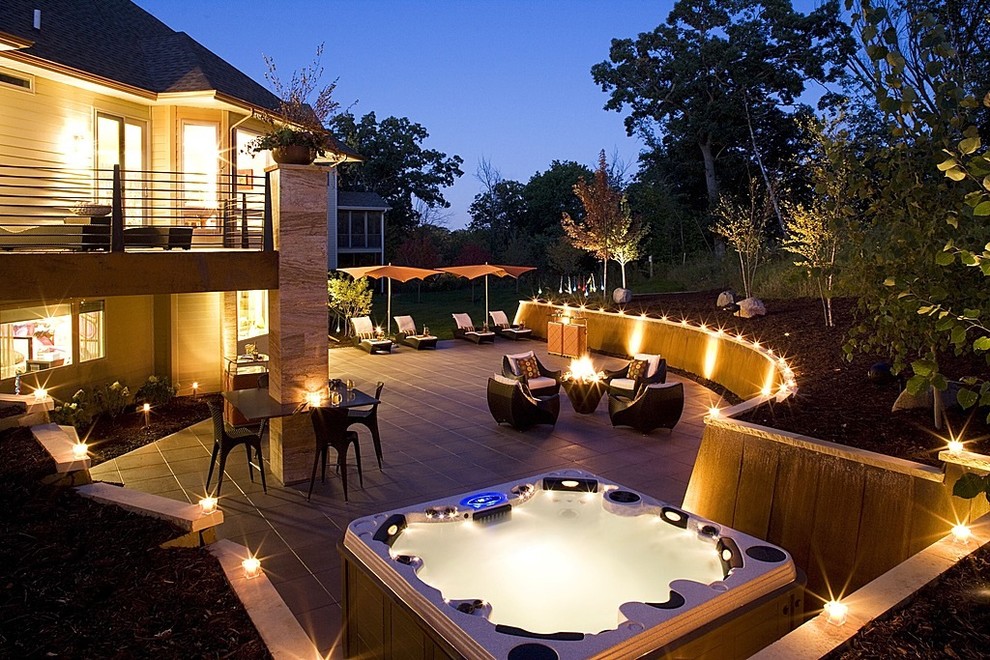 Photo by Moriah Remodeling & Construction
In addition to keeping your guests cool, keep them safe by installing a walkway. Avoid having them step directly onto the lawn. Install pavers made of sandstone, concrete or wood that are comfortable for walking.
Install a Windmill
If a pool or hot tub is too expensive, install a windmill at half of the cost. The main benefits are the countless sizes and designs from small, compact windmills to very large ones. Maintaining a windmill that keeps you and your family members cool is less of a burden than maintaining an outdoor air conditioner.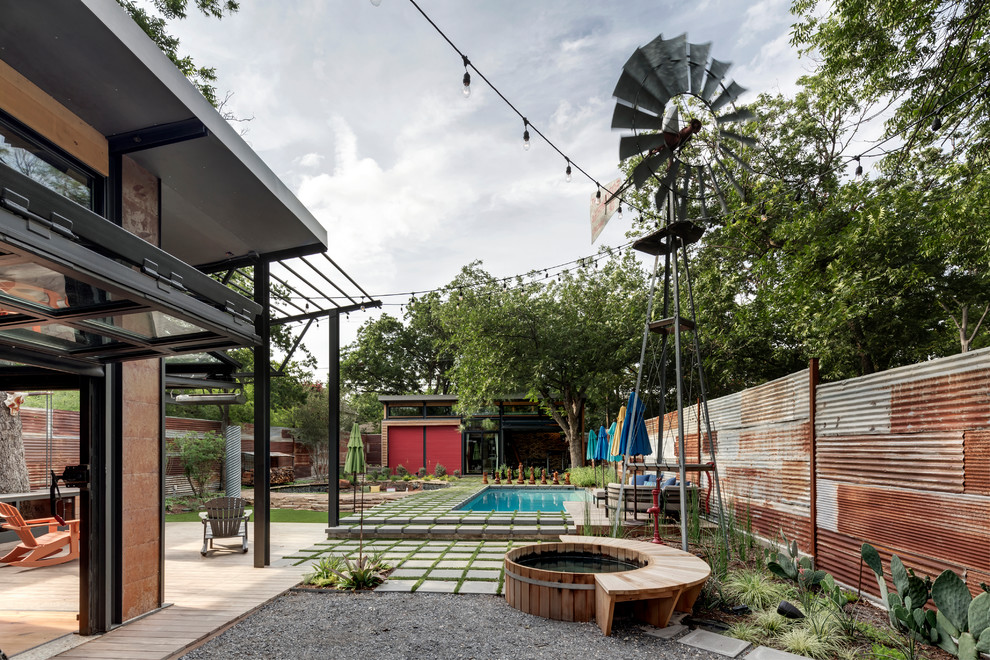 Install a Retractable Screen
A retractable screen, also known as a sunshade, keeps insects, wind and sunlight from hitting your patio too hard. You can easily install or remove this feature yourself if you no longer enjoy its style. A screen creates a contained patio room that keeps the cool air inside and reduces the level of humidity.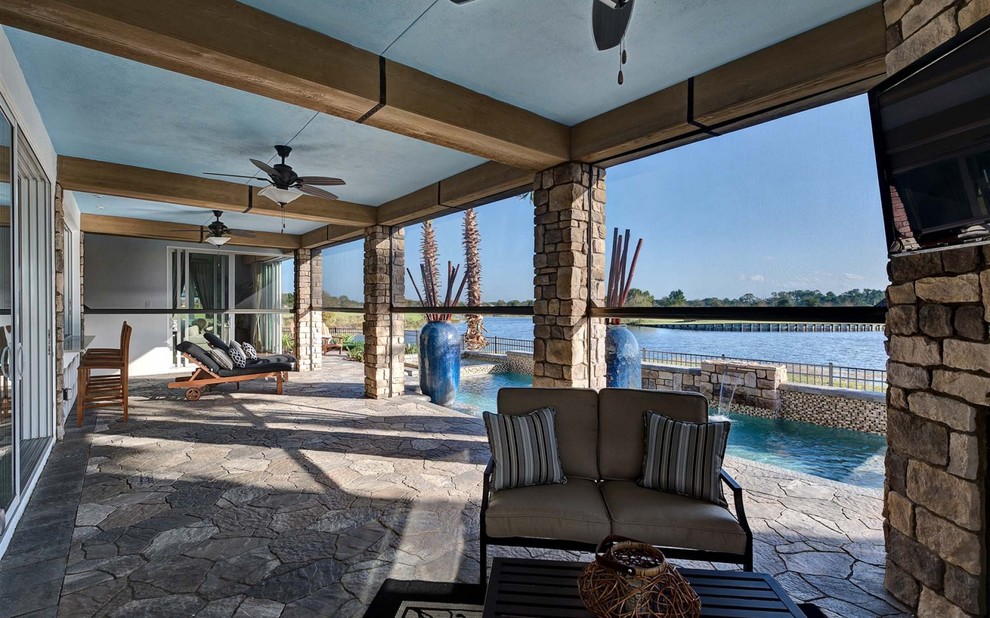 Photo by Screens of Kentucky, LLC
Install a Pergola
A pergola is a roof over your patio that's separate from your own home. It can be installed over any section of the yard, whether it's by the pool, garden, etc. Some pergolas are placed over walkways to provide shade on long walks.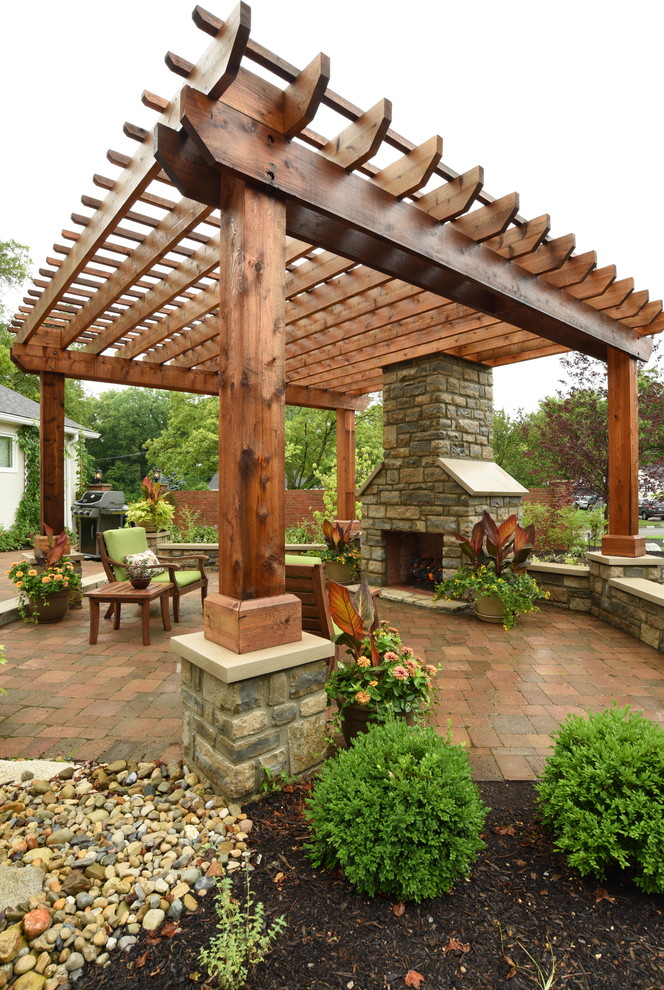 Plant Trees
Trees provide a natural form of shade and insulation. Plant trees to cool down the interior and exterior of your home. Avoid having to turn on the air conditioner whenever you step indoors or outdoors. You'll also cut down the costs of your energy bills. Planting trees is similar to turning on an outdoor air conditioner, but most people find trees to be more natural and attractive.
Photo by Alderwood Landscape Architecture and Construction
Anyone can create a relaxing patio, whether your yard is tiny or spacious. You don't have to spend a fortune on making renovations either. There are plenty of easy, affordable ways to increase the style and comfort of the patio.