Working from home was a trend that was already on the rise before the pandemic. But since that time, it has become the new normal for millions of people. As a result, the level of interest in creating a home office has risen. This is an activity that you need to take seriously in order to create a gorgeous office.
Liven Up Your Office with Wall Art
The office that you make for yourself in your home needs to be personalized to your style. It has to be functional, comfy, and ready to accommodate a long day of work. At the same time, it shouldn't be a bare, industrial environment. The more you do to make it friendly and inviting, the easier it will be to work in.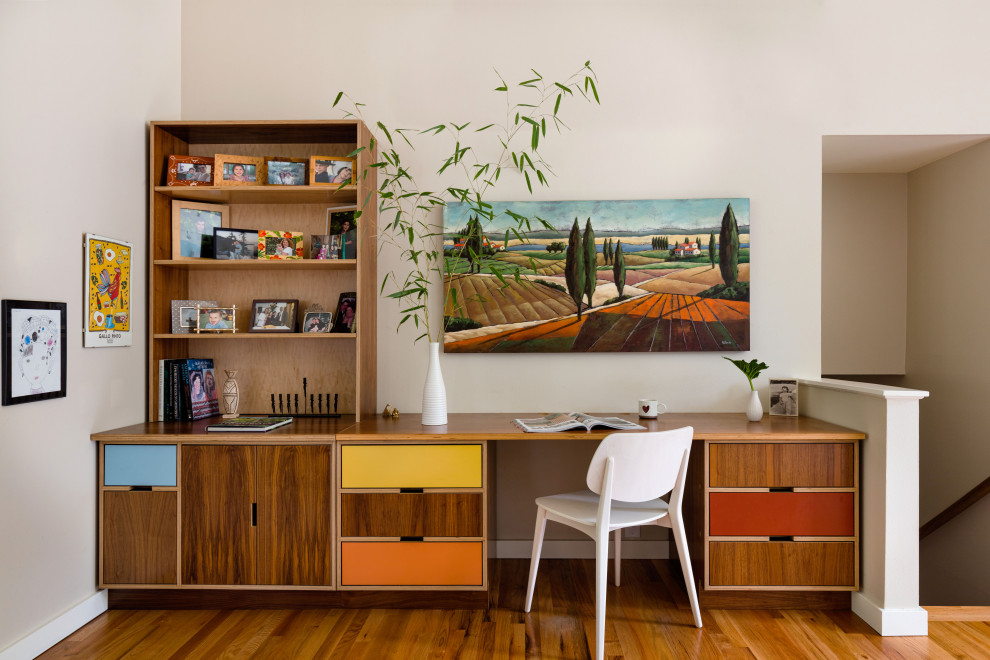 Hanging up large wall art will be the perfect creative centerpiece to set off your new home office in style. You can choose the color, style, and subject matter to match your unique personality. From there, you can give your office an identity that will help you to remain creative. It's a great way to personalize while also adding to the resale value.
You Need Plenty of Room to Maneuver
The next thing for you to keep in mind is that you will need plenty of room to move around in. The last thing you want to do is move into a boxy, uncomfortable space where you can hardly turn around. Experts recommend that you place your home office in an extra bedroom or storage room rather than a tiny closet area.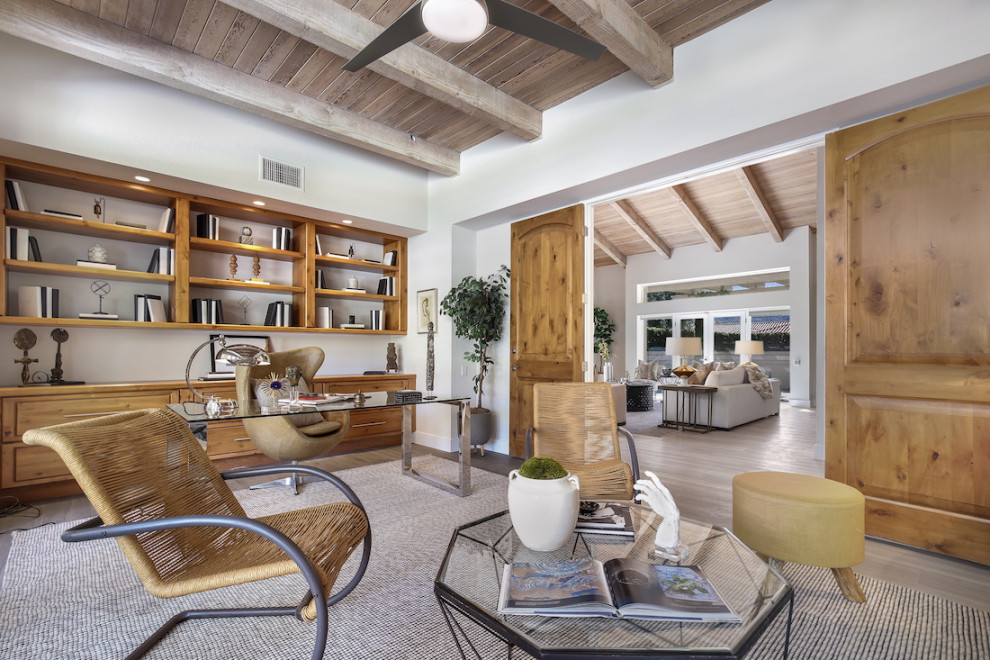 You may even consider placing your home office in a garage if you have one. The idea is to make sure that you have room to place extra chairs, a sofa, and other items to liven the place up. You want to be sure that you can stretch out when needed. This will keep you from developing cramps and other ills as you work.
Make Sure Your Tech is Up to Speed
One of the most crucial things for you to make sure of is that the tech you are using is up to speed. When it comes to creating a new home office, you need to equip it with the latest and best tech. This includes a fast PC and all of the latest software. Your internet service needs to be both fast and reliable.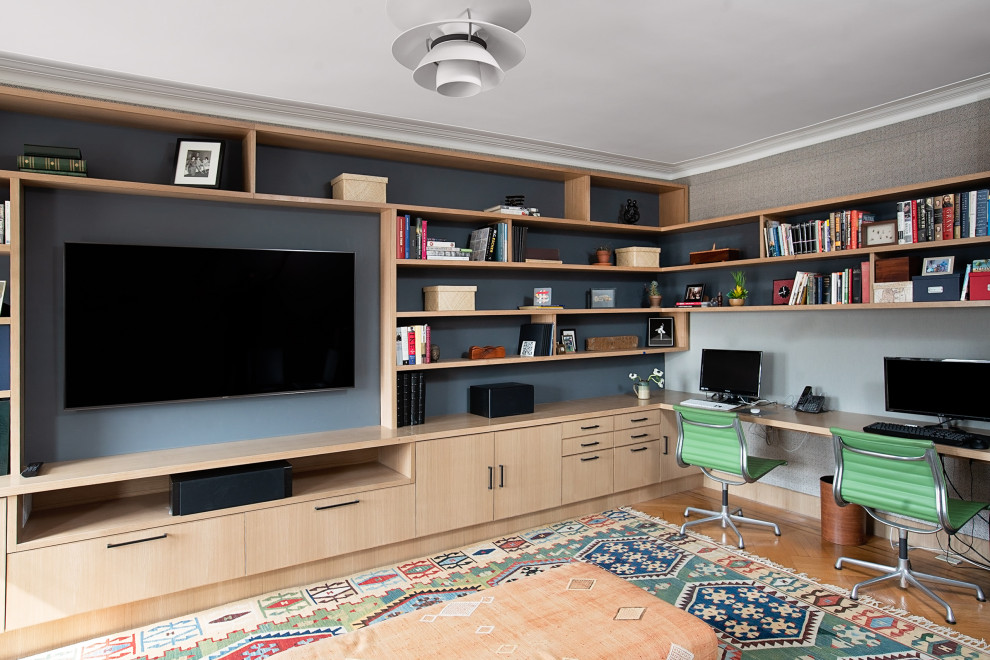 Green it Up with House Plants
If you really want to liven up your home office, why not take some time to give it an organic flavor? You can go straight down to your local Home Depot or grocery store in order to buy some handy house plants. Make sure you get hardy plants that don't need an excess amount of watering and other forms of service.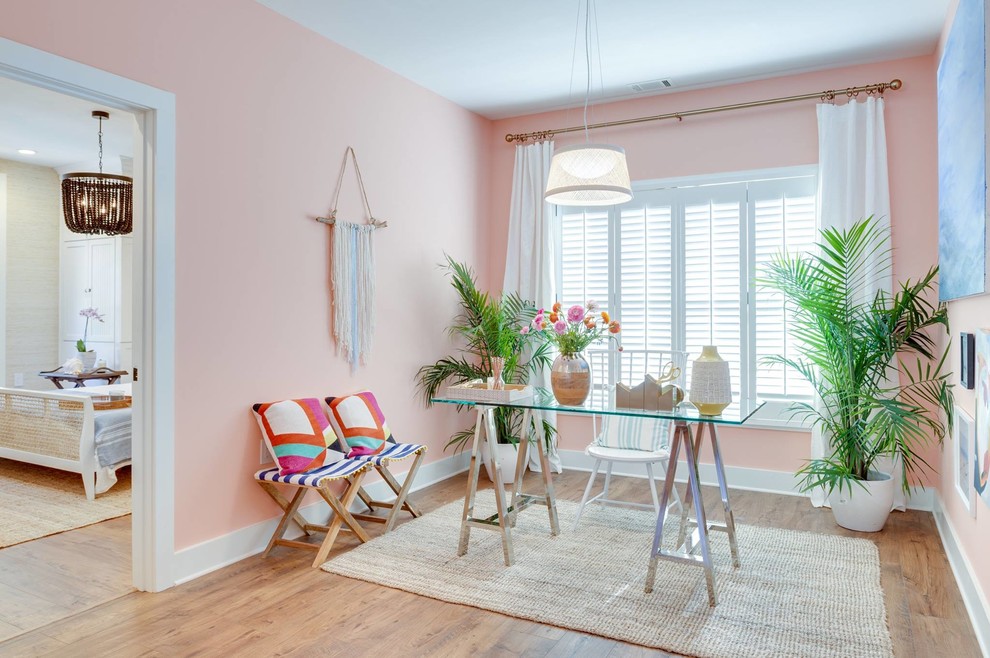 A few healthy house plants will really brighten up the place. They look very nice and add a homey feel. This will help keep your office from getting monotone and depressing in style. It's also a nice item to focus on during times when you need to take a break. House plants offer a good view to help you stay centered.
Freshen Up Your Office with New Paint
Perhaps the first thing you should think about is whether or not your new home office needs a paint job. This is an exercise that you can complete in a short amount of time. Repainting the room shouldn't cost you very much. When the job is done, you may just be amazed at how much brighter and fresher the room looks.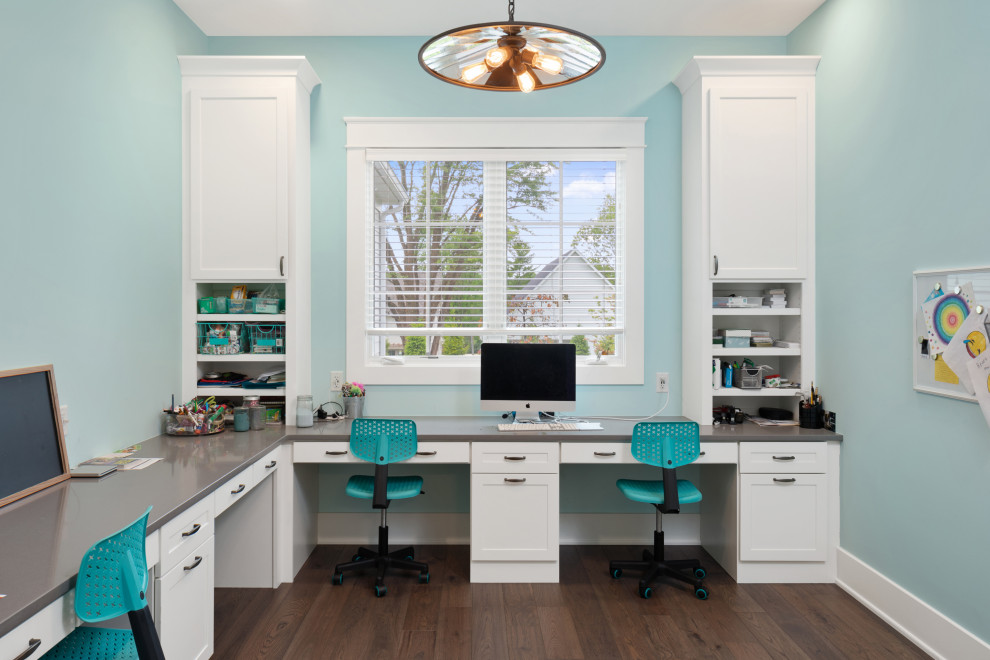 Photo by Michele Nieter – Arbor Living Interiors
You should paint the room in a manner that fits with the rest of the home. Doing so will help to express your personal style while also adding a good deal of instant resale value.
Create Your New Home Office in Style
There is no reason why you can't start off a new chapter of your life in style. This is your chance to finally decorate your office in any way that you choose. Since it's located in your home, you are the one who makes the rules. Your best bet will be to express your personal style while staying well within your means.