The smallest details can bring life to a bathroom. Bathroom vanities are some of the most comfortable fixtures to install. Not only do they play an essential function, but they also exude style and elegance. The good news is that even space-limited bathrooms can benefit from the scaled down versions. Vanities are multi-functional in the sense that they store toiletries, medicine, make-up, and bathroom cleaning products. By installing one, the bathroom can appear neater and more organized.
So you've chosen your bathroom vanity, and it's now time to install. How is it installed anyway? Is it a simple task, or will I need someone to help me with the installation? This article is a guide on how to install bathroom vanity, so read on.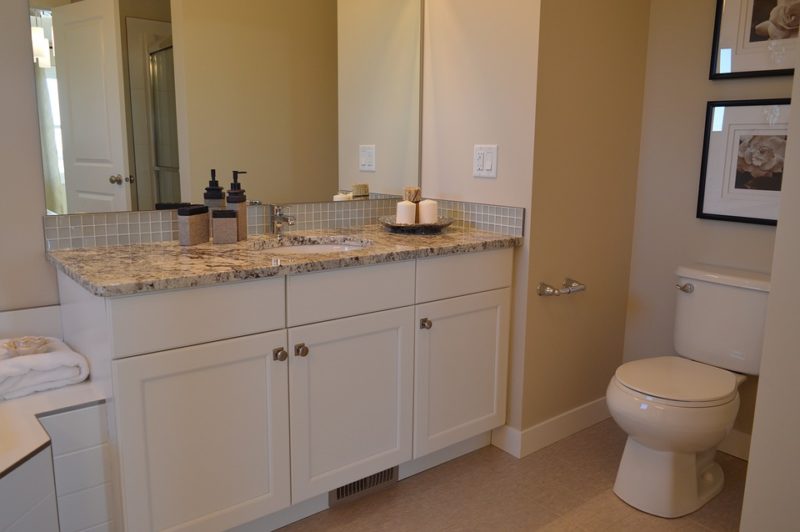 If you purchase a complete vanity (that is one that already has a counter and a sink attached to it), then it will be much easier to install. Such type of vanities can be installed by one person since it's a relatively simple project.
Regardless of whether you're doing a renovation or thinking of building a bathroom design from the ground up, a 60″ bathroom vanity may be the perfect choice for your space. Besides having the ideal set-up for a bathroom arrangement, it's enough for two sinks with plenty of counter space to spare.
Begin by measuring where your existing drain pipe and water lines are on your current vanity and mark those measurements on the back of your new vanity. Drill any holes necessary. Before you detach your existing vanity from the wall, remember to shut off the water lets you mess your hands. You may need to place a bucket under the drain pipes when you detach them so that any remaining water doesn't spill on you or the floor.
Once you've shut off the water valve and disconnected the drain pipe and water lines from your old vanity, pull it away from the wall. You may need a knife to cut away the caulking attached to the wall and vanity. After removing the vanity, lightly sand the areas that have some leftover caulk. This step isn't mandatory, but it's always good to have a smooth surface to work with.
Now that the old vanity is out of the way, it's time to line up the holes cut in our new vanity. Slide the vanity in place and ensure it's even. If it's not level, place some wood shims under the base of the vanity. Once it's level, screw the vanity to the wall studs. You can find the studs using a stud finder.
It's now time to re-attach the drain pipes and water lines to your new vanity. As you attach the drain pipe, apply some plumbers putty to the drain flange, and fit the drain pipes together. The plumbers putty will give the drain pipe a watertight seal. With the attached nuts, connect the water lines and turn the water back on to test for any leaks. If there are no leaks, you've done everything right and congratulations! Your installation is now complete.
Apart from the variety in size to fit any bathroom, vanities also differ in style. Polished wood with waterproof finishes display traditional aged beauty while synthetic ones provide a more modern look. You can customize your vanities with a broader selection for basins, mirrors, range hoods and faucets but first, remember to have your vanity well installed.