With winter dying and the weather heating up, spring and summer are the perfect time to tackle those projects you've been putting off around your house. With the right tools, supplies, and a bit of hard work, you can complete a variety of home maintenance projects that will keep your home looking great and functioning properly all year round.
Check Your HVAC System
Checking your HVAC system regularly is essential to preventing costly repairs in the future, and should be done by a professional. Now is the ideal time to schedule a service call, before temperatures start rising and you need your air conditioner running at full power. This checkup is a great opportunity to find any potential issues with your furnace or other heating and cooling systems, allowing you to address them before they become serious problems. Stay ahead of the game and make sure your HVAC system gets looked at this season.
Clean Your Gutters
Cleaning your gutters on a regular basis is an essential part of home maintenance. If left unattended, leaves and debris can build up and clog your gutters over time, which can cause water to back up onto the roof or along the edge of your house. This could result in costly water damage to your home's foundation or siding, not to mention other potential issues such as mold or mildew growth. Therefore, keeping your gutters clean is necessary to prevent drafts and water damage; simply remove any accumulated debris and check that they are draining properly after storms or downpours.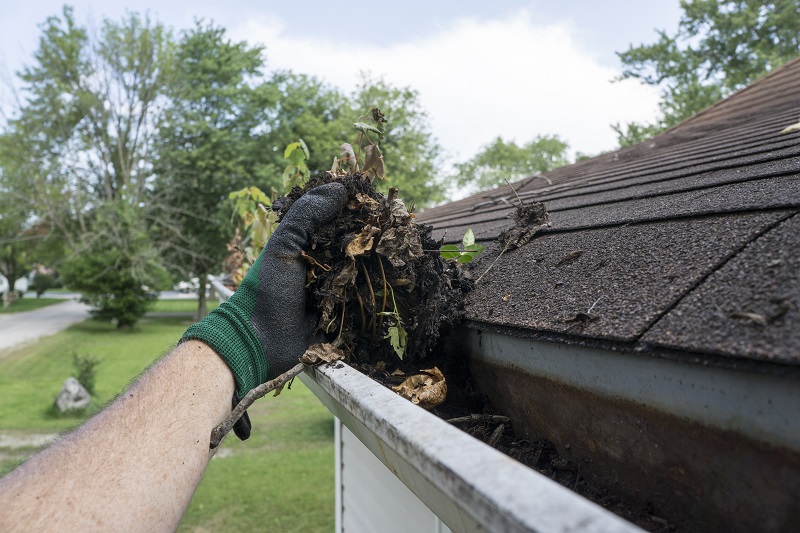 Inspect or Renovate Your Roof
Keeping an eye on roof conditions is an important practice for diligent homeowners. If roof tiles are cracked, faded, or missing altogether, it's likely time to replace them with sturdier material that offers superior protection from the elements and another layer of insulation. Even if an issue doesn't require roof replacement, it's best to err on the side of caution and hire a professional roofer to inspect your roof and make any necessary repairs, saving you money in the long run.
Home maintenance is an essential part of being a homeowner, but it doesn't have to be overwhelming. Taking care of these tasks over the spring and summer months will ensure that everything runs smoothly at home throughout the rest of the year, and who doesn't want that? As long as you stay on top of things like checking out your HVAC system, cleaning out gutters, and inspecting your roof regularly, you'll have peace of mind knowing that everything is in good order around the house.