Having a fireplace in your living room area is the ultimate goal for many of us, And why not? On cold winter nights, the fireplace is a blessing!
Along with the warmth that it provides, a fireplace also adds an ambiance that gives your home a special feel. Having the luxury to sit by the fireplace in the living room and watch a movie or simply relax with a cup of tea, is what many of us yearn for after a long day.
Although the fireplace is definitely amazing and increases your property value as well, it comes with some dangers as well. The fireplace needs to be properly maintained so that it doesn't end up burning your entire house down.
The government has imposed several fire safety laws that you need to keep in check with as well. However, in this article, we have also mentioned a few fireplace risks that you need to be aware of to keep yourself and your family safe.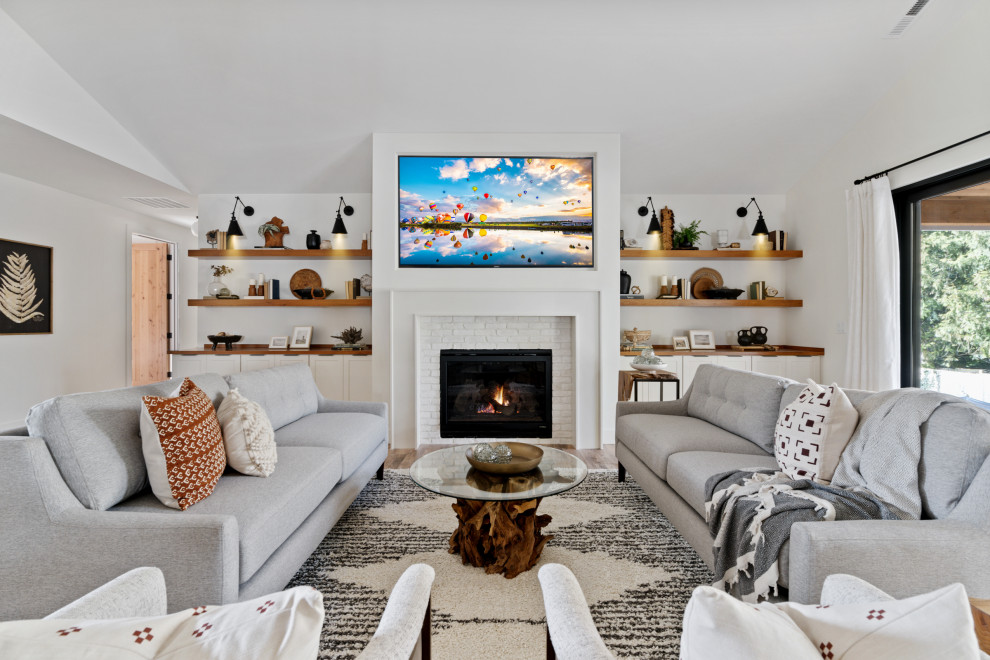 Fireplace Risks You Need to Know
Fireplace accidents have increased over the years, you can check the detailed statistics here, and the only way you can keep yourself safe is by going through our list so you don't make the mistakes that many people did and lost their lives.
Here are the top fireplace risks:
1. Chimney Hazards
If you have a fireplace in your living room, you are bound to have a chimney as well. While the chimney is supposed to be there for ventilation, sometimes it can become a danger to your house as well. The key is to maintain that chimney.
What are some of the fire risks that can occur due to the chimney?
Your chimney Liner can get damaged. This damage means that it can allow dangerous gases to leak into your homes and cause a fire. Chimney liners are made of steel or clay, but if they get damaged you can be in serious trouble. You must have an annual inspection so that you can save yourself from trouble.
The build-up of flammable creosote is responsible for many chimney fires in the UK. This is a build-up of tar and soot, which is referred to as carbon powder. This build-up can also ruin the chimney liners.
Sometimes the buildup of leaves and twigs in your chimney can cause fires.
Birds can start nesting in your chimney as well, posing a fire risk.
Due to lack of sun and air exposure, sometimes mold can start building up in your chimney and lead its way into your homes, causing health issues.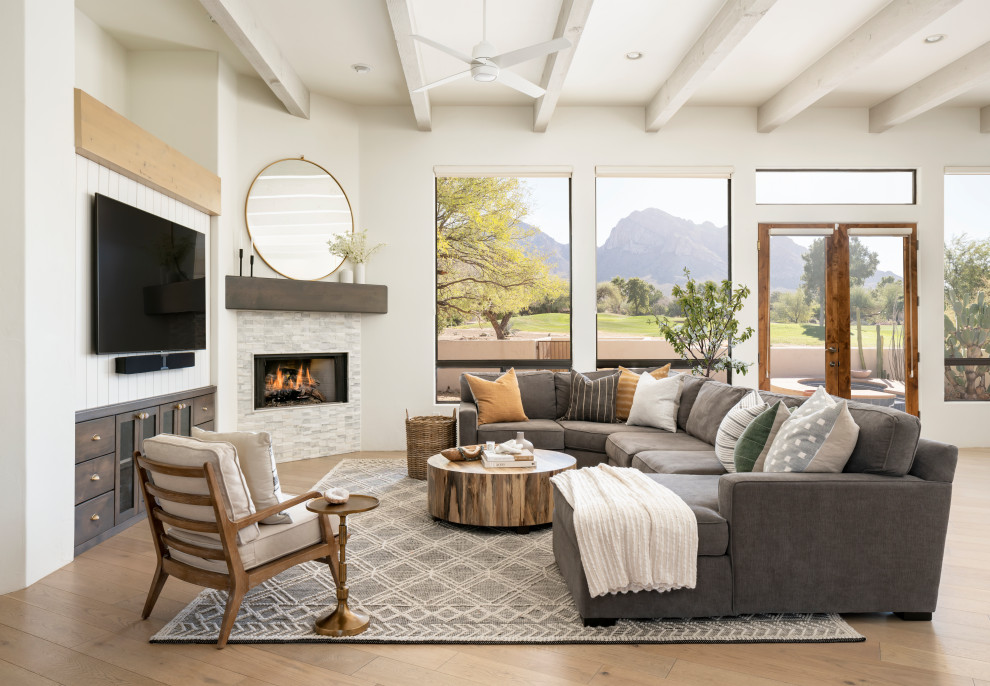 How to Avoid Chimney Hazards?
The solution to all these chimney hazards is that you call in chimney inspectors twice a year to be on the safe side.
Another thing you can do is follow some D.I.Y on how to clean the chimney yourself. One of the most popular DIY ways to clean the chimney is to use a mixture of salt and tap water and make a thick paste with it.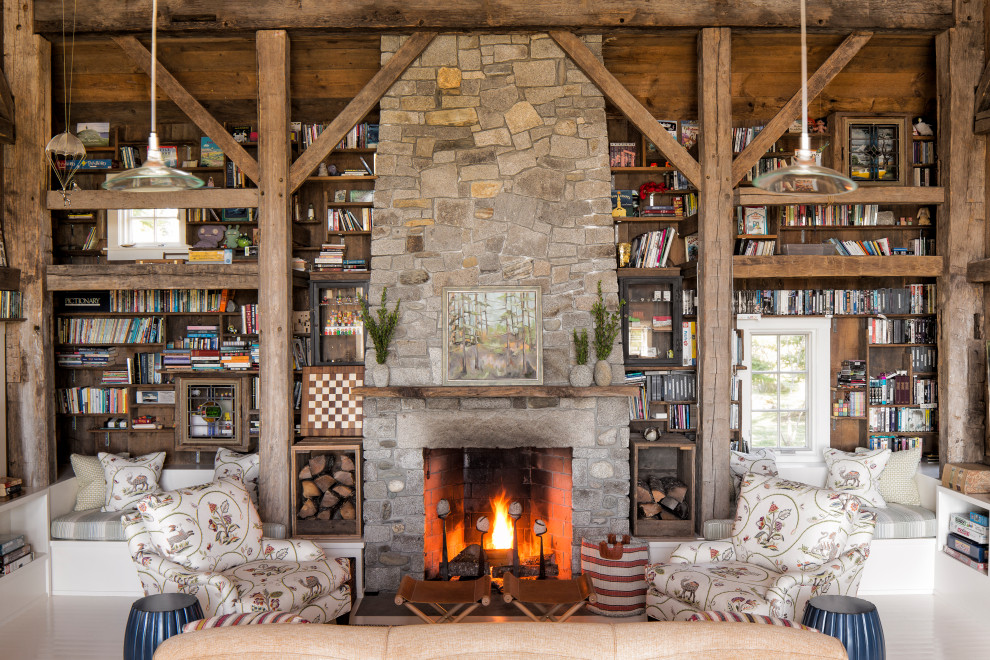 Photo by Albert, Righter & Tittmann Architects, Inc.
Next, apply that paste into the chimney in such a way that it sticks to the insides of chimney walls for at least 8 to 15 minutes. This paste will loosen up the residue in the chimney, then all you have to do is take a bristle brush and brush it all the way.
2. Broken Firebox
A broken firebox refers to a fireplace that has a crack and broken spaces. This can happen due to previous chimney fires, or storms or earthquakes, etc. Whatever the reason, a broken firebox can result in a fire hazard as well.
If there are major gaps in the firebox, dangerous gases can get inside your house, you need to call the inspection engineer to make sure there are none, and if there are you need to get them repaired as soon as possible.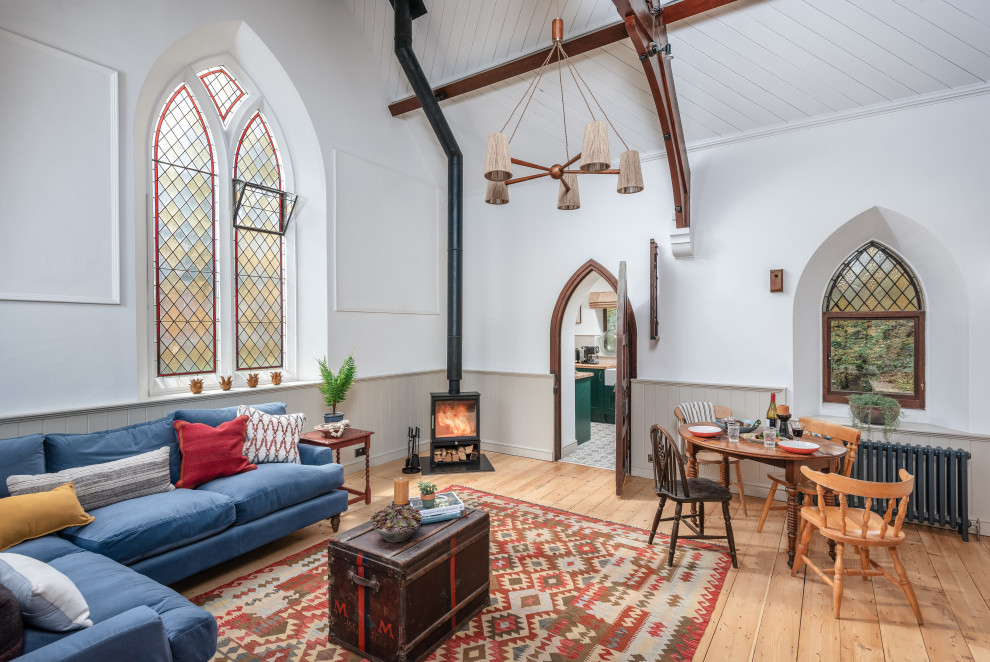 Let us give you a D.I.Y hack for your broken firebox as well, you can thank us later for it. All you have to do is fill the gaps with mortar. Use a trowel to fill the gaps deep enough with mortar and then smooth the surface with the trowel as well. We hope this helps. You can also use Caulk to fill the mortar gaps.
3. Smoke
Smoke stains might seem small but can cause serious life threats and become a safety hazard in our homes. They indicate that there is a drafting problem in your fireplace, which means it was not properly built.
Following are a few reasons for smoke stains:
The flue size is too small for the fireplace.
The firebox is not built properly.
The chimney is not built with proper height.
The chimney is lacking airflow.
No matter what the reason, smoke stains indicate that there might be harmful gases leaking into your house that can cost you your life. So, what can you do? The first thing is always to call a fire inspector to diagnose what the problem is.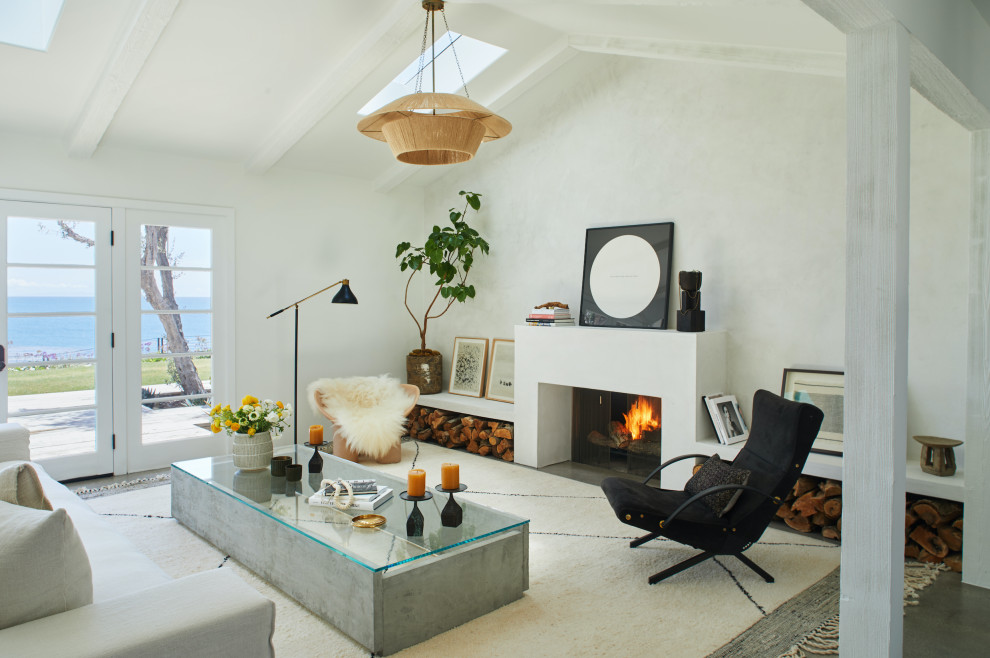 Photo by Burdge & Associates Architects
Once you know what the problem is you can either call in a professional to repair your fireplace or you can do it yourself if you know how to, that is. It is recommended by NFPA to call a fire inspector to check your place at least once a year.
In fact, the government requires an annual gas safety inspection by a registered assessor to analyze the gas readiness of a building. The assessor will check your gas appliances, including your fireplace, and inform you of any repairs and precautions you need to take.
If your appliances are up to the mark, you get a gas certificate, otherwise, you are asked to make the recommended changes and order an inspection again.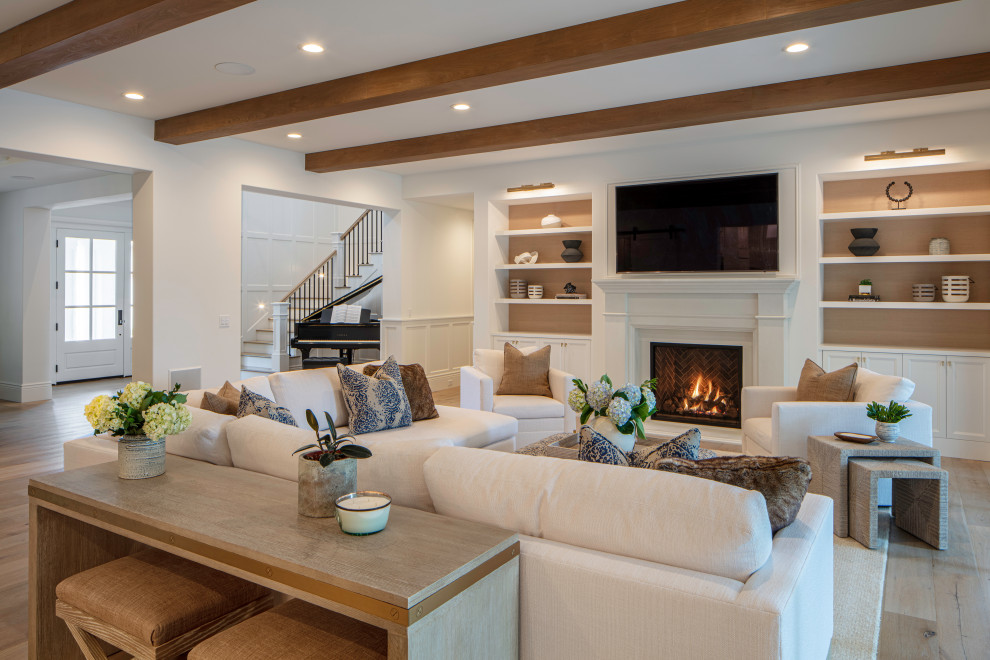 A DIY tip for you to clean the smoke stain is to soak the fire stains with water, then use the cleaning solution on it and scrub the stains off. Later you can use a sponge and let it dry.
Avoid Living Room Fire Hazards with Fireplace Best Practices
While you can use all tips and trick to save yourself from fire hazards, we also recommend you get gas certificates that will give you peace of mind that your house is safe from all sorts of harmful gases and will let you enjoy that peaceful moment in front of your fireplace with a coffee in hand and your favorite Netflix movie.