Everyone wants to live a lavish life, filled with beautiful expensive items. The best way to tell if someone is living in luxury is to see what their home looks like, or is it? Having the home decor of dreams is just one way to look like a person with taste, however, you do not have to break the bank to look like you ooze with richness and class.
More importantly, how you choose to decorate your bedroom can reflect who you are as a person the most. The bedroom is the most personal and intimate room within your household, and if you want your guests to be amazed at your decorum and style, there are a few home design tips you may wish to consider.
Lighting Centrepiece
Nothing screams high-end more than a statement lighting feature in the centre of a room. Especially in the bedroom, if you have the budget for an elegant, bold, and charming chandler to hang within the space, your bedroom will instantly look well put together as soon as anyone enters the room. Although these can be expensive, there are many cheaper alternatives to glass chandeliers that look exactly like the real deal, so do some bargain hunting and see what you can find.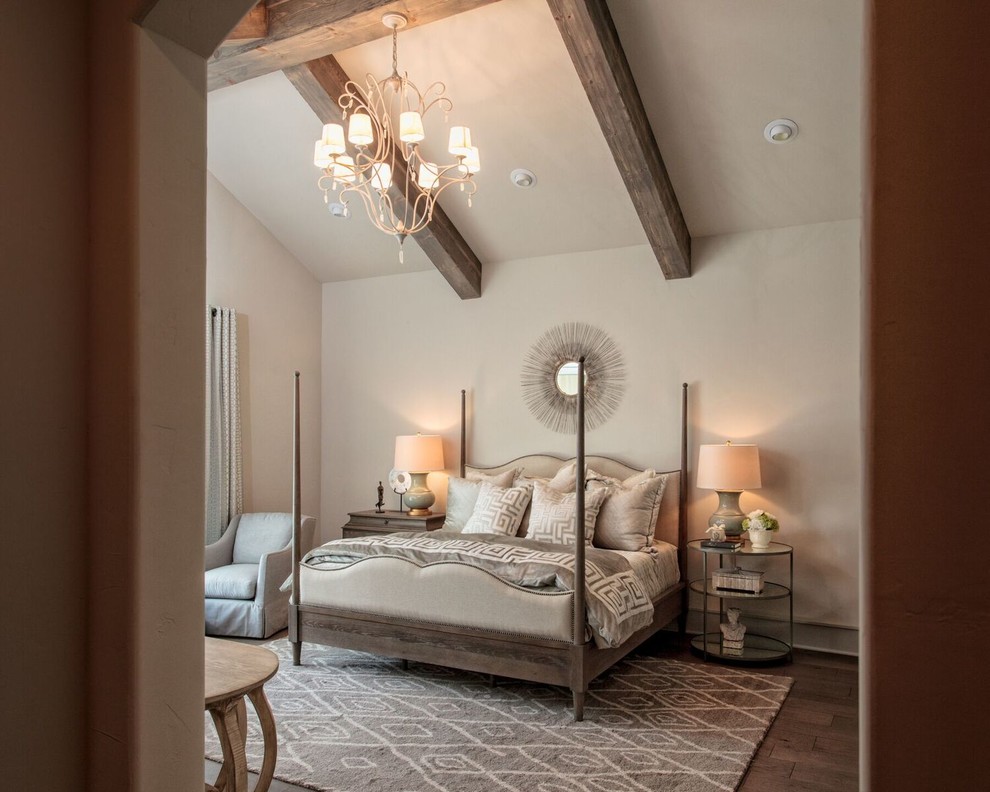 Photo by Mike Becknal & Company, Inc.
Ceiling To Floor Curtains
Curtains might be the last thing you consider to make the bedroom luxurious, but on all accounts, they can single-handedly turn a box room into a tall open sanctuary. They are the perfect illusion for any room that is lacking in free space. By placing the railings as high as possible, and ensuring the heavy-quality curtains just about reach the floor you can achieve this elongating effect. Be sure not to get curtains that drape onto the floor as this can make them look messier and less put together.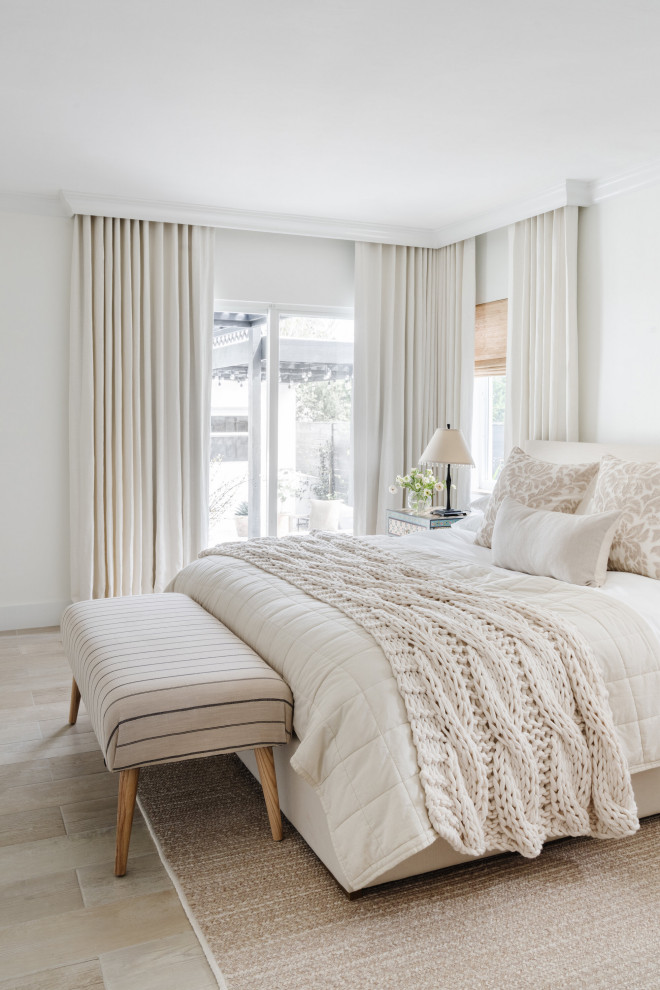 Incorporate a Rug
Placing a rug into the space is just one way you can really bring warmth into the room and also a pop of colour and texture depending on your rug style choice. They can also create the illusion of greater floor space. We would recommend placing rugs if your bedroom flooring is already hard-wood flooring, as this just makes the warmth contrast greater.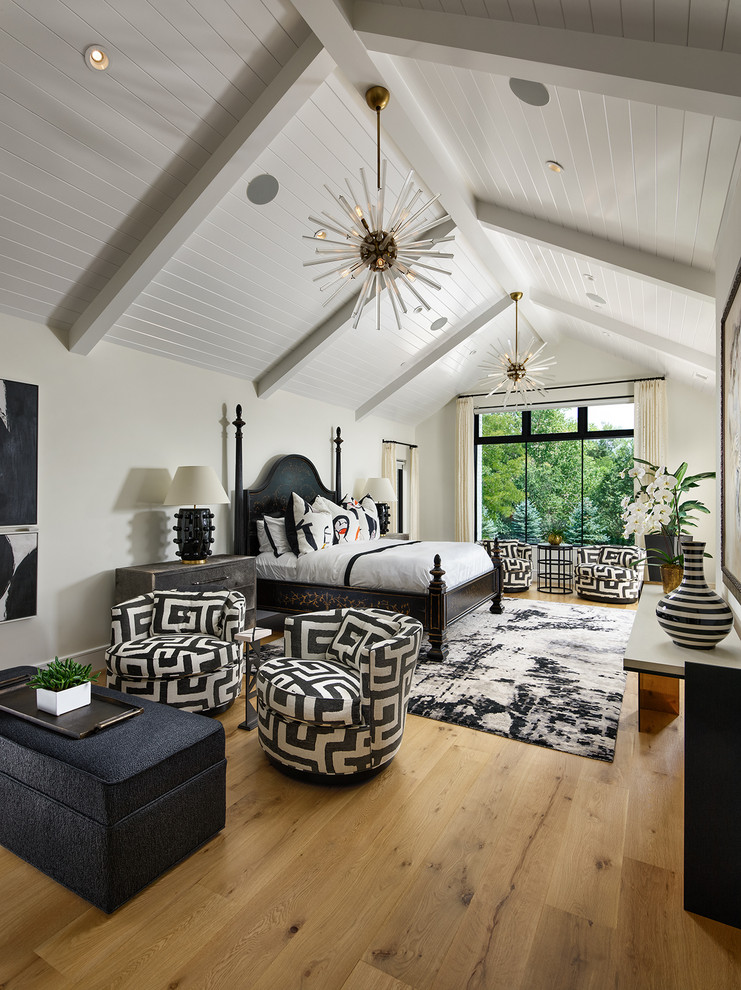 Place Artwork On The Walls
Incorporating artwork is another way you can try to create more creativity and colour in your sleep space. Display some of your favourite pieces around the room, without making the walls look too overcrowded. Choose designs, paintings, or even prints that speak to you and reflect the type of person you are. This is your bedroom of course and the statement pieces should reflect that.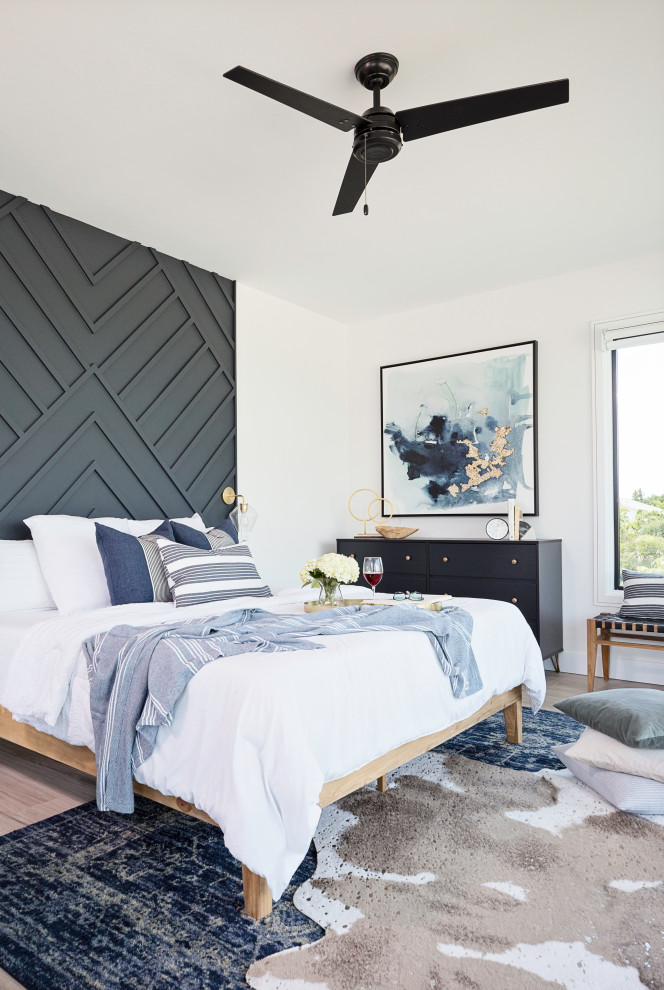 Hotel Pillows
Beautiful pillows that reflect luxury and serenity are the perfect addition to any admirable bedroom. The placement of pillows on the bed is very important, and making sure any luxury cushions that you may have are always positioned on the bed as if you were at a fancy hotel is going to help you achieve a contemporary-style bedroom.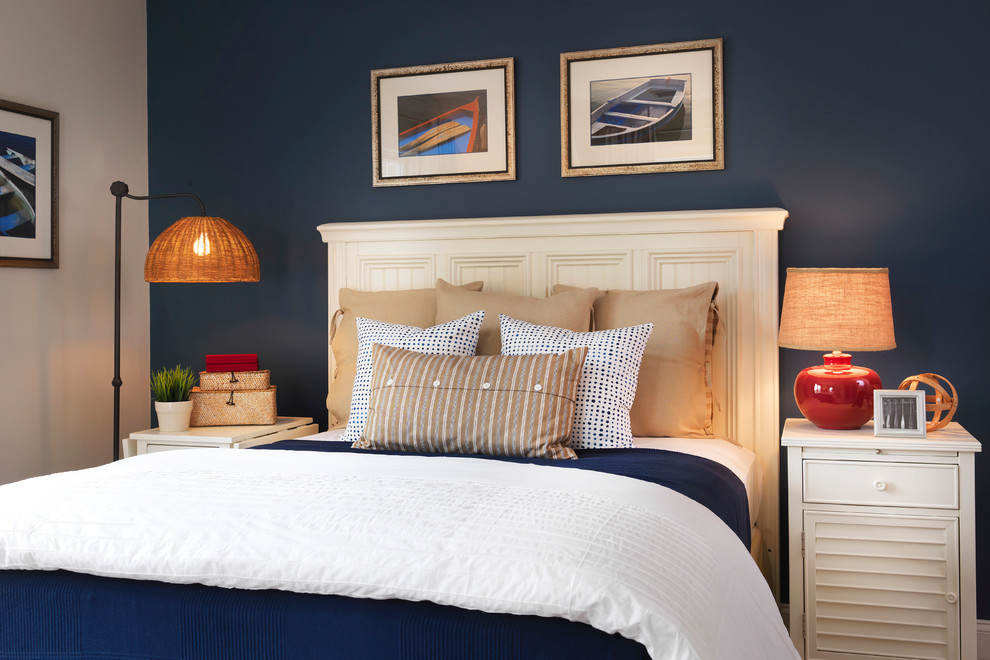 Introduce Some Greenery
Finally, a bespoke way you can try to tie your finished bedroom all together is to place some plants around the room. Of course, real plants require more maintenance and possibly more mess, so you might consider simply buying artificial plants. The earthy, bright tones will give your luxury bedroom the final finishing touches it needs, and then you can finally have a bedroom to be proud of.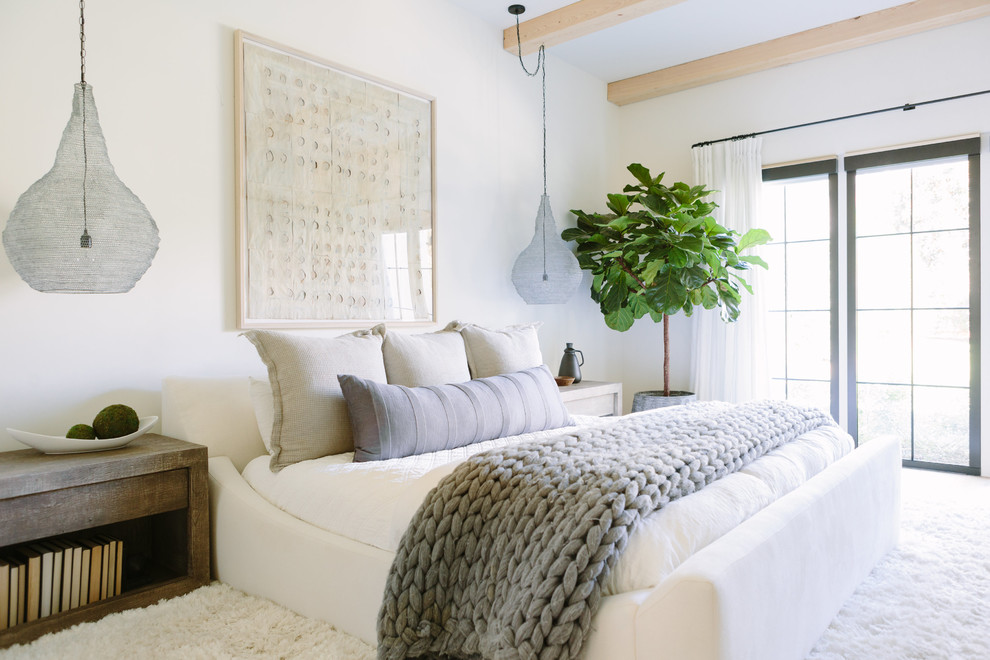 Photo by Clare Kennedy Interiors