Board and batten siding has been gaining significant attention in home design and renovation, particularly in the context of farmhouse aesthetics. This classic siding style, often associated with rustic and charming countryside homes, has become a go-to choice for homeowners looking to enhance their property's visual appeal. In this article, delve deep into the world of board and batten siding, exploring its origins, characteristics, and the numerous benefits it offers to modern homeowners.
1. Understanding Board and Batten Siding
Board and batten siding is a traditional siding style that dates back centuries. Originally used in medieval Europe, this design was born out of practicality and resourcefulness. It consists of wide, vertical boards (the boards) that are alternated with narrow strips (the battens) to cover joints and create an appealing contrast. This alternating pattern adds depth and texture to the façade and provides structural support to the building.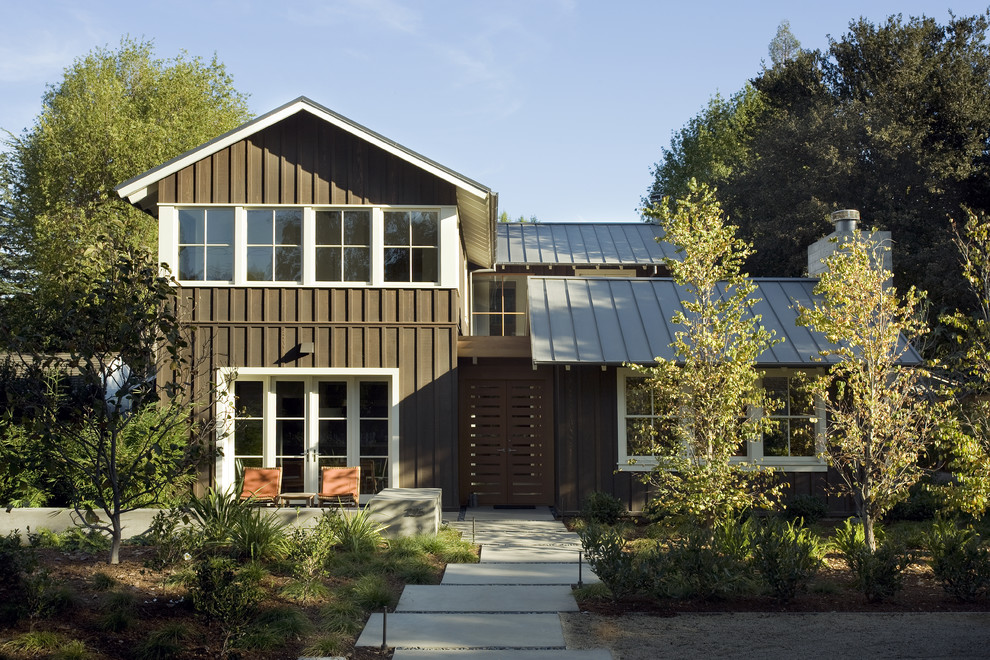 2. Aesthetic Appeal That Endures
The charm of board and batten siding lies in its timeless aesthetic. Its rustic, straightforward design can transform any structure into a picturesque countryside retreat. The wide boards provide a sense of stability and warmth, while the narrow battens add a touch of elegance. This visual contrast creates a pleasing surface that complements various architectural styles.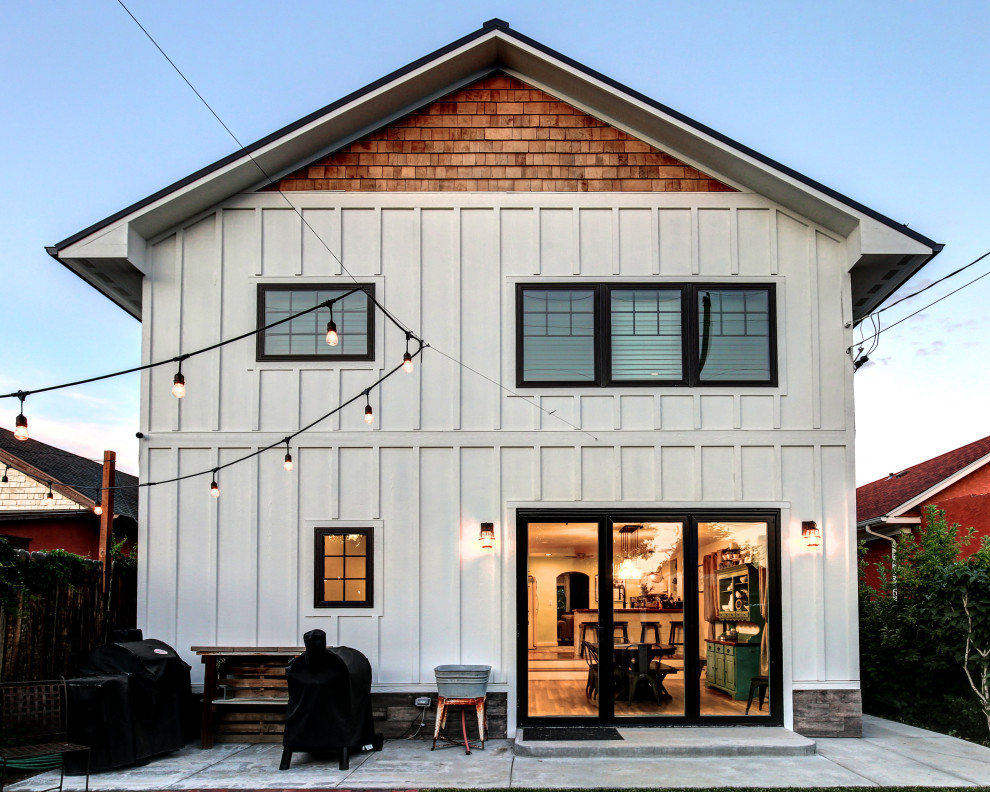 Board and batten siding can also be customized to suit your preferences. Whether you prefer a weathered, vintage look or a pristine, freshly painted appearance, this siding style is versatile enough to meet your aesthetic needs.
3. Durability for Decades
One of the most significant advantages of board and batten siding is its durability. Crafted from robust materials such as wood, vinyl, or fiber cement, this siding can withstand the test of time and harsh weather conditions. Properly maintained, it can last for decades without losing its integrity.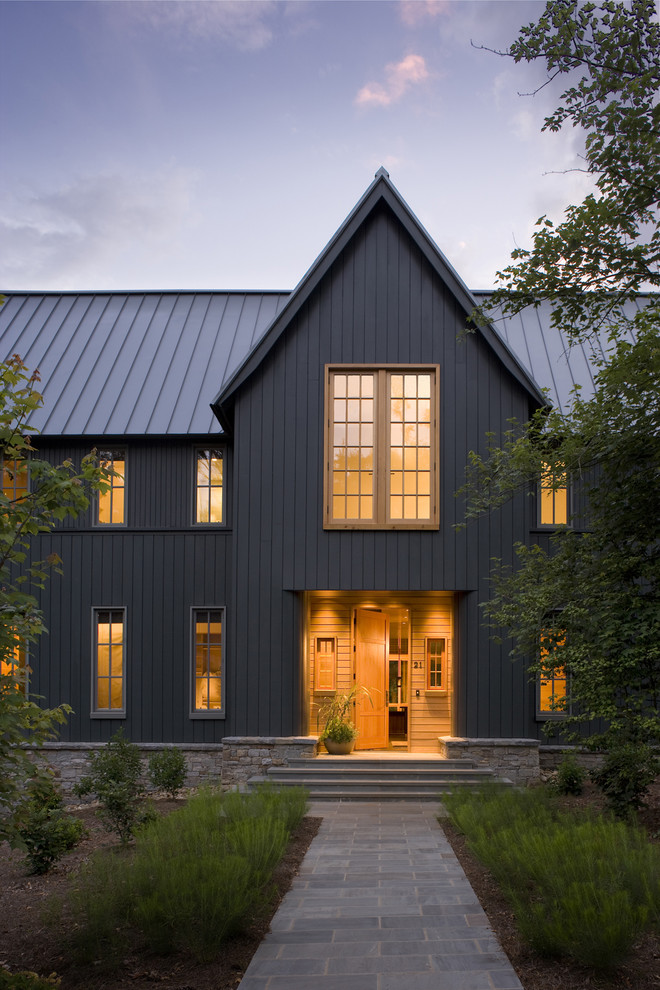 The durability of board and batten siding makes it a cost-effective choice for homeowners. You won't need to worry about frequent repairs or replacements, saving you time and money in the long run.
4. Enhanced Energy Efficiency
Modern board and batten siding can be designed with energy efficiency in mind. When installed correctly and combined with appropriate insulation, it helps regulate indoor temperatures by minimizing heat loss during winter and preventing excessive heat gain in the summer. This can lead to lower energy bills and a more comfortable living environment.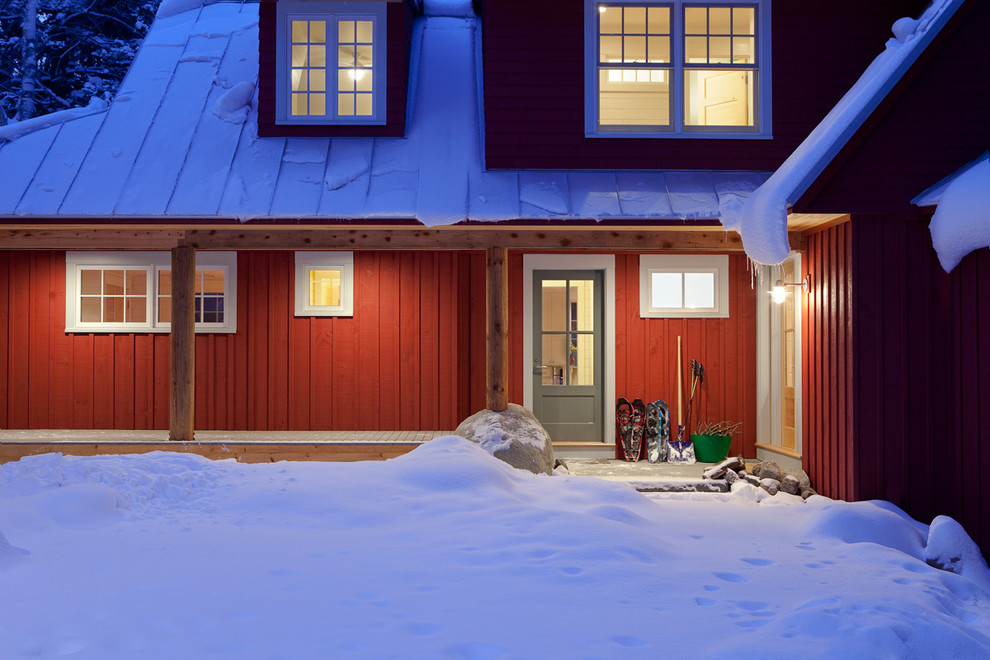 Furthermore, the vertical orientation of the boards and battens can help with rainwater runoff, reducing the risk of moisture-related issues such as rot or mold. Properly sealed joints and seams create a weather-resistant barrier, keeping your home safe from the elements.
5. Low Maintenance Requirements
board and batten siding is known for its low maintenance requirements. Unlike other siding materials that require regular painting or sealing, board and batten siding often come with factory finishes designed to withstand the elements and maintain their appearance for years.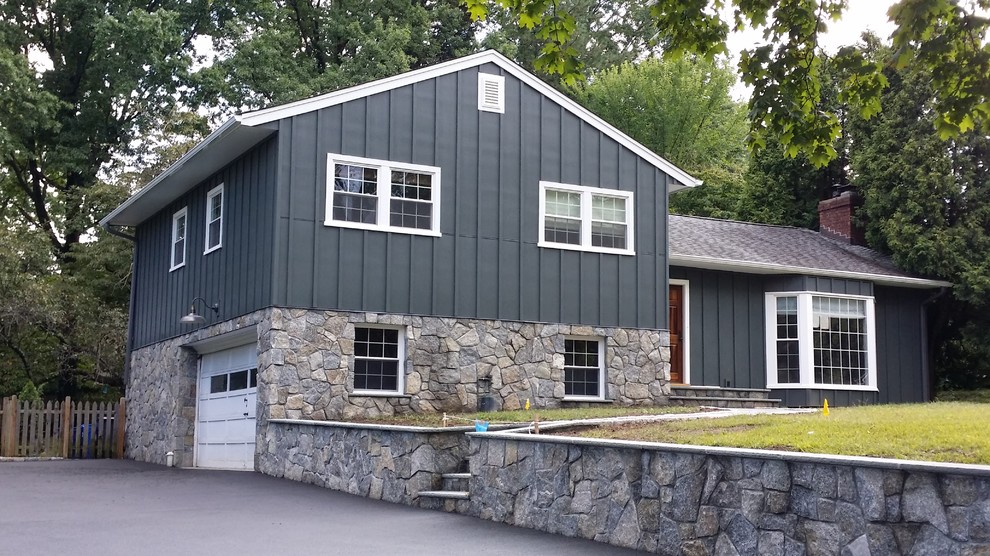 Photo by BURR ROOFING-SIDING-WINDOWS
Routine cleaning with a hose or pressure washer is usually sufficient to keep it looking its best. This simplicity in maintenance allows homeowners to enjoy the beauty of their siding without the hassle of continuous upkeep.
6. Versatility in Design
Board and batten siding's versatility extends beyond its appearance. It can be adapted to various architectural styles, not just the traditional farmhouse. Whether you have a contemporary home, a cottage, or a colonial-style residence, this siding can be tailored to match your vision.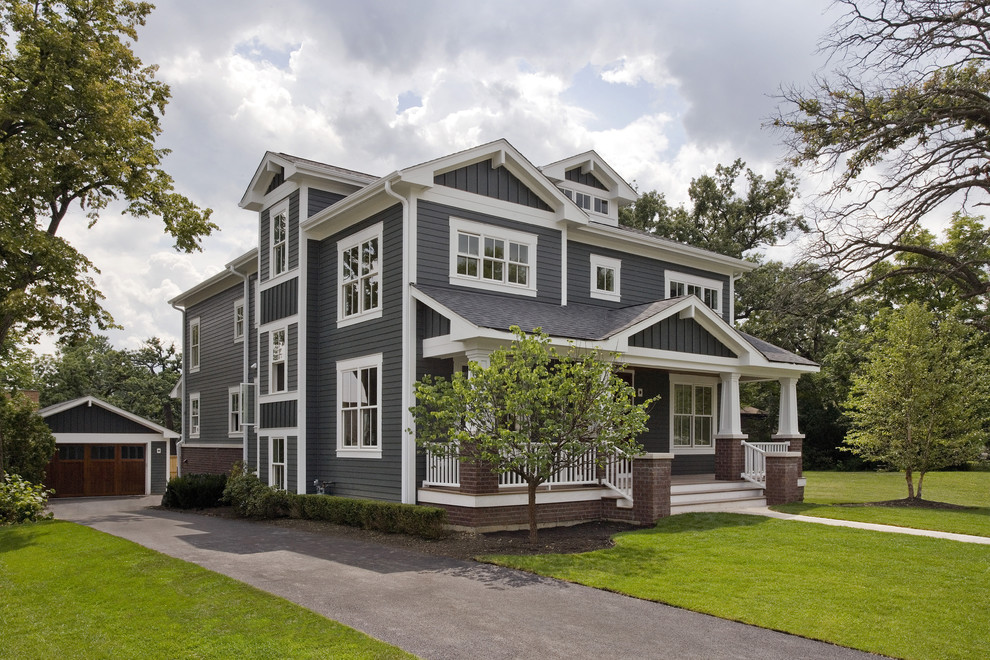 Photo by Great Rooms Designers & Builders
Moreover, it can be painted in various colors to complement your exterior color scheme. This flexibility in design makes it a favorite among homeowners and designers looking to create unique and eye-catching homes.
7. Increase in Property Value
Investing in farmhouse board and batten siding from an authorized source can significantly increase your property's value. Its timeless appeal and durable nature make it an attractive feature for potential buyers. Homes with this siding style often stand out in the real estate market, attracting more interest and potentially leading to higher selling prices.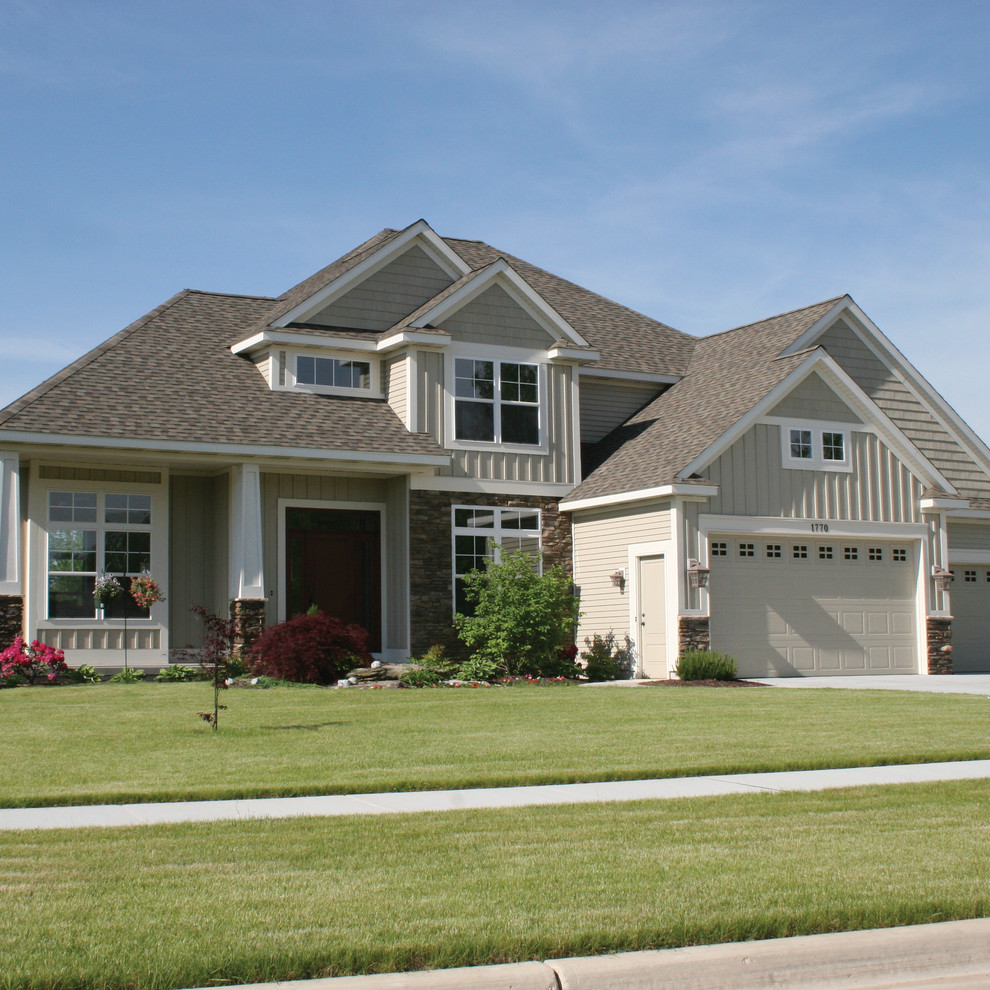 Additionally, the long lifespan of board and batten siding means it retains its value over time, making it a smart financial choice for homeowners who plan to sell their property.
8. Environmentally Friendly Option
For eco-conscious homeowners, board and batten siding offers a sustainable choice. Some manufacturers produce siding materials from recycled or sustainable sources, reducing the environmental impact of production. Furthermore, the long lifespan of this siding means fewer resources are consumed in replacement and maintenance.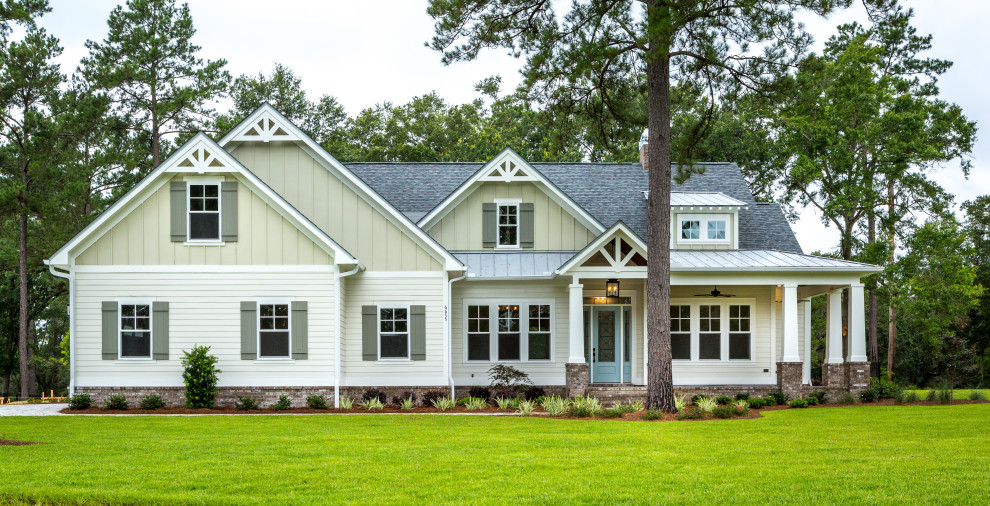 Photo by Kessler Construction LLC
The energy efficiency of board and batten siding also contributes to its eco-friendliness. Lower energy consumption means reduced carbon emissions, making it an environmentally responsible choice for your home.
Conclusion
Board and batten siding is a design trend that combines timeless charm with modern functionality. Its aesthetic appeal, durability, energy efficiency, and low maintenance requirements make it attractive for homeowners seeking both beauty and practicality in their exteriors. Whether renovating an existing home or planning a new build, board and batten siding can enhance your property's value and curb appeal. Furthermore, its sustainability and versatility make it a responsible and creative choice for those looking to make a lasting impression with their home's design. So, if you're considering siding options, don't miss the opportunity to explore the benefits of farmhouse board and batten siding today.