If you want your dining room to be cozy and inviting, then you'll want to pay attention to the design aspects of the space. It's also important to note that you don't have to make these changes just for guests. It's perfectly acceptable to create a beautiful dining space for you and yours to enjoy. Here are four ways to design an inviting dining room, regardless of who will be enjoying it.
Create an Accent or Focal Wall
An accent wall is a wall that captures your attention. Often this is done by painting a single wall in the room a different color than the walls around it (but not always). For example, you might paint most of the walls off-white and then paint your focal wall cobalt blue or a deep green. Once you've painted the wall, then you can display items like black and white family photos, personal artwork, sconces and more to add character.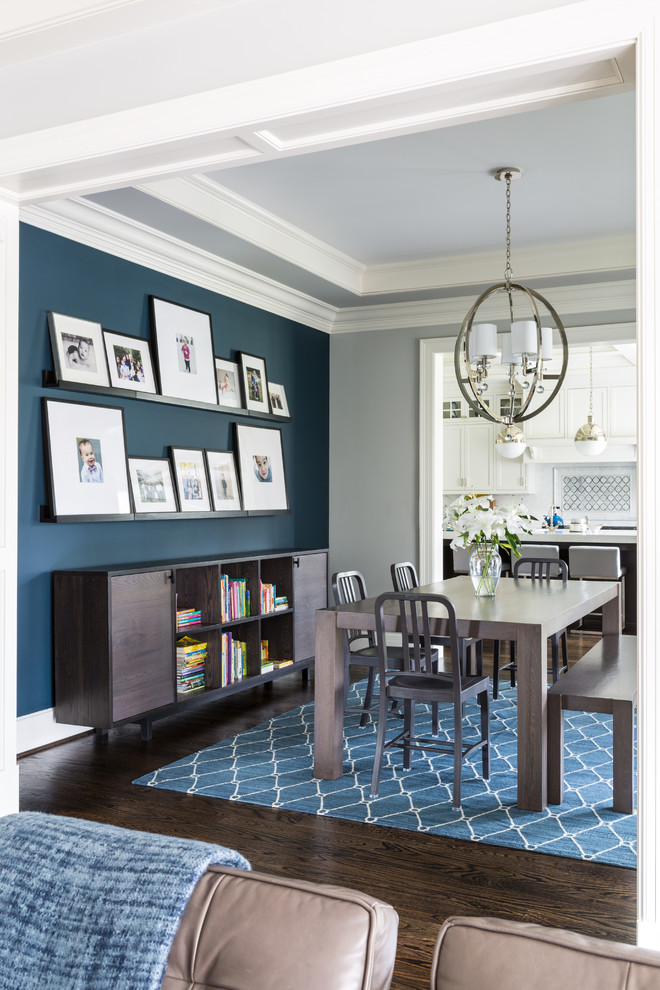 Photo by celia welch interiors
Add a Window Seat
A window seat allows you to create a cozy seating nook in your dining room, which is ideal for the times when you want to partake in casual chats after dinner with friends. It's also a lovely place to have some afternoon tea when you have a few minutes to watch the birds play in your backyard. To make the dining room look pulled together, if you do add a window seat, you may want to get a cushion for the seat that matches the upholstery on your dining room furniture. This will visually unify the room, which also lends to feelings of comfort.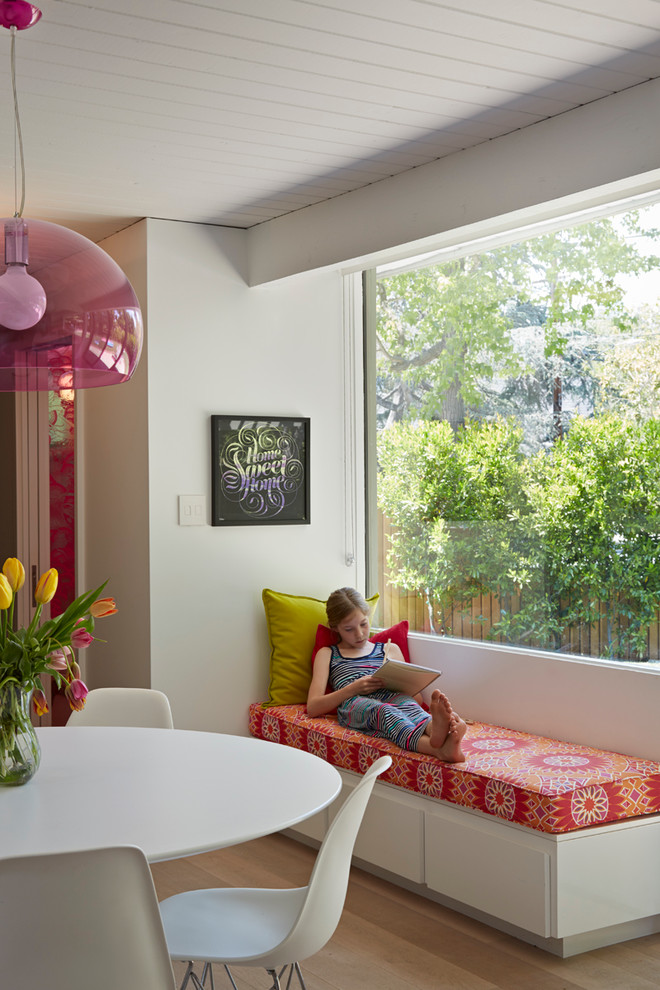 Choose Comfortable Furniture
If you want your dining room to be cozy and inviting, then the table and chairs you choose for this space should reflect this sentiment. The chairs should include thick cushions that will be comfortable to sit in for a while. As for the table, you may want to get one that allows you to add a leaf. This allows you to expand the table if you have a lot of guests, but take it away when you're having more intimate and inviting meals between just a couple of people.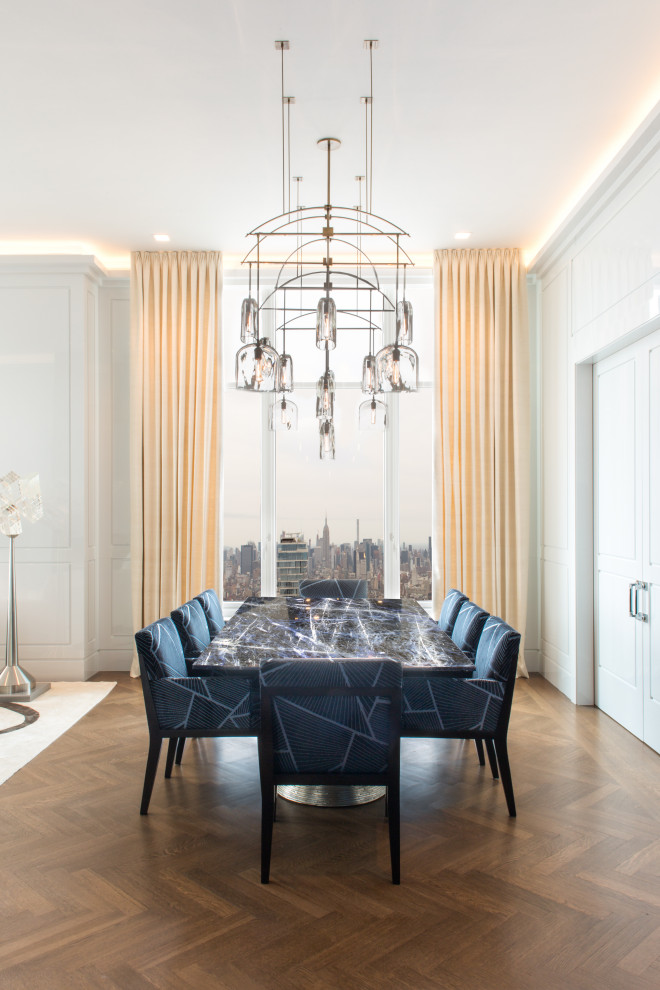 Add Your Personality
Your dining room is a part of your home, which means it should reflect your personality just like every other room in your home does. This might mean that you choose brightly-colored pop art for the walls or multi-colored 70s-style chairs to put around the table. Your guests visit you, partly because they love your personality. If your dining room reflects your personality, they will feel as comfortable there as they do around you.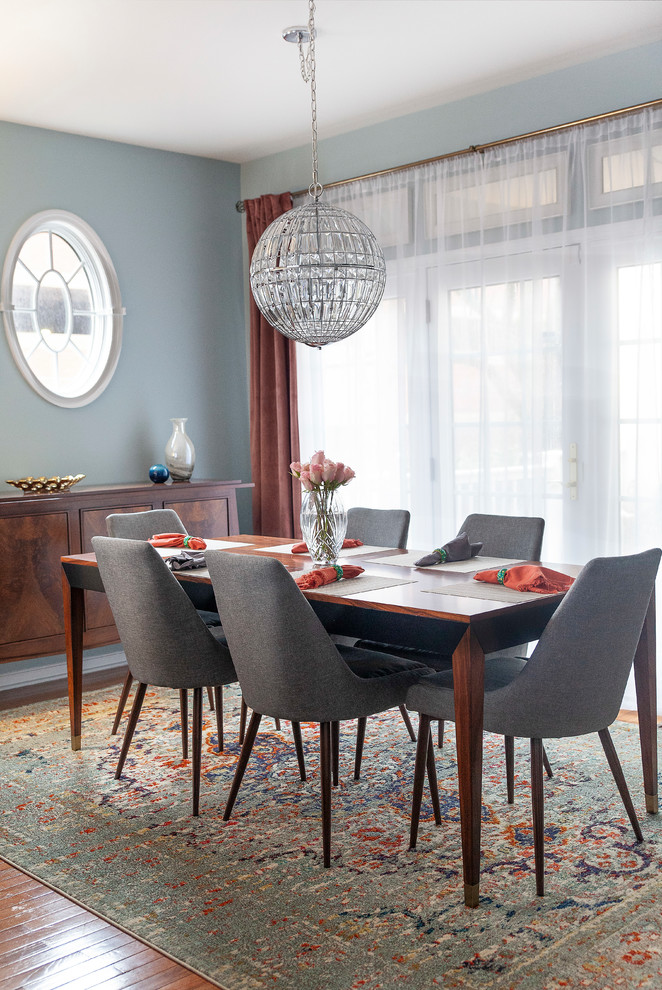 Final Thoughts
Your dining room represents and reflects your taste, your style and your desire to connect with friends and family. The more this room reflects who you truly are, the more comfortable people will be in it. The suggestions in this post offer you some ways to create such a space. Implement one or more of them to create a truly unique and inviting space for you and your guests.
Author Bio
Meghan Belnap is a freelance writer who enjoys spending time with her family. She loves being outdoors and researching new topics that help to expand her horizons. You can often find her buried in a good book or out looking for an adventure. You can connect with her on Facebook right here and Twitter right here.