As Melbourne's CBD begins to creep towards the suburbs and Victorian regional areas, more and more residents are being impacted by the noise of traffic. Where once we used to enjoy the shady foliage of trees, homes in new housing estates are open the sun's glare and unprotected from the heat. With energy costs rising yearly, how can we create a comfortable environment in our home without adding to our heating and cooling bills?
If you enjoy the convenience of living near a major city, you know you may have to make compromises in relation to managing noise, heat and pollution. However, putting up with this kind of discomfort is not an acceptable option for families.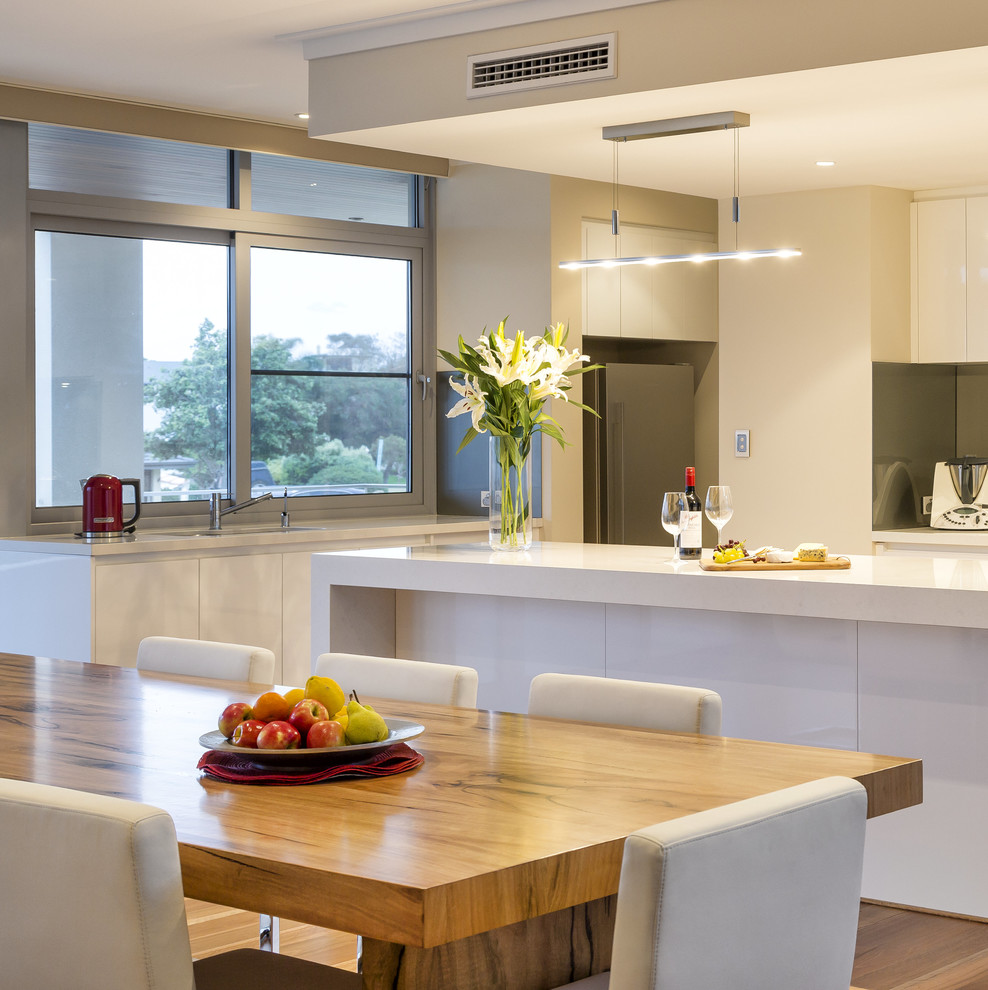 Photo by G2 Double Glazed Windows & Doors
Clever home-buyers, builders and developers in Melbourne understand the importance of creating a restful, enjoyable space within a residential or commercial property. Using features such as double-glazed windows and doors makes a world of difference in comfort, costs, security and noise reduction while having a lower impact on the environment.
More comfort, greater security, less costs!
Double-glazing keeps the temperature inside more stable. That means less heating required in winter, less cooling in summer. Those result in a more comfortable environment for everyone to work, play, and relax.
Double-glazing helps to dramatically reduce the amount of sound that penetrates your home. Noise pollution comes from many sources such as dogs barking, neighboring air conditioners, the drone and squeal of traffic, noisy pubs or spots clubs, air traffic disturbing the peace day and night, and general neighborhoods noises.
Keep a check on your energy bills by using windows and doors that offer better thermal performance. Up to 40% of your interior heating energy can be lost through your glass windows and doors. In summer, 87% of the interior heat enters your property through these same glass features. Double-glazing provides an effective barrier to keep you is inside temperature controlled and reduce the impact of outside temperature changes.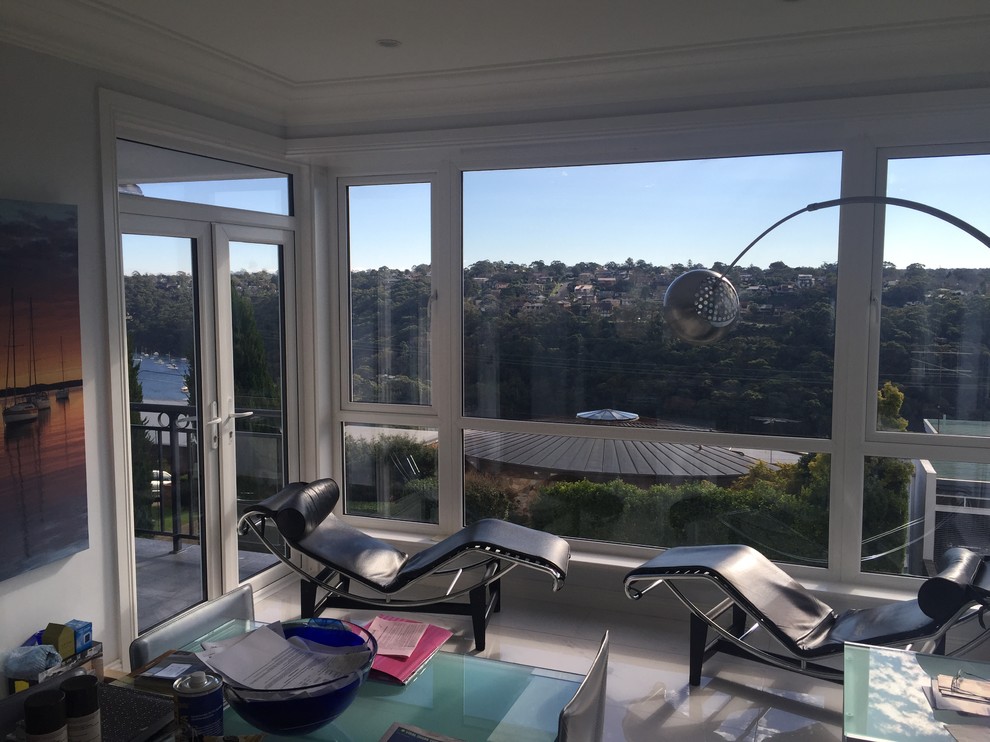 Using less energy to control the interior temperature of your residential or commercial property also reduces the green-house emissions produced by using gas and electricity. Your environmental footprint is reduced.
We like to feel that your property is safe from burglary or damage, yet most would-be burglars gain entry through the thin, glass panes of standard single-glazed windows and doors. With features such as multi-point locking and enhanced framing, modern double glazed windows and doors include provide improved security.
In Melbourne's dynamic real-estate market, investing in your home or business premises wisely means your property improves in value over time. Double-glazed aluminium windows and doors help your property achieve a higher Energy Star rating. Aluminium frames do not deteriorate like timber or PVC frames so windows and doors maintain their appearance. Double glazing makes your property more appealing to prospective buyers, due to: their high thermal efficiency, ability to lower heating and cooling costs and clean design. Overall, you can achieve a greater return on your investment.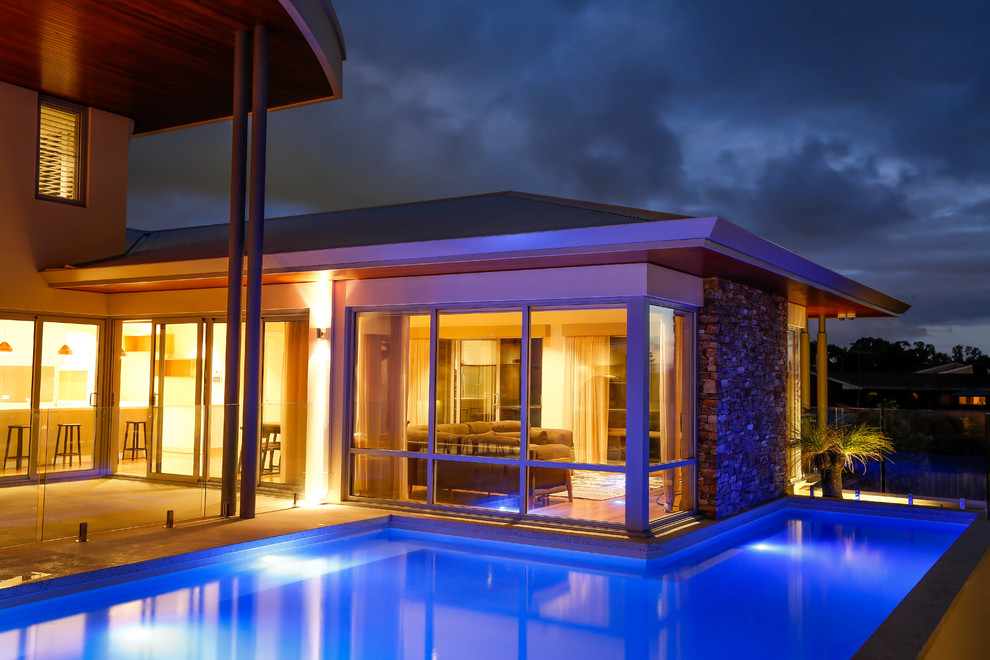 Photo by G2 Double Glazed Windows & Doors
The benefit of Double-glazing Doors and Windows
Good thermal performance
A more-affordable building product
The ability to stand the test of time
A great range of finishes
Durability and strength
Australian-owned company renowned for using quality aluminium frames to enhance the energy efficiency of Aluminium doors and windows. While supplying Melbourne builders, developers and home-owners for more than a decade with their extensive range of domestic and commercial products including double glazing windows, Sliding Doors, Bi-folding and many more. Nothing is standard in our range because if you want it, we can make it!
Photo by Australian Institute of Architects
Also Read:  Improving the look of your property using Aluminium Doors
Of course, anyone living in Melbourne knows just how changeable the weather conditions can be. Having your residential or commercial property fitted with thermal-efficient double-glazed, aluminium windows and doors means its ready to deal with any extremes of weather this great city throws your way!