We can all experience some times when even our favorite décor no longer resonates with who we are or what we feel. You may have gone for modern, summer, or minimalistic décor in the past but changing things up may just be what you need to change the way you feel. Even small décor changes can make an impact.
Unlike other design trends, bohemian is a sophisticated style that combines chic and eclectic. It is also inspired by the sunny Scandinavian. It is versatile and offers many possibilities.
To achieve a Bohemian themed house décor here are some tips you need to follow. There are no strict rules as it is also inspired by the unconventional, travels, and a free-spirited vibe:
1. Bohemian furniture
You might not find this in DIY décor stores as these tend to be more of furniture that homeowners have collected over time. Old pieces can make a come-back. You can also try looking for them in second-hand stores or vintage shops. Notwithstanding the dust accumulated over time in such shops, you may enjoy the experience of haggling or offering a lower price for the furniture you want to buy. Furniture that came from a previous owner also has stories to tell.
2. Rich colors and patterns
Neutral colors can fit in as well with this kind of design but don't shy away from pop of colors such as ruby red, emerald green, or amethyst purple. The darker colors give a feeling of luxury. Daring colors like bright blue orange offers a look similar to bazaars.
Photo by Danielle Rose Design Co.
With patterns, you can use a blurred effect. Simple and easy to find décor such as throw pillows, wall hangings, and rugs can do the job just as well.
3. Lighting
A light that is understated is the perfect lighting to achieve a bohemian look for your living space. This type of lighting gives a relaxed and welcoming feel.  Candles, lanterns, table and floor lamps can put together the bohemian theme  very well when combined with other decors.
4. Travel-inspired room
A nomadic lifestyle also represents the bohemian theme. You could use souvenirs or trinkets you've collected from your travels. This can also be a conversation piece as you can tell the story behind the places where you got your travel hauls.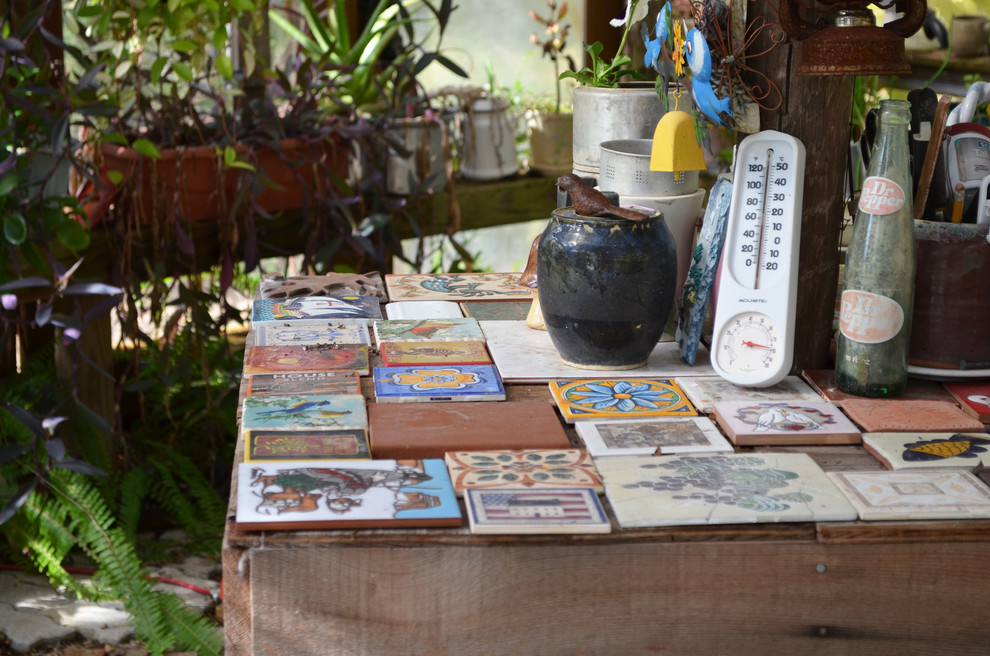 5. Use natural and hand-made decors
Some examples of this are wall hangings, sculpture, paintings, and hand-made pillows, and murals. These could also be stuff for the home that is inspired by artists and also speak of individuality.
To save money, you can also add plants as a décor that brings in nature to the home interiors. Some of them can even be from your backyard. Plants bring in the key element of boho which is nature.
At its core, bohemian design and décor tells a story and is unconventional. There are many other design styles but trying a bohemian theme for your home may just be the one that suits your taste. So, open up to new ideas and give these suggestions a try to get you going.