As you may have realized, moving houses can be a very tiring and stressful process. You might be stuck wondering where to start, what to pack, how to pack, and how to keep everything organized.
Fear not; this guide will provide you with tips that will help make this process easier for you.
1. Scheduling the Move
One of the best ways to ensure a smooth and organized move is to schedule your move earlier. Do not wait until the last moment, trust us!
Booking the move-in date earlier can help reduce your stress and ensure you complete your move on time. This also allows you to pack up the house ahead of time, avoiding any last-minute panic. Having a fixed date means you can start making your new life right off the bat.
2. Hire a Moving Company
While doing the entire process by yourself may seem exciting, it's also extremely tiresome, physically demanding, and draining.
A moving company would make this process much more manageable. Plus, experts will complete the move smoothly and professionally. Also, having an awesome moving team gives you access to proper equipment, like dollies, protective packaging, and commercial-sized vehicles. You certainly weren't going to move your couch in a mini-van.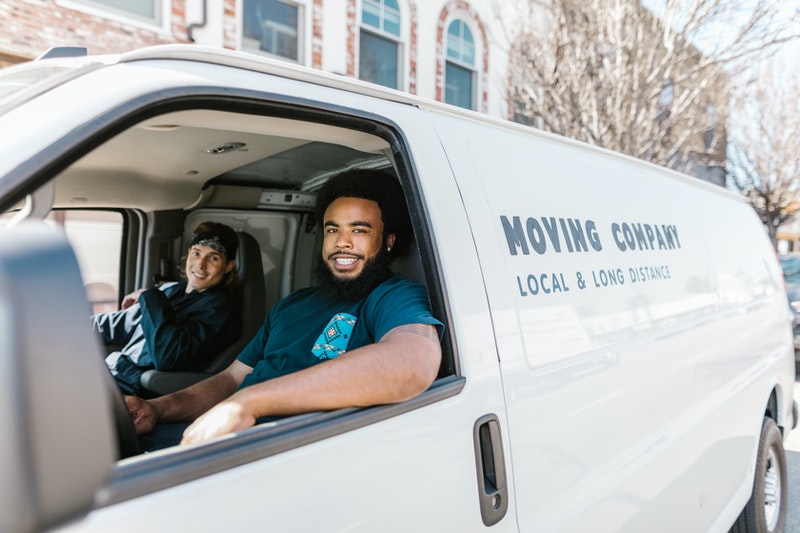 Additionally, while your crew deals with the heavy lifting, you're left with more time for all the other moving-related essentials.
3. De-Clutter Your Stuff
Moving homes is tiring, so you should do all you can to minimize your exhaustion. Getting rid of unwanted items before you start packing helps save stress, time, and space.
A tip to getting rid of these unnecessary items would be to host a garage sale or donate it to charity. By doing this, you are also indirectly helping the environment by reducing wastage. Rather than sitting around, it will free up space in your homes for new and better things. Studies have also shown that cluttered areas can affect your mental health. In other words, if it does not "spark joy," get rid of it.
4. Communicate With Your Movers
If you are using a moving service, it is best to keep them updated on what items are going with you. You should especially note larger pieces of furniture or appliances.
Having open communication gives them time to find the proper packaging and mode of transport for all your belongings. This ensures you'll avoid causing any damage to your valuables through the moving process. Additionally, you'll need to make them aware of any rooms considered off-limits for anyone but your family, especially if certain items need to remain in the old place.
And definitely don't forget to thank your crew for all their hard work.
5. Spare Bag
This tip is an important one, so highlight it, bookmark it, and write it down!
Always make sure you have a spare bag packed with all your essentials in case of any delays. It is practically impossible to unpack all your luggage as soon as your reach the new place. This tip will help you survive through the first few nights while starting the unpacking and organization process.
When packing your essentials bag, have a checklist on hand to guarantee all your bases are covered.
If you have kids, have an entertainment bag set aside, too. Moves and new places can be very anxious for your kids. Having easy access to their favorite toys and games can help them feel more at home.
Happy Moving Day!
Moving houses comes with a whole assortment of tasks. It's stressful, but the end results are always worth it. To ease the process, refer back to our tips any time.