Traveling is a thrilling experience. However, you need money and comfort for most of your escapades. Thus, if you love traveling,  find ways to make every experience worthwhile.
The following piece covers some tips and tricks to assist you when planning your next adventure.
Here are some of these tips.
1. Find Out Off-season Rates in a Resort Town
Traveling off-season is the best thing you could do for your pocket. You will encounter fewer people and enjoy yourself more. Identify a place you want to visit, then conduct research to determine when the low season is. Call the resort and ask if there is a discount for off-season stays.
The nitty-gritty details are essential when doing the research. Here are some other things.
Ask about the weather in the off-season
The kind of activities available
How much it costs to eat at restaurants in each season (this will give you a baseline understanding of what prices look like).
2. Look for Deals on Hotels and Restaurants
Several different travel websites have deals on hotel rooms. Some include  Hotels.com, Expedia, and Travelocity. If you have a favorite hotel chain, check their site. They may have extra promotions or discounts available only to members of their loyalty program.
Also, identify a specific resort or hotel you want to visit and check if they have any offers. For instance, you want to visit Cape Cod. The bright thing to do is to check the best Cape Cod resorts before going to the place. This allows you to pick the best resort for you and enjoy unique experiences.
Examples of things you may want to look for include pristine surroundings, exotic beaches, fresh farms, and historic towns. Also, check if they have a special offer where you can enjoy different services at discounted rates. This includes complimentary breakfast or in-house spa discounts.
Also, try local street food. Street food is often cheaper than what is served in restaurants. It's even more fun when you try it with friends.
Alternatively, consider Airbnb or hostels. These types of accommodations provide much lower prices than traditional hotels. While they might not be as luxurious as you'd expect from an expensive resort, they're still comfortable enough for most travelers.
3. Book Your Flight Early
After picking your destination,  it's now time to book your flight. Also, this will depend on whether you are traveling internationally or within your country.  The earlier you book your flight, the cheaper it will cost you.
You can choose to book a package, hire a traveling agent, or book yourself.  Booking for the ticket early saves you a lot of expenses.
4. Don't Forget Your Travel Insurance
Accidents are inevitable. Nobody anticipates getting hurt, and you can never be too careful. Thus, when traveling, have your insurance in hand. Also, you incur a lot of expenses when traveling.  You don't want to incur extra costs when you get an accident in a foreign land.
Healthcare in some countries is expensive too.  Avoid any inconveniences by having your insurance ready.
5. Pack Comfortable Clothing and Shoes
Comfort is critical in your adventures. Pack your clothing depending on the destinations you are heading to and the activities you will do there. For instance,  warm clothing and hiking shoes are a must when planning to hike. If you'll swim, then carry a swimming costume.
Research the destination you'll be visiting and the weather conditions during your visit. Pack enough socks, underwear, and shoes. Remember to park light. The less luggage you have, the less likely you will forget things.
6. Don't Stay in a Major City
You don't have to stay in a major city to enjoy a getaway. For example, You may want to see some of France's most famous sights like Mont St. Michel and the Camembert cheese farm. Thus, it's cheaper to stay in a hotel 20-30 minutes away from Bayeux rather than staying right in the heart of the town.
Similarly, if you want to visit all four countries bordering Switzerland (France, Germany, Italy, and Austria), base yourself somewhere close for convenience and cost-saving reasons. For instance, stay in Basel instead of Geneva or Zurich, where hotels tend to be pricier.
7. Be Flexible
Things can never always go right, even if you plan too well. Leave some space for disappointments. A plane can get delayed, or your reservation can get canceled. Be open to spontaneity.
When things don't go the way you plan,  don't wallow there for too long. Instead, pick yourself up and enjoy your trip.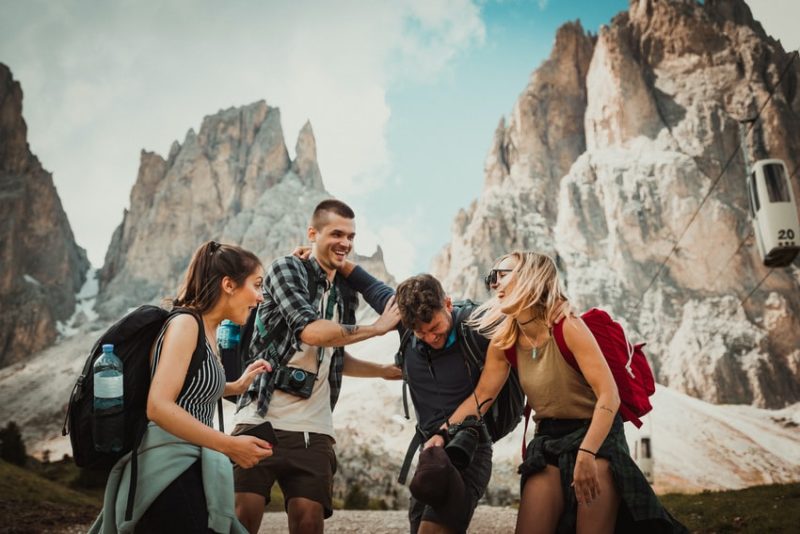 8. Try Different Beaches
If you're targeting a beach destination, explore different beaches in the area.  Consider staying at an Airbnb or even camping. Thus, you can switch things up by hitting other beaches within driving distance from where you're staying.
Try different activities at each location. Most places offer something fun in the waves.  Examples include surfing lessons, snorkeling, and paddleboarding rentals trips.  Also, try sand bathing or swimming. Maximize your time in beach areas.
You can also find out which beaches are free and which ones are not. Visit the beaches that are free and public. Here you won't have to pay an entry fee. You can access the beaches by asking a local person or using Google Maps.
9. Book a Cruise or a Tour
Cruise lines, tour operators, and other travel companies offer a variety of packages. Many of these packages include airfare and hotel stays. Therefore you don't have to worry about finding destinations yourself. You'll also save money by buying a package instead of paying for each component separately.
Plan ahead of time on destinations you want to visit. The amount of time available will determine activities, where, and how long you stay at each destination.
Final Thoughts
When you're traveling, the most expensive part of your trip is typically your destination. So, if you can find a way to visit a place that's off-season or less popular (and therefore more affordable), you'll save money.
It doesn't take much creativity to think of ways to travel in the off-season: if you love skiing and want to go on a ski trip in January, go for it. If your favorite beach destination is too hot during summertime, go for it!
Don't forget to book your flight early and pack the proper clothing. Finally, your travel insurance is essential. You never know when you'll need it.