How long has it been since you freshened up your bedroom? Of all of the rooms in your home, this is certainly one of the most important. It's the place where you relax with your loved ones and lay your head down to sleep each night. For this reason, it needs to stay sharp as well as comfy. Here are 6 great new ways to upgrade your bedroom.
1. Get a New Bed to Sleep On
Perhaps the first and best way to increase the comfort and quality of your bedroom is to give yourself a new bed to sleep on. There are plenty of first rate choices that you can choose from. The technology in the world has evolved to create some beds with some pretty unique features also. There are remote controlled beds that align to your standards, memory foam beds, ultra cooling beds, and even adjustable beds that conform to fit the exact way you want. For example, the DM9000s adjustable bed is state of the art and can contort the way you need it for ultimate comfort. The sooner you upgrade the bed, the sooner you can move on to increasing other creature comforts.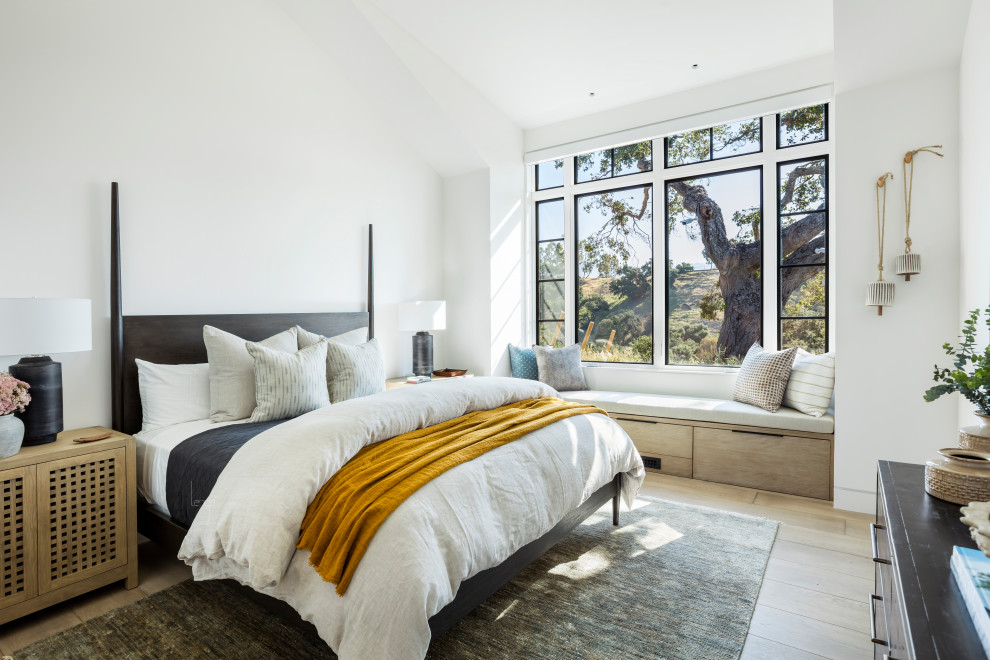 Photo by Patterson Custom Homes
2. Freshen Up Your Walls with New Paint
How long has it been since you last painted your bedroom? If you live in an older home, the style of paint that adorns your walls may have been there since day one. It may be getting a bit faded and dingy. It may even be a shade that was popular in the 70s or 80s but is long since out of style. As a result, it needs to be freshened up.
It won't take a lot of time, money, or general effort to give your bedroom walls a new coat of paint. This is actually one of the most effective and least expensive things that you can do to renovate your bedroom. If you don't have the time or energy to do it all on your own, you can hire a third party service to do the work on your behalf.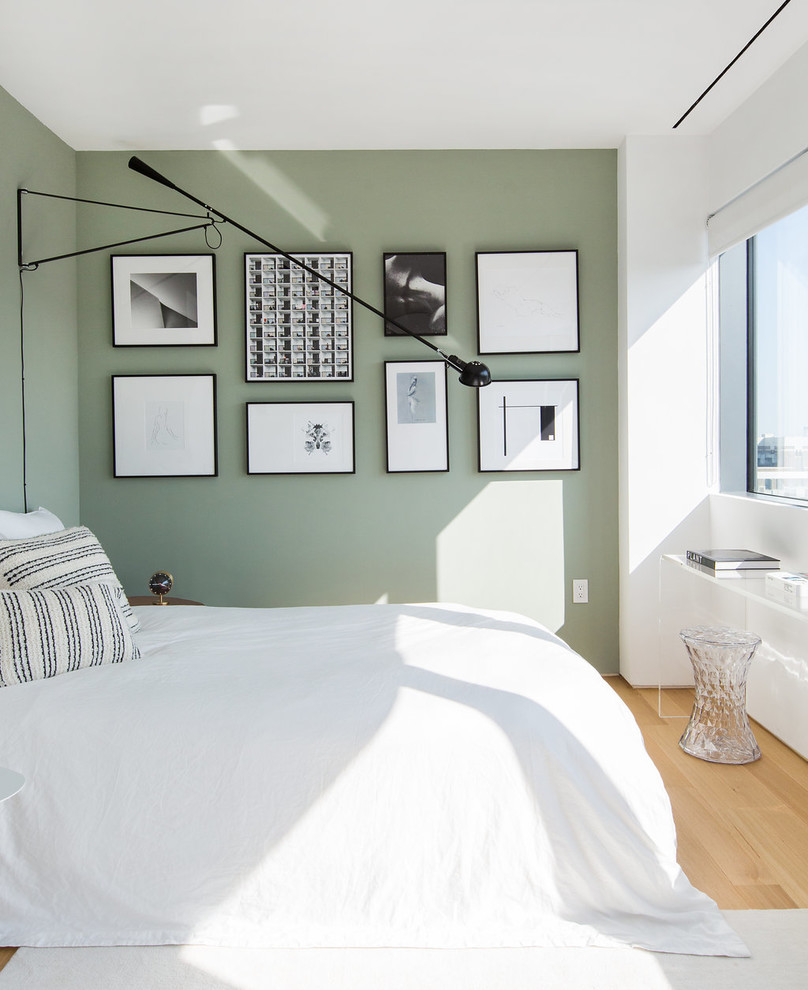 3. Put Your Bed in a New Location
How long has your bed been in the same place? You may simply have put it into the spot you thought was most convenient and then left it there. It may not have changed since the day you first moved in. As a result, you may have become terminally bored with it without even realizing the true cause of your dissatisfaction. This needs to change.
Repositioning your bed can bring a wide range of benefits in its wake. You may get a brand new perspective on your outside view. It can open up a whole new area between the bed and the walls that you can use for various purposes. Above all, it can change the look of your room in a way that gives you a whole new feel for the place.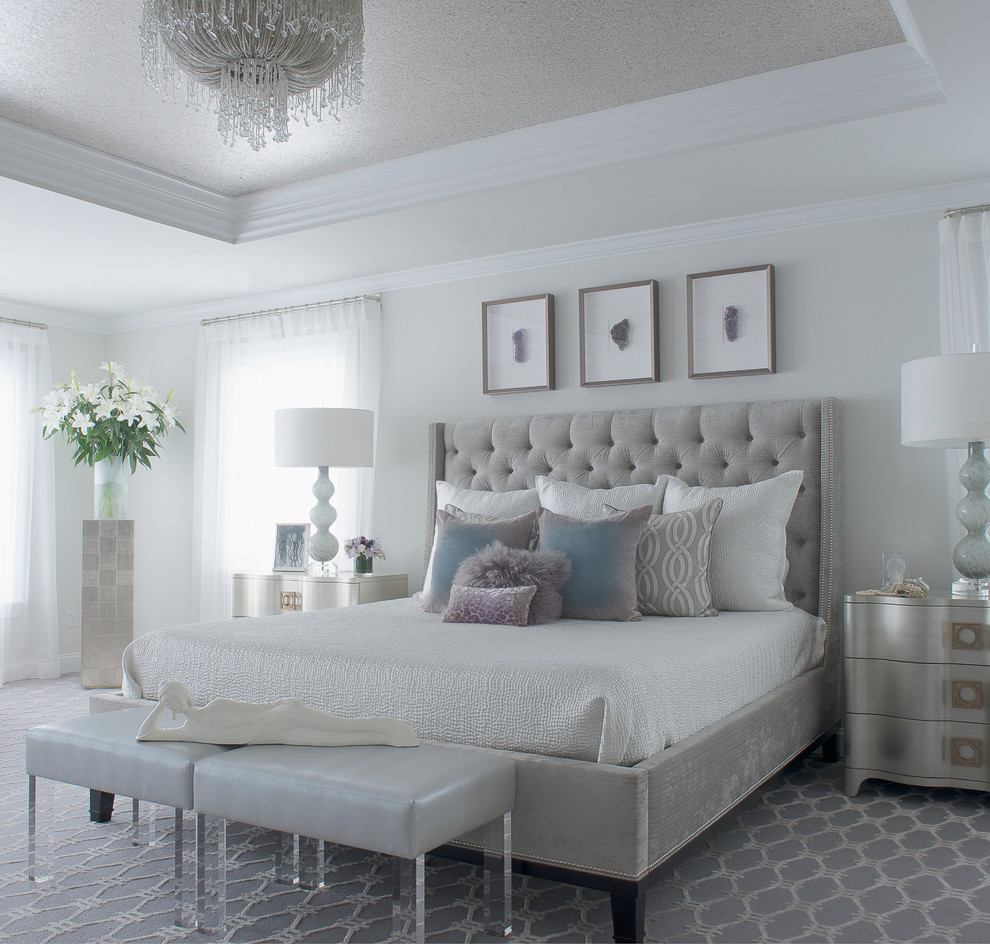 Photo by Susan Glick Interiors
4. Change Up the Art on Your Walls
One of the least expensive bedroom renovation ideas you can implement will be to change up the art on your walls. Have you been looking at the same old boring pictures since you first moved into your home? Why not switch them out for some brand new ones? You can look on the web to get some great new ideas for your own personal art gallery.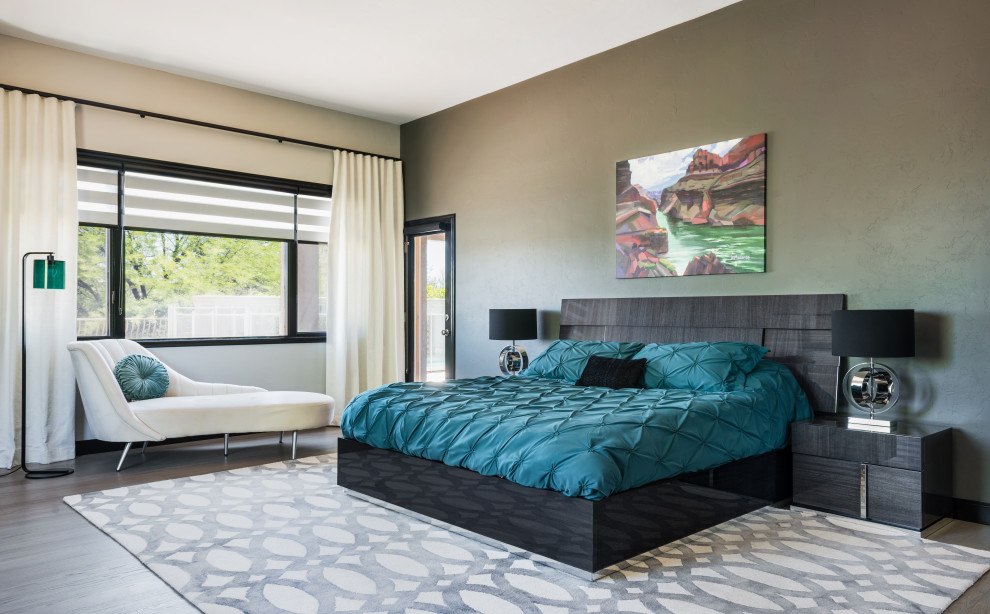 5. Get Some New Furniture for Your Room
Are you tired of the furniture in your room? Switch out your night stand and chairs for some newer, sleeker models. Choose ones that have a more interesting look and take up less space. This can give the room a fresh new feel that will make it less cumbersome and more attractive.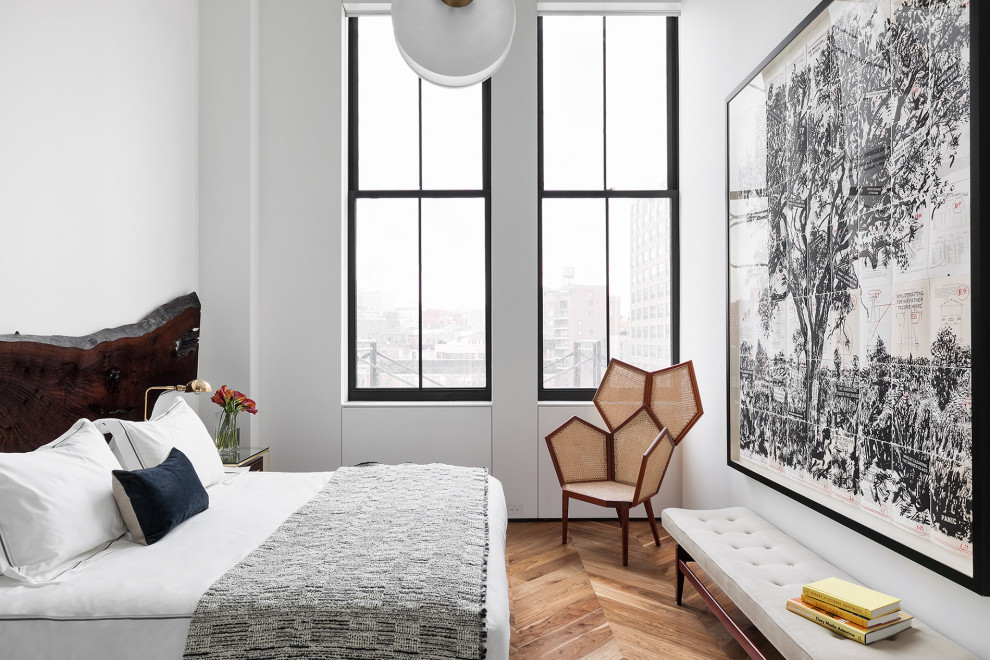 6. Turn Your Bedroom into Your Home Office
More people than ever are working from home. This is a change you can make without too much effort or financial outlay. Move the furniture around to accommodate your desk and computer. You may have to move the bed to give yourself more space. The result is a home office you can work comfortably in.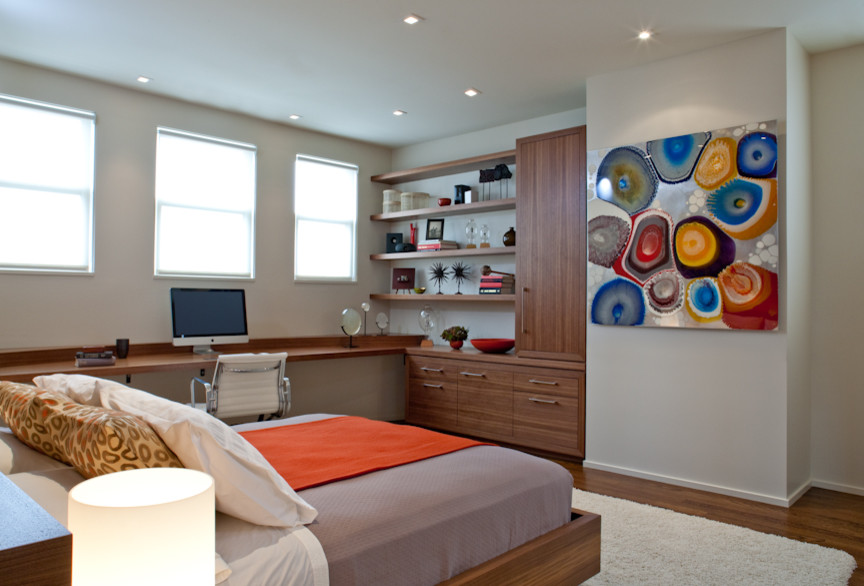 Photo by Jennifer Gustafson Interior Design
A Comfy Bedroom Will Add Resale Value
There are a great many reasons why you should think about making your bedroom more comfy. You should also pay heed to improving its general level of style. A convenient modern bedroom that appeals to the eye will add a great deal of resale value to your home. When it comes time to make a move, a cozy bedroom will add to your profit level.