There are lots of clever ways to make your home look bigger than it is, even if you're living in a smaller space than you'd like. By utilizing tricks like mirrors, paint, and furniture arrangements, you can create the illusion of more space in any room of your house. Here are five quick tips on how to make your home look bigger with some clever decorating ideas:
Decorate With Rugs
Flooring has a big impact on a room's size. Covering hardwood floors can make a room look instantly bigger, and allows for a variety of area rugs to be used in multiple rooms. Large area rugs not only add color and style but can help define a space in a small room or provide an entire room with increased warmth and comfort. The thicker, heavier weight options also add texture to any space.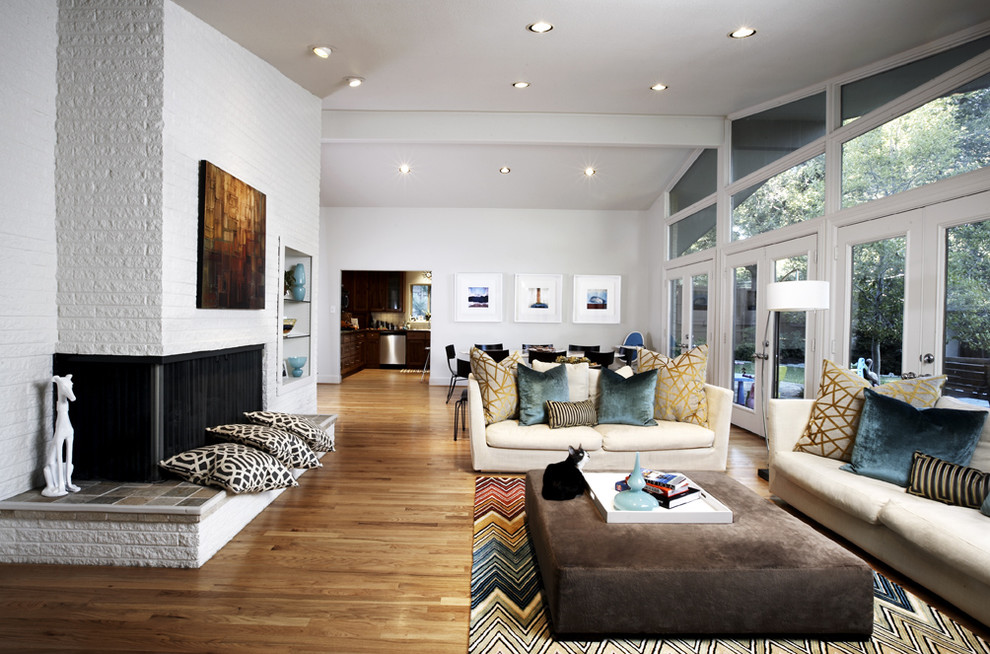 Photo by Beth Dotolo, ASID, RID, NCIDQ
Avoid Heavy Furniture
One of the best ways to make a small room look bigger is by investing in more minimalist furniture or making certain pieces appear smaller. Avoid large pieces like armoires, entertainment centers, and china cabinets if you want your small rooms to appear larger. Smaller pieces like bookshelves, end tables, and desks will help give your home that wide-open feel while still providing some storage space for your things.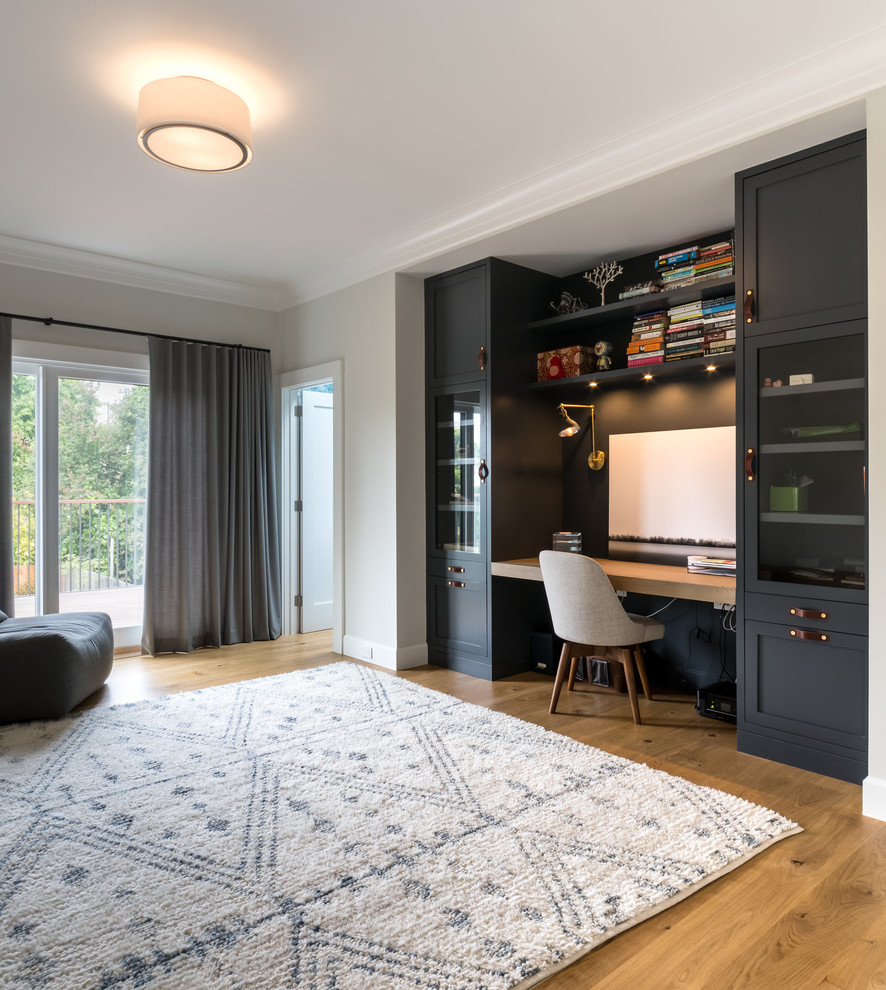 Photo by North Bay Construction
If your furniture requires a lot of wall space or needs a lot of clearance around it for use, move some items into other rooms until it's time for you to have some fun with design ideas. Removing unnecessary elements from small spaces is key in creating big impressions, so removing decorative throw pillows from your sofa will instantly give a room an airier feel.
Hang Mirrors Properly
Mirror placement can do wonders for making a space feel larger. By strategically placing mirrors throughout your home, you will make it seem larger than it is. If you find you don't have enough wall space, try hanging mirrors over your dresser or couch to make everything seem less cramped. You can also get creative with mirror placement using open shelving or by hanging them across doorways.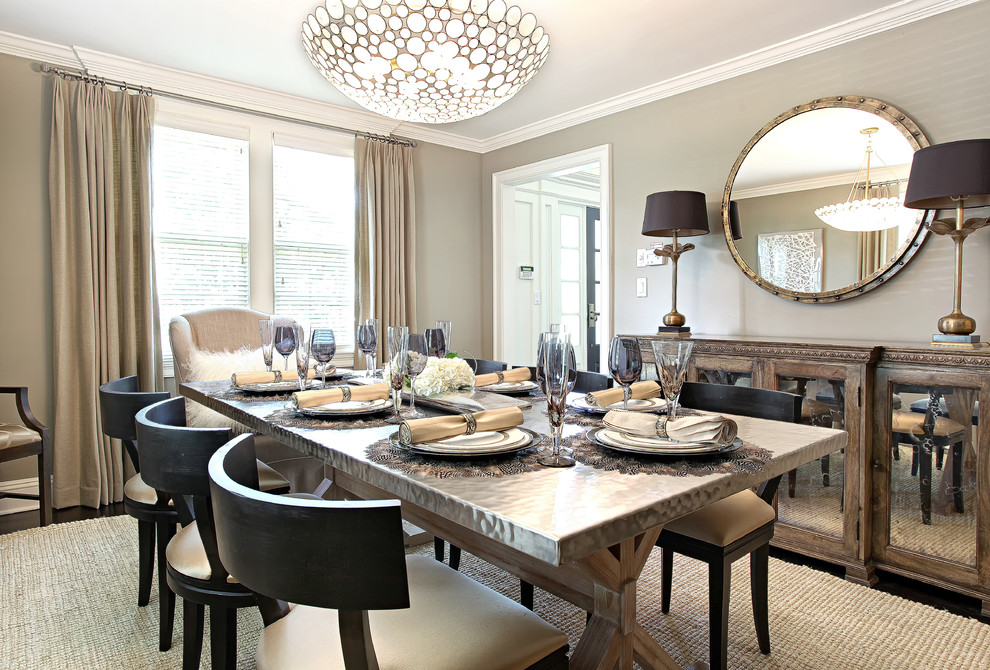 Photo by D.A.S. Custom Builders
Knock Down a Wall
If you're considering making major room changes, consider knocking down a wall. Doing so creates an instant opening that's hard to ignore, increasing visibility and giving one side of your home more command presence. With the help of a professional, you can create a more open and spacious layout in your home. Of course, if you do want to remove a wall, make sure that it isn't a weight-bearing wall.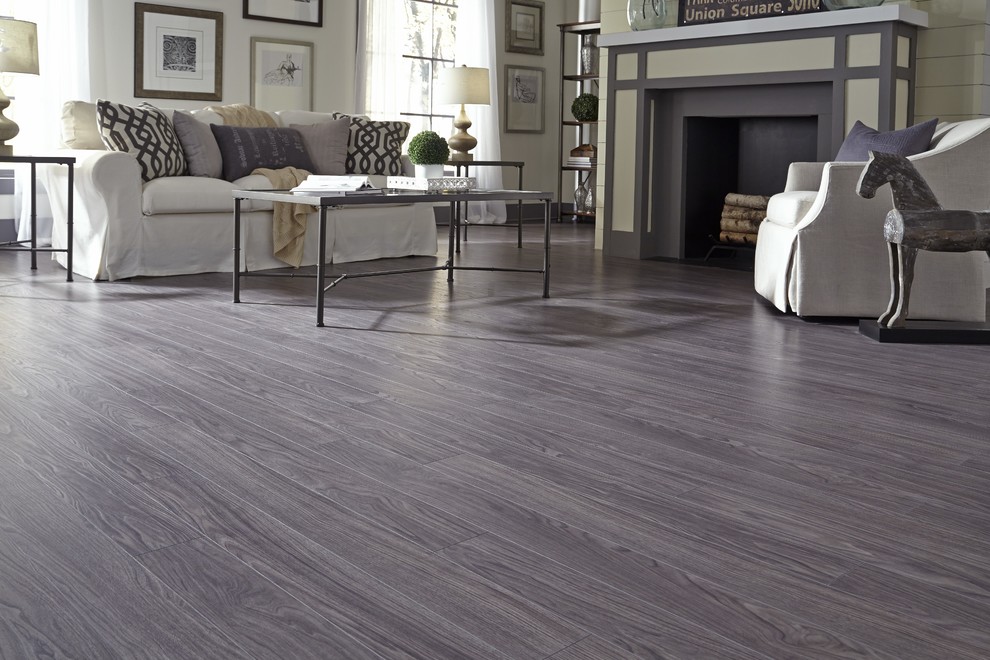 Home Add-On
One way to make your home feel larger is by actually adding additional square footage to the inside of your home. Room additions are a common way to add square footage as it gives you the option of another bedroom or a walk-in pantry. Many homeowners that have a lot of lands choose to add a new master bedroom and laundry room to their home and then repurpose the master bedroom to make the kitchen or living room significantly larger.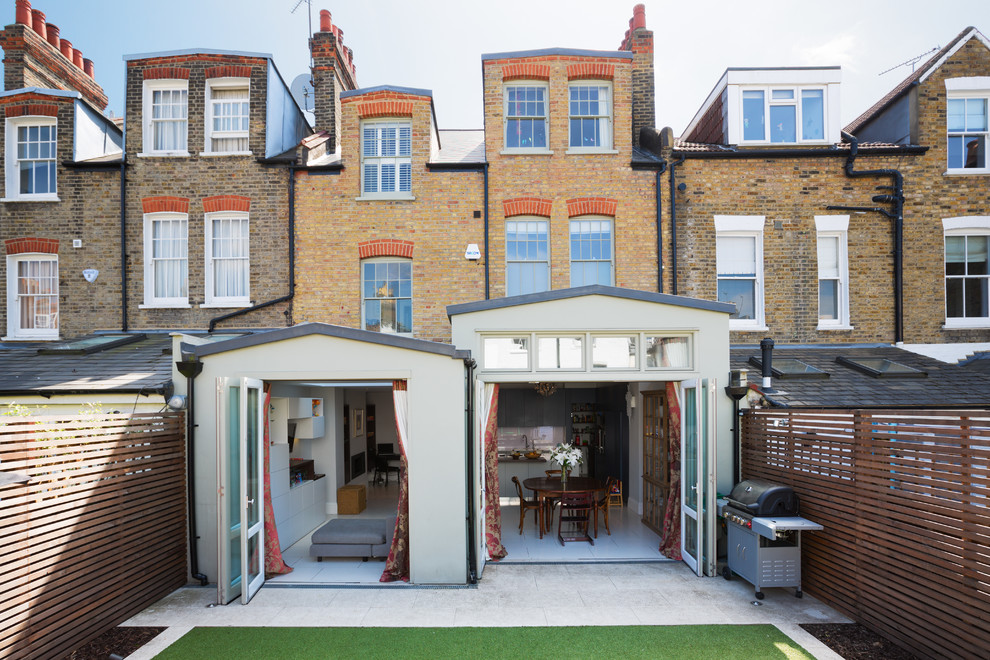 Use Bold Colors and Patterns
Another way to make a room look larger is by adding bold patterns and colors. In theory, you're adding visual weight with strong lines and bright colors, which can give a room an illusion of being larger. Additionally, try painting your walls white or using bold patterns like brightly colored stripes or floral prints to give your space more breathing room. Remember, you don't want anything too busy since it needs to seem airy and spacious.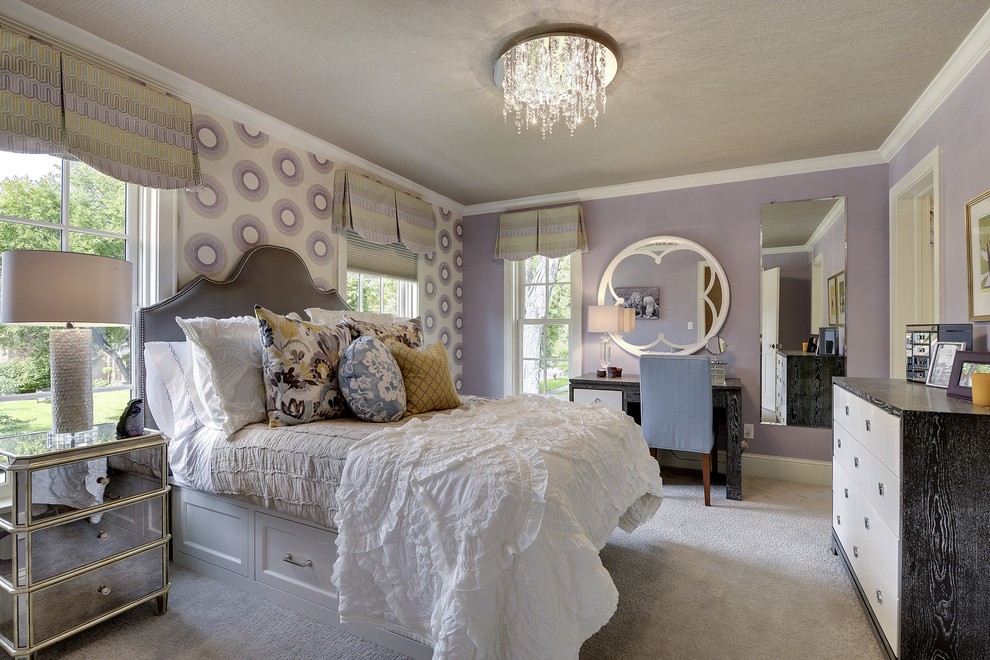 Photo by Great Neighborhood Homes
Whether you're looking to move to a bigger home or just want to make your current home feel larger, there are many ways to do so. Take these five simple steps into consideration to make your home look bigger than it is.