Maintaining a home or investment property can often be an expensive proposition. While major repairs can put quite a dent in your household finances, there are many situations where delaying repairs or choosing to ignore the problem could result in added expenses. Setting aside a little extra money in your budget now will help to ensure you can address any of the following issues swiftly and without issue later.
Plumbing Emergencies
A true plumbing emergency is something that needs to be addressed and resolved as quickly as possible. The longer you wait to arrange for repairs the greater the likelihood for water damage and the need for more extensive and costly cleanup. Lacking the funds needed to arrange for emergency repairs is a situation that you would do well to avoid.
Foundation Repair
Damage to the foundation of your home could be like cracked drywall, uneven flooring, or even problems with your home's overall structural integrity. Having to choose between repairing your home's foundation or staying within your available budget can end up placing you in a challenging position.
Visitor7, CC BY-SA 3.0, via Wikimedia Commons
Roofing Replacement and Upkeep
Roofing repairs are another concern that you shouldn't take lightly. Basic upkeep and routine maintenance, like inspecting the roof and repairing any missing shingles or clearing the area of debris, can help to ensure that your roof can last as long as possible. Budgeting for repairs such as leaks, broken gutters, or missing shingles in advance can make it much easier to maintain your roof without breaking the bank.
HVAC Issues
While issues with your HVAC equipment may not be as pressing as other household repairs, even a minor issue with your climate-control system can result in significant inconvenience and discomfort to you and whoever lives with you. Having the funds needed to replace your furnace or to repair your air conditioning can end up making a world of difference.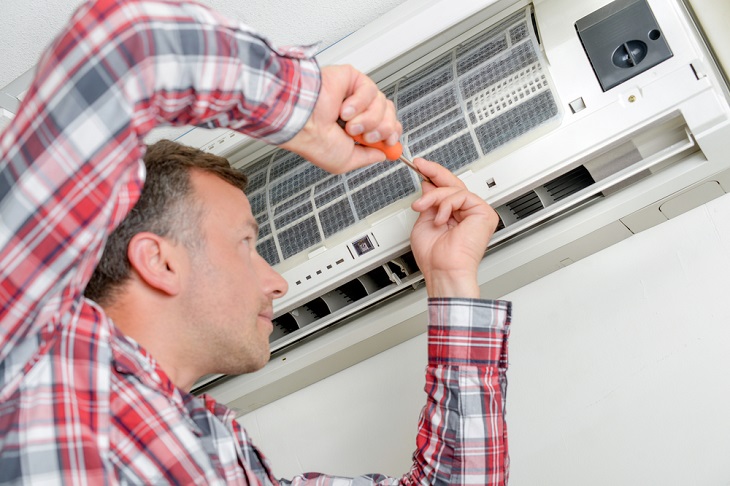 Electrical Rewiring
In addition to interfering with appliances and electrical devices, electrical problems may also constitute a significant safety hazard. Few homeowners possess the tools and know-how needed to tackle electrical rewiring and other repairs on their own. Thinking ahead and accounting for just such a situation when you draw up your household budget would be to your advantage.
An unexpected repair can place considerable strain on your budget and household finances. Preparing your budget for just such an event helps to ensure that you have the financial flexibility needed to deal with any important repairs that may crop up in the days ahead. From your foundation to your roof, having the financial resources needed to handle upkeep, maintenance concerns, and even emergencies is never something that should be left to chance.