Are you tired of your boring backyard? Do you want to spice up your yard without breaking the budget or disturbing your neighbors? Finding ways to liven up the backyard of your family home can be difficult, especially if you live in an area that has an open and visible space from your neighbors' houses. Here are five backyard features that will help to improve your family home. They range in their costs and their ability to accommodate your family. So pick and choose the best ideas that you think may suit your home best.
1. Plant a garden
Especially if you have close-by neighbors, starting your own garden is a great way to get the family to work together on a project. Each of your family members can help to prepare the gardening space by loosening the soil, watering it and building the outside perimeter of the garden space. Everyone can even choose the particular plants that they want placed in the garden. Make sure that you only plant crops that you and your family will either use or sell, and also ensure that you follow the living requirements of each particular plant. Having a garden in your backyard can add some color and plant life, creating a beautiful outside world.
2. Build a patio
Whether you want a new back deck or a patio, building a flat backyard space in your yard can help to create a comfortable seating area that your family can hang out in. Building a deck can increase the value of your home since it is essentially adding another portion of it onto the exterior. And it can create a nice outdoor living area that you can put furniture and other decorations for your family to utilize. There's a range of different styles and decor that you can tend to, so you'll want to browse the market and consider a design that would fit the best for your family. Think about the colors that you want to incorporate and consider the layout of the furniture.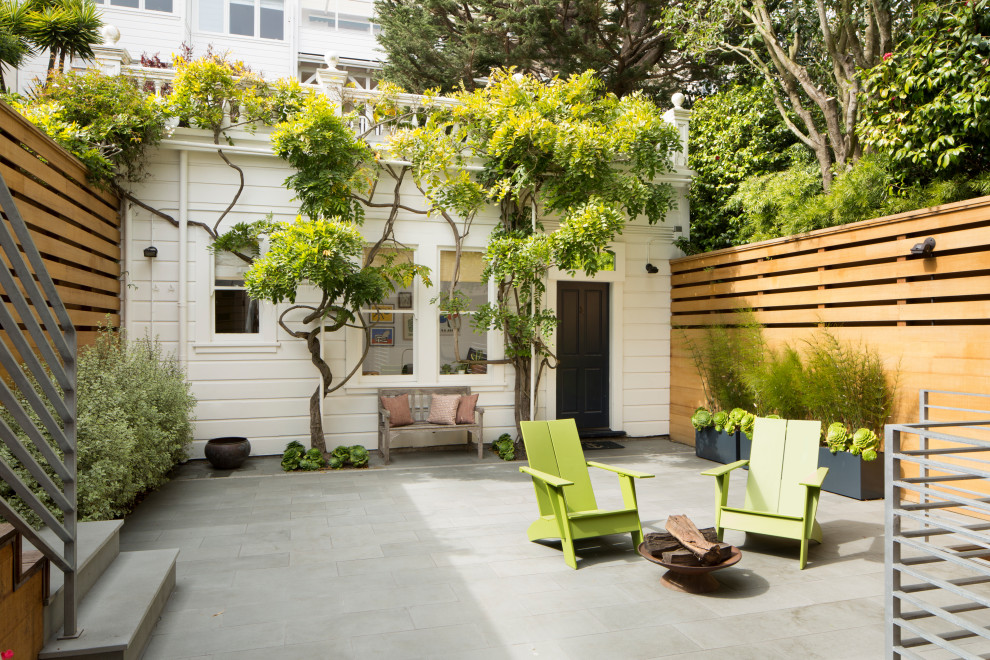 3. Install a pool
For those of you that live in a warmer climate, you may want to consider installing a pool into your backyard. A pool can encourage your family members to come together on hot, summer days to enjoy the weather together. And you can even go to a range of pool toys to cater to everyone in your family. Installing a pool can be a bit on the expensive side, but by doing research in your area, you can find the right company for your needs. Be sure to keep up on your pool maintenance as well! A company that provides Windermere pool service and repair states that one of the many small and easy ways to maintain a clean pool is to make sure everyone rinses off before entering the pool. They require a good bit of upkeep and maintenance, so make sure that your family is up for the task.
Photo by Arrow. Land + Structures
4. Plant some trees and shrubs
As mentioned previously, you may have neighbors that are close-by and can see directly into your backyard. To help solve this, you can plant trees around the perimeter of your backyard to create a space of privacy. Instead of taking days and sometimes even weeks to build, install and paint a fence, you could make your yard look more natural and secluded with a perimeter of trees and shrubs. Consider the different types of trees and bushes that you have to choose from before deciding on random ones.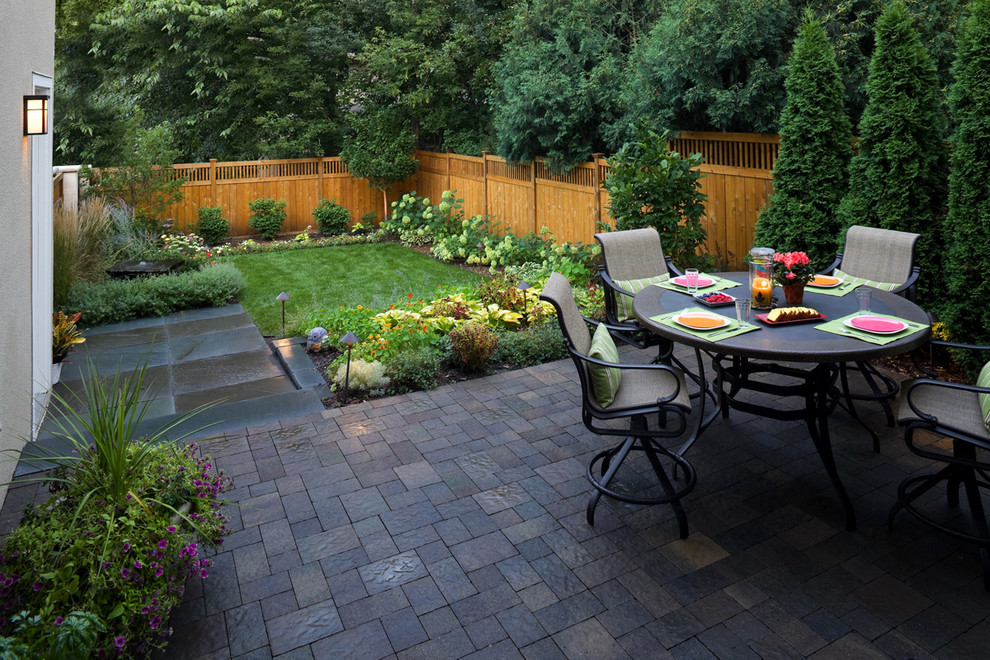 5. Make a fire pit
Fire pits are a perfect idea for families to come together at the end of the day and gather for a relaxing evening. There is a range of fire pit styles to choose from, so you can either use a more classy design or simply throw together some stones in a circle and place some wood in the middle. When you're having a fire, you can even cook some s'mores or other foods on the fire with your family.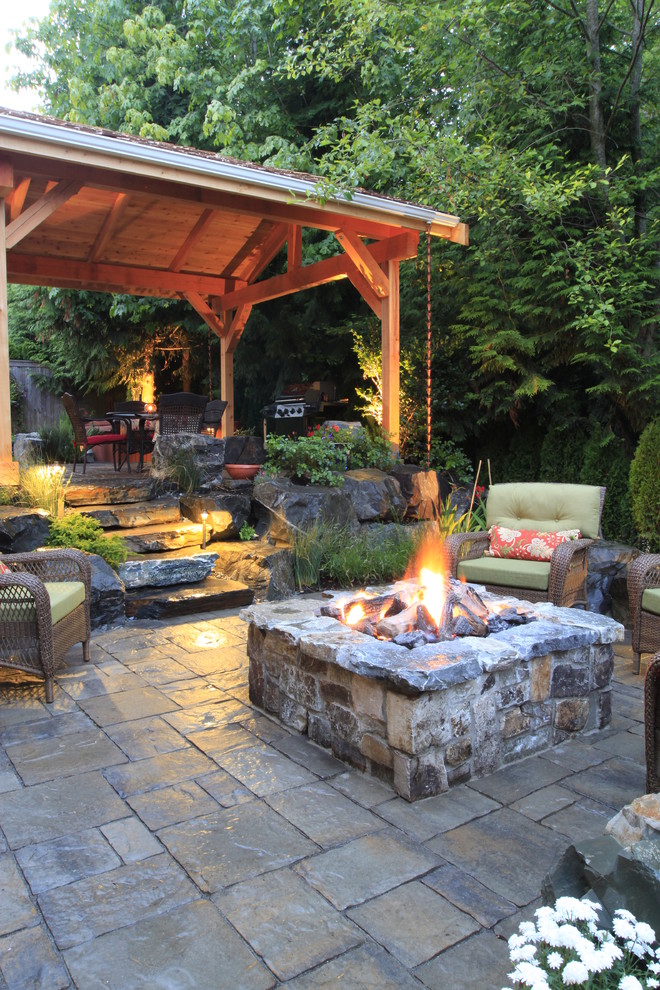 Photo by Alderwood Landscape Architecture and Construction
Overall, livening up your backyard is one of the best ways to get your family to spend time together. These ideas can not only be a family project that you can work on together, but they can also provide your family with fun entertainment after they're done. Consider which ones would work best for your particular living circumstances and start planning the project today.