By definition, trends come and go. However, because you're utilizing one of the best room paint colors of all time, you won't have to repaint your room as often.
Your room color should be a reflection of you and your home, adaptive to change while still remaining timeless. To assist you, we've compiled a list of 30 paint colors chosen by interior painters that will never go out of style.
They're available in a range of colors, from white to black. Find the ideal room paint colors for your home this 2022 by using our inspiration guide.
Paint Color Ideas for Your Living Rooms
Dark Purple
It isn't easy to employ purple as a paint color in a living room because of its intensity and brashness. However, we've always wanted to see this shade of purple in our living room. This understated paint color is exactly what we're looking for in an elegant-looking living area.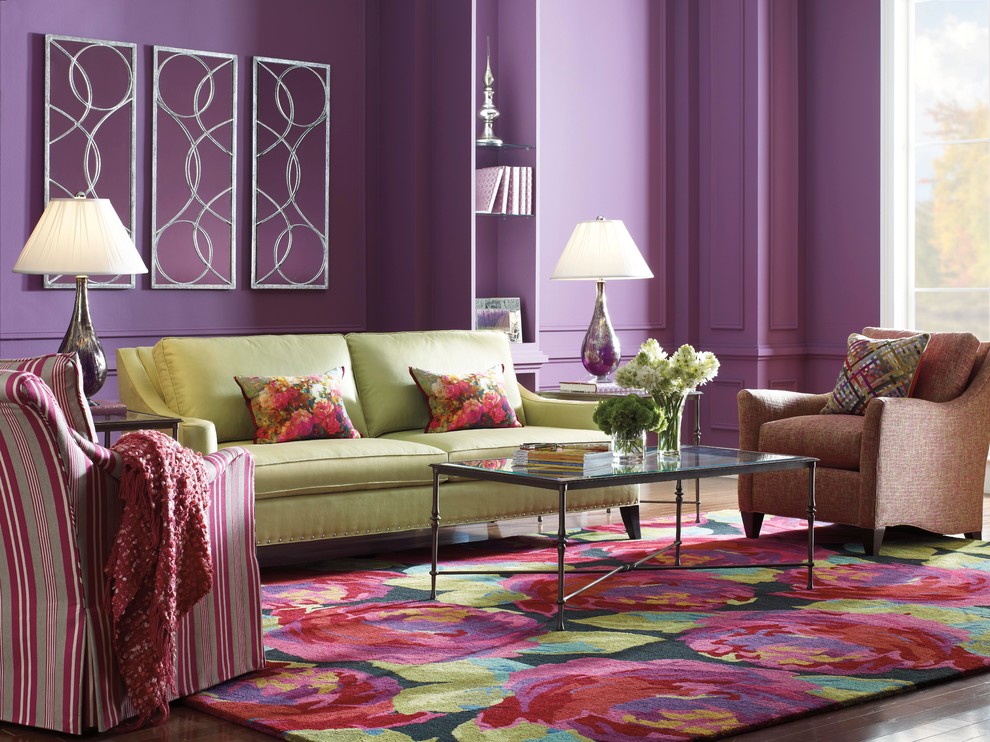 Pale Green
When you're looking for a light neutral color but don't like white or beige, try a very pale shade of green. This suits well as a gallery wall backdrop in your living room. And green-infused grays will seem like a breath of fresh air and provide the proper amount of mystery.
Sky Blue
It's a lot of fun to create a monochromatic look with blue and white accents on your living room walls. It's a foolproof technique to add a new look and feel to your living area.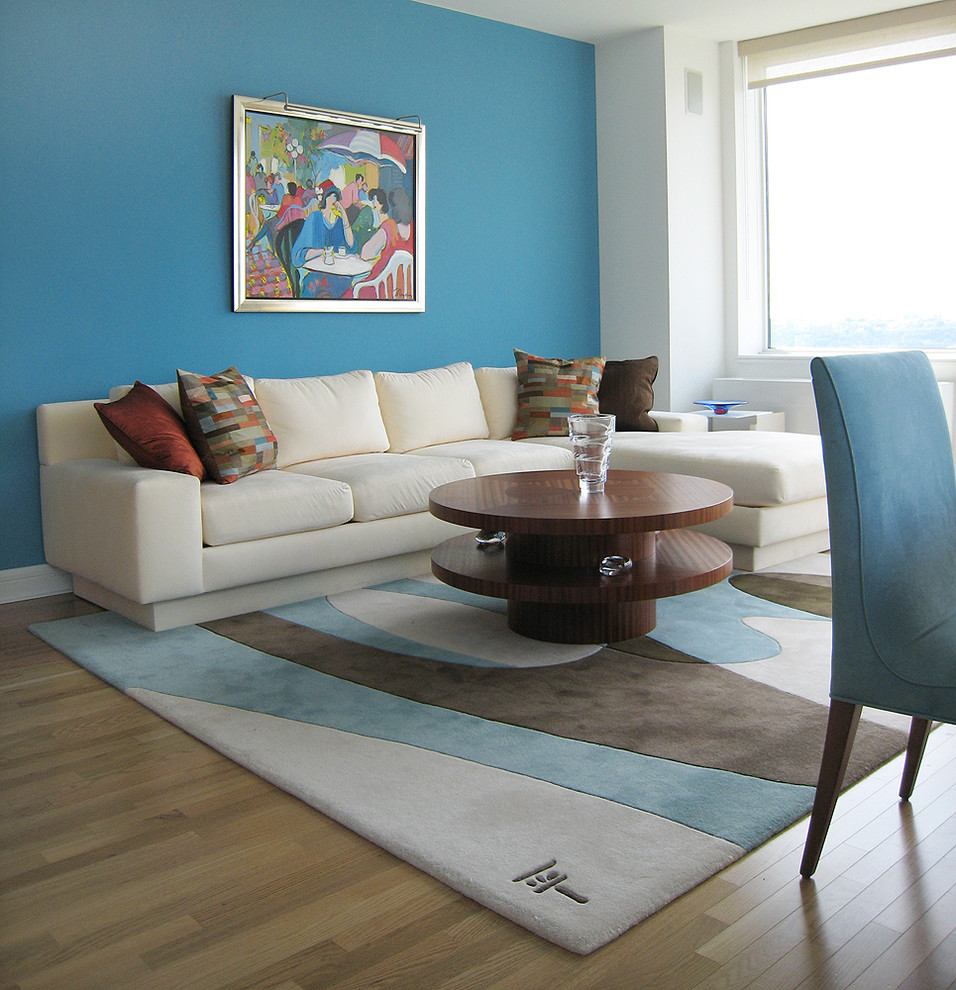 Sage Green
Sage green is unlike any other color to create a relaxing mood. It can be used in a living room or a library. The space will be perfect for sitting down and getting lost in a book, with soft seats in a similar color and a fireplace.
Brown
Brown isn't often the first color that comes to mind for living room walls. But it should, particularly in a floor design with lots of open space.
This brown paint color is adaptable to changes in design. It will complement your area no matter how you decorate it.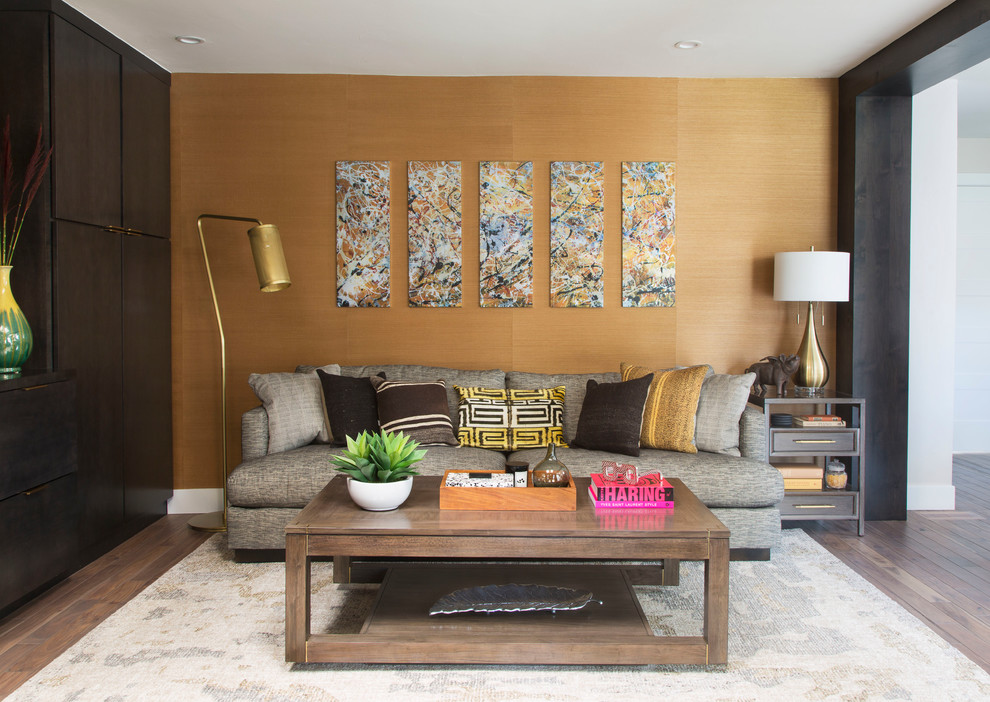 Photo by Truss Interiors & Renovations
Classic Gray
If white, off-white, and beige are your favorite colors, but you'd like to try something different in your living room, think about using a classic gray paint hue. There are shades with both cool and warm undertones, depending on the vibe you're going for in your home.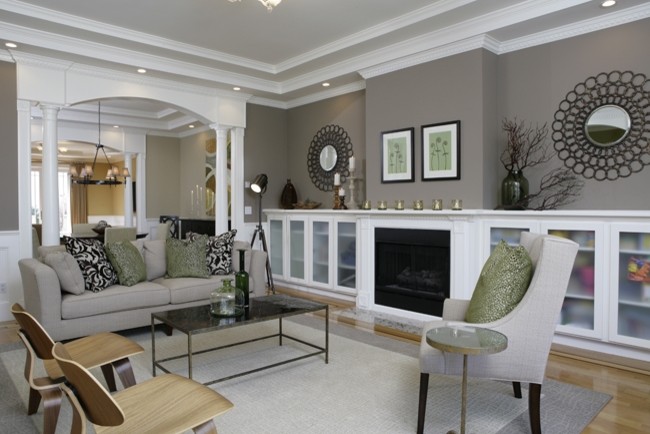 Dining Room Paint Color Options
Royal Blue
Choose a regal color for a formal dining room, such as a rich royal blue. This glossy, elegant paint pairs beautifully with bohemian furniture and a light area rug for approachable fine dining.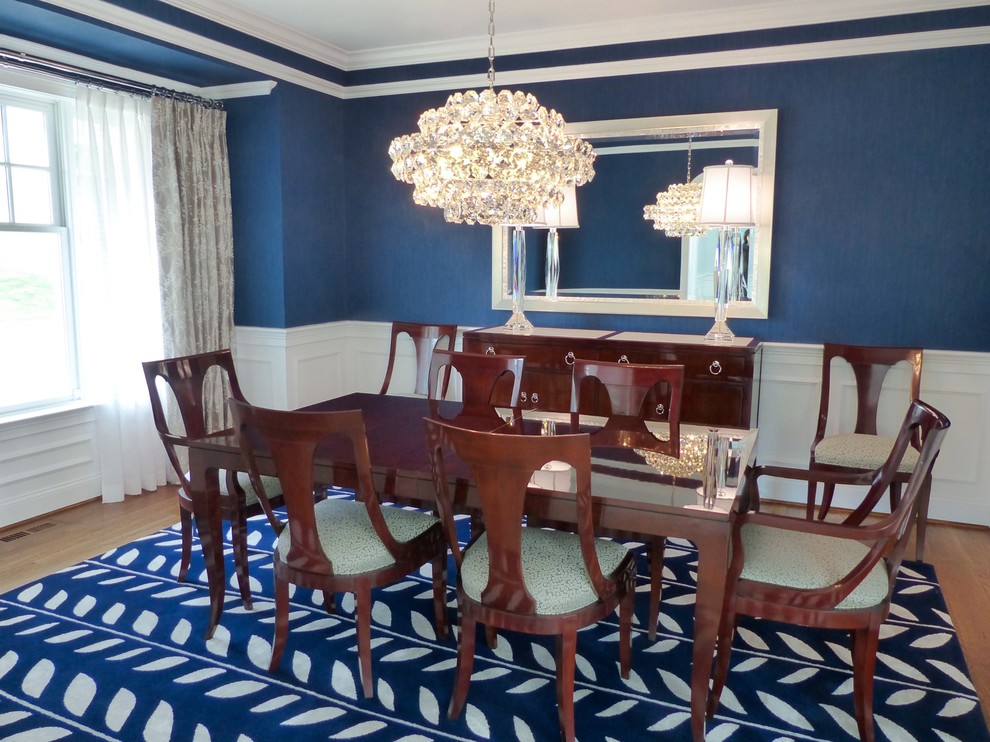 Burnt Orange
A splash of burnt orange will brighten your dining room's overall space. The deep red and brown undertones keep the look edgy and sleek while adding a little warmth.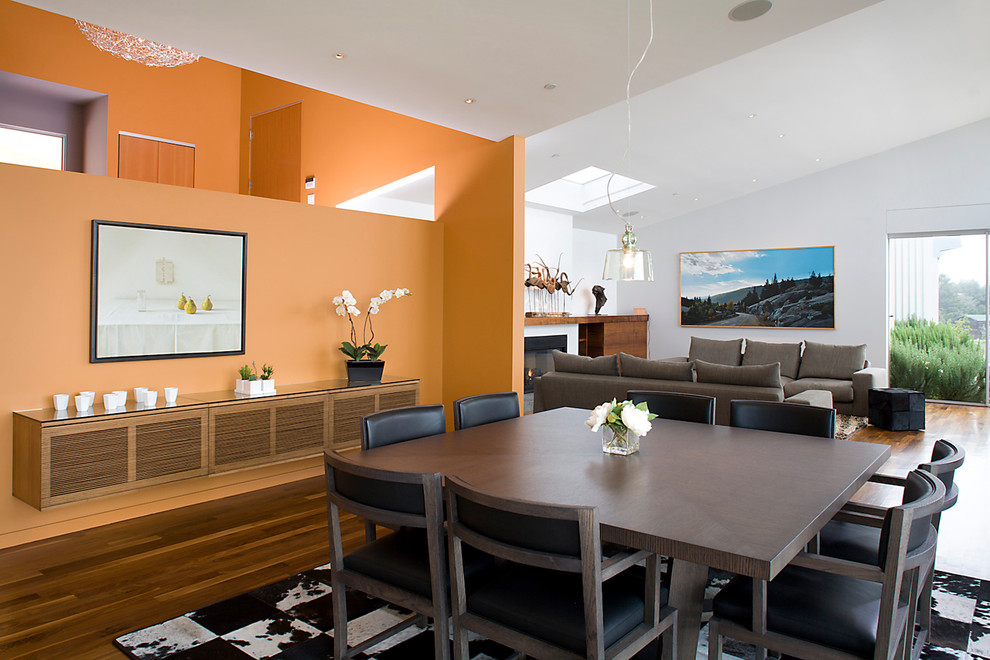 Photo by Kerr Construction, Inc.
Paint Color for Your Kitchen
Flat Black
Flat black paint works best as a foreground color to draw attention to wide windows. This low-gloss color is extremely effective for modernizing and dressing up the family kitchen.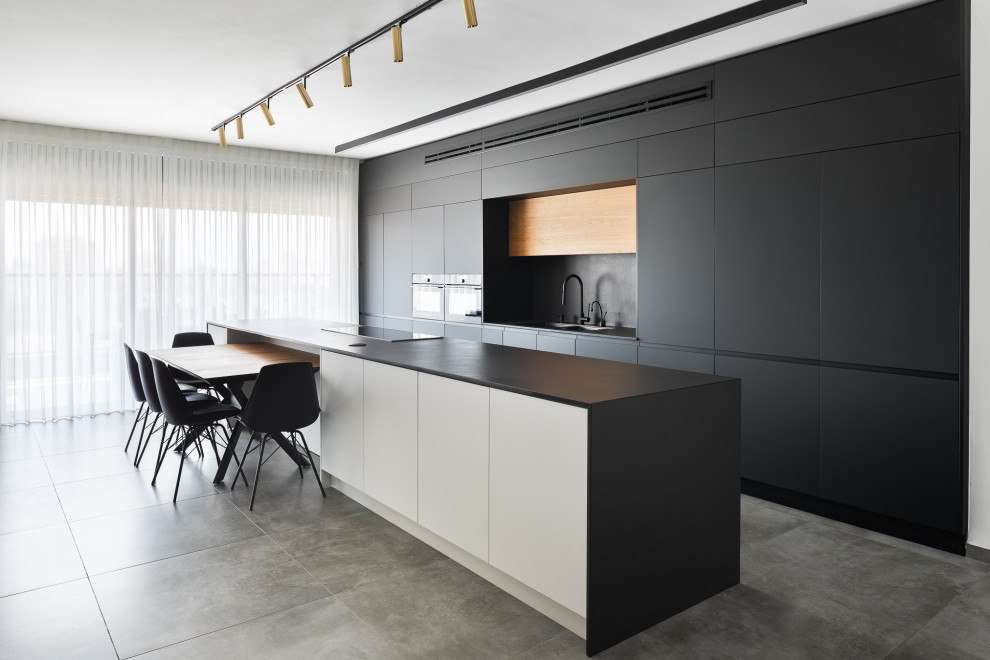 Photo by T.Z.F Architecture Studio
Marigold
Even kitchens can have a little fun. You'll adore this goldenrod yellow, which complements any of your kitchen's wallpaper colors.
Rich Green
A vibrant green hue grabs attention right away, making it ideal for a kitchen designed for entertaining.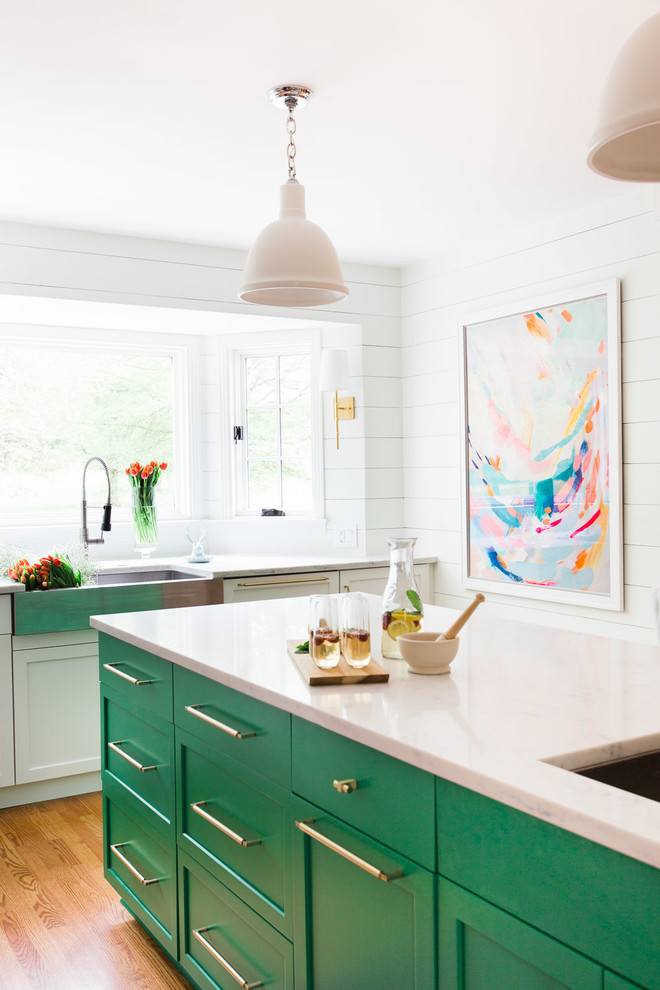 Hallway Walls Paint Color Choices
Ultra-Light Mint
With a fresh coat of Ultra-Light Mint paint, you can brighten up even a historic Boston Rowhouse. The classic artwork, brick accent wall, railing, and dresser are a perfect match to provide warmth and heritage to the area, creating a harmonious balance.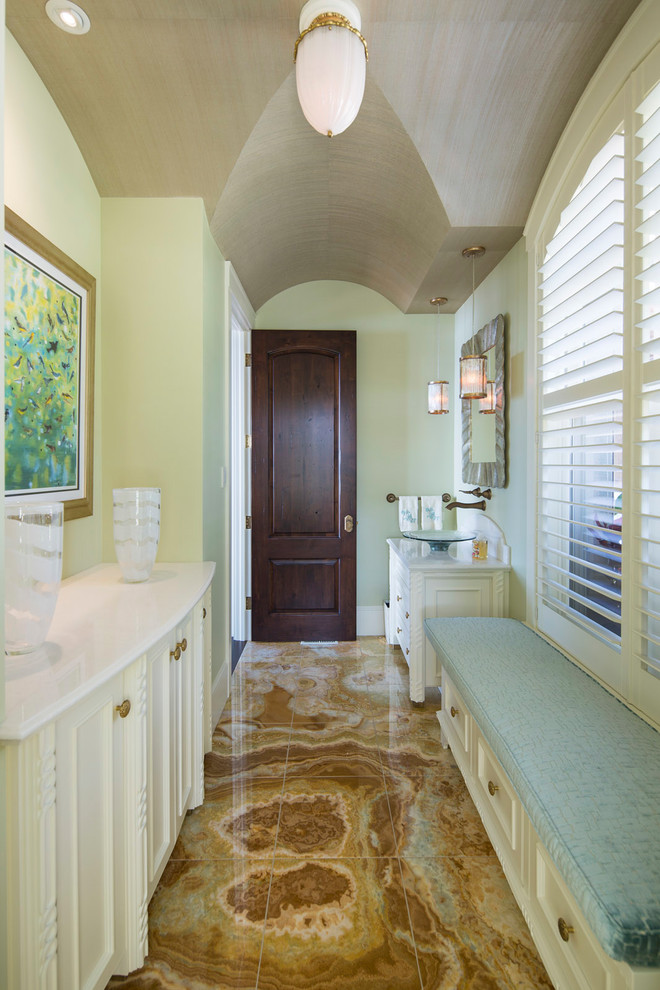 Neon Pink
If you're looking to make a solid first impression, a neon pink wall in your entryway can do the trick! Use it in the foyer to create a warm, friendly, and impossible-to-forget entrance into your home or to spruce up an otherwise dull hallway,
High-Gloss Chartreuse
Painting your hallway walls with this high-gloss Chartreuse paint is a pleasant surprise. It instantly transforms an otherwise dull transitional space into something exciting.
Gray-Brown
Strive for maximum impact. Use it as an opportunity to experiment with unique seating and bright artwork that would otherwise be difficult to incorporate into other areas. With a tinge of pink and lavender, this gray-brown paint color works wonderfully on your hallway walls.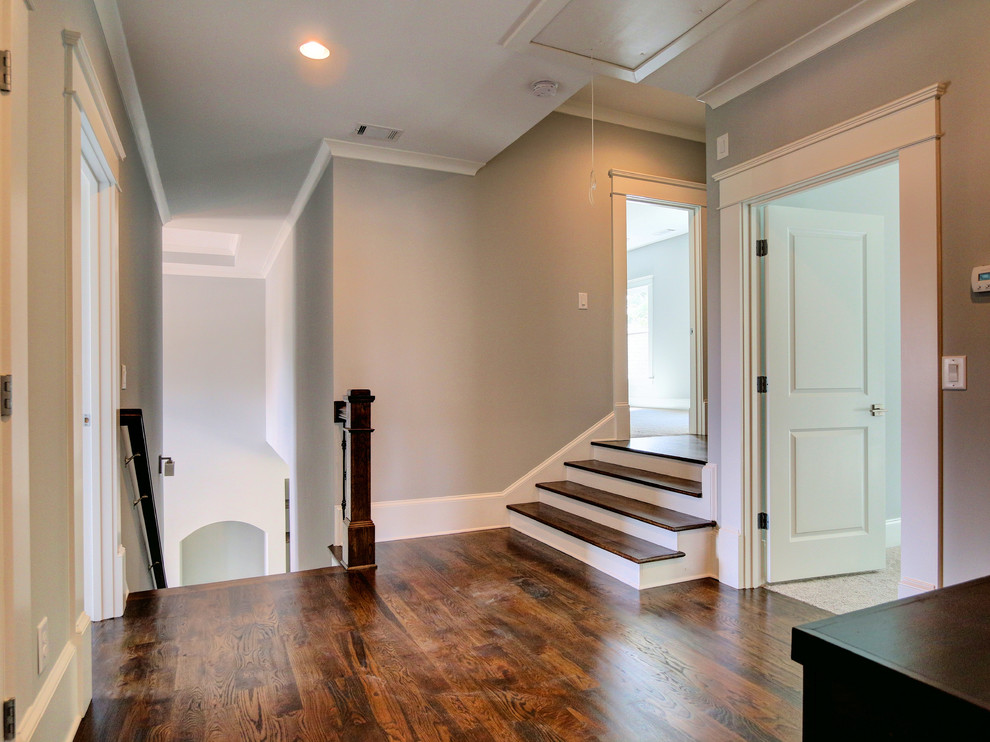 Photo by WestPort Development LLC / Atlanta Basements
Other Paint Color Ideas to Spruce up Your Room
Plum
The plum paint color is a great choice for mudroom cabinetry. It has a relaxing effect. It's even more earthy and welcoming when teamed with woven baskets and brown tiled flooring.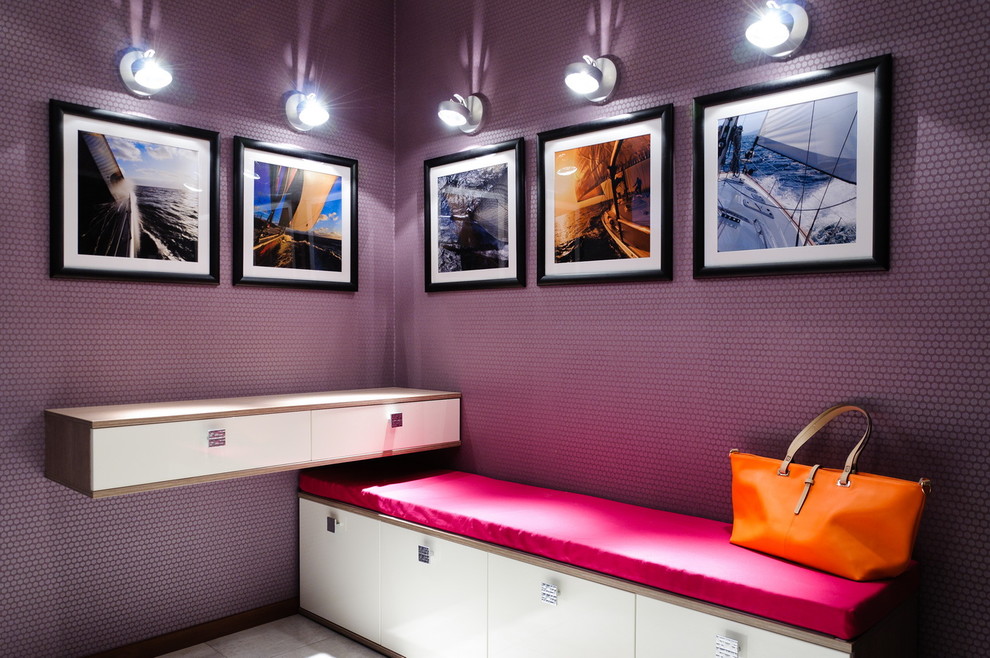 Dutch Blue
Color is a must in game rooms, so don't be afraid to use it! Choose a vibrant blue that will work for casual days and classy evenings. A neon light adds a lovely sense of contrast in the corner too.
Kelly Green
In every area, green works because it's both lush and welcoming.
If you're going for a more natural aesthetic, go for lime, pea, or clover.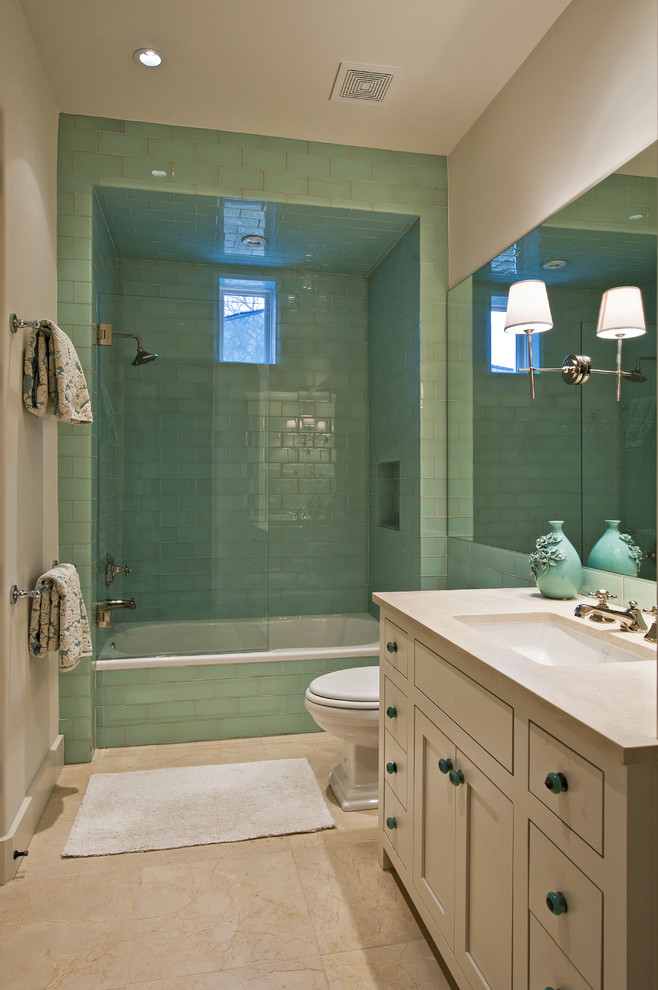 Photo by Bulhon Design Associates
When in doubt, start with the trim or doors instead than the entire space.
Bright Orange
Don't forget about your pantry; it, too, might use a fresh coat of paint. Consider painting the exposed bookshelf a bright orange color for a fun and surprising burst in a typically drab room.
Dusty Purple
Though purple and black don't appear to be the most obvious color combination for wall paint, they work well together in some cases. This color scheme is ideal for a grown-up, relaxing bedroom. The dusty gray purple tone accentuated the cooler undertones with sharper black metal accents, creating an elegant and relaxing atmosphere.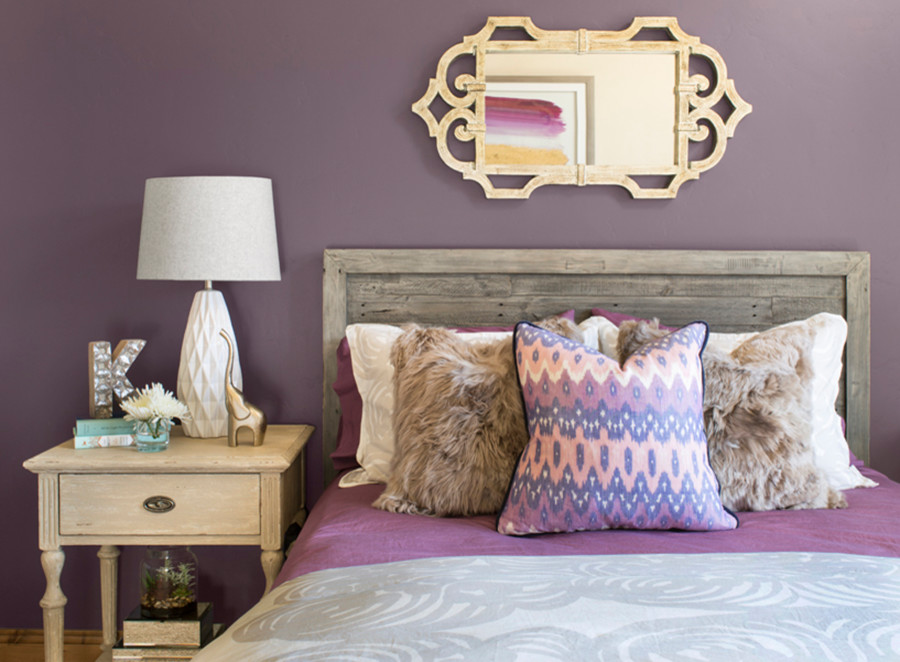 Photo by Collective Design Group
Dusty Pink
If you like the romantic vibes of light pink but don't want to overdo it, tone it down a little with dusty pink. Also known as dusty rose, this paint color boasts a unique smokiness softened by whimsical accents.
Mellow Yellow
Make your white spaces pop out more with mellow yellow. It gives areas an excellent yet subtle transition, providing a chic and welcoming vibe.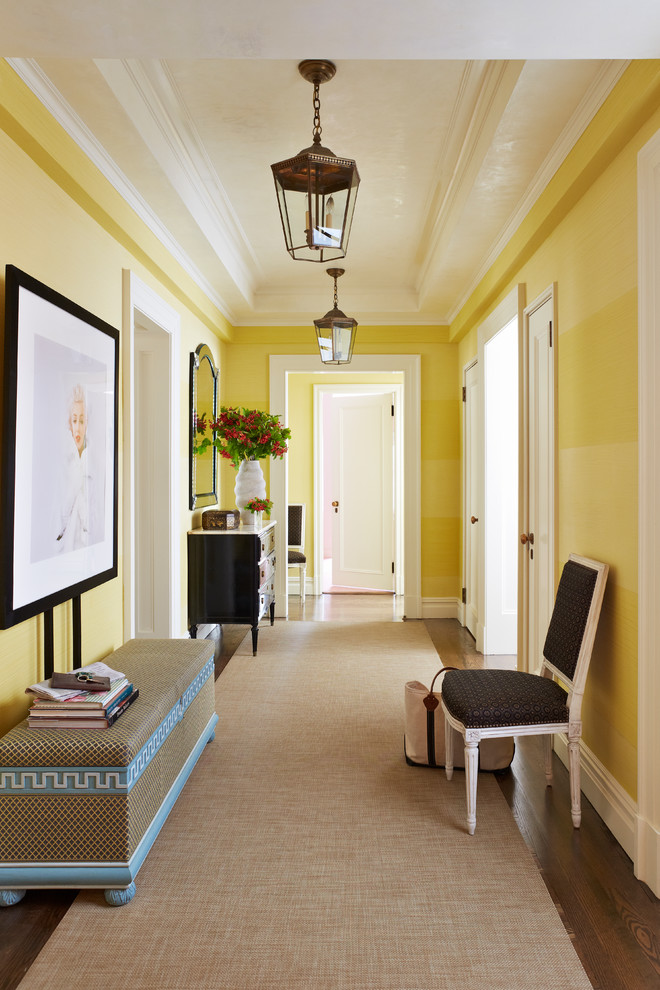 Photo by Christopher Maya Associates Inc.
Bright Turquoise
A cheerful and vibrant hue like bright turquoise is a great mood lifter. It can melt even the most stressful days away with one glance.
Crisp White
If you want to play it safe, go with crisp white. Or, if you're looking to explore your creative side, this is an excellent option too! Either way, crisp white is as flexible as paint color can get. As a result, you can use all themes, designs, etc.
Bright Red
Bring life to any space by adding a splash of bright red to the mix. Whether it's on a small corner of a room or an entire wall, this paint color will stand out and liven up your days!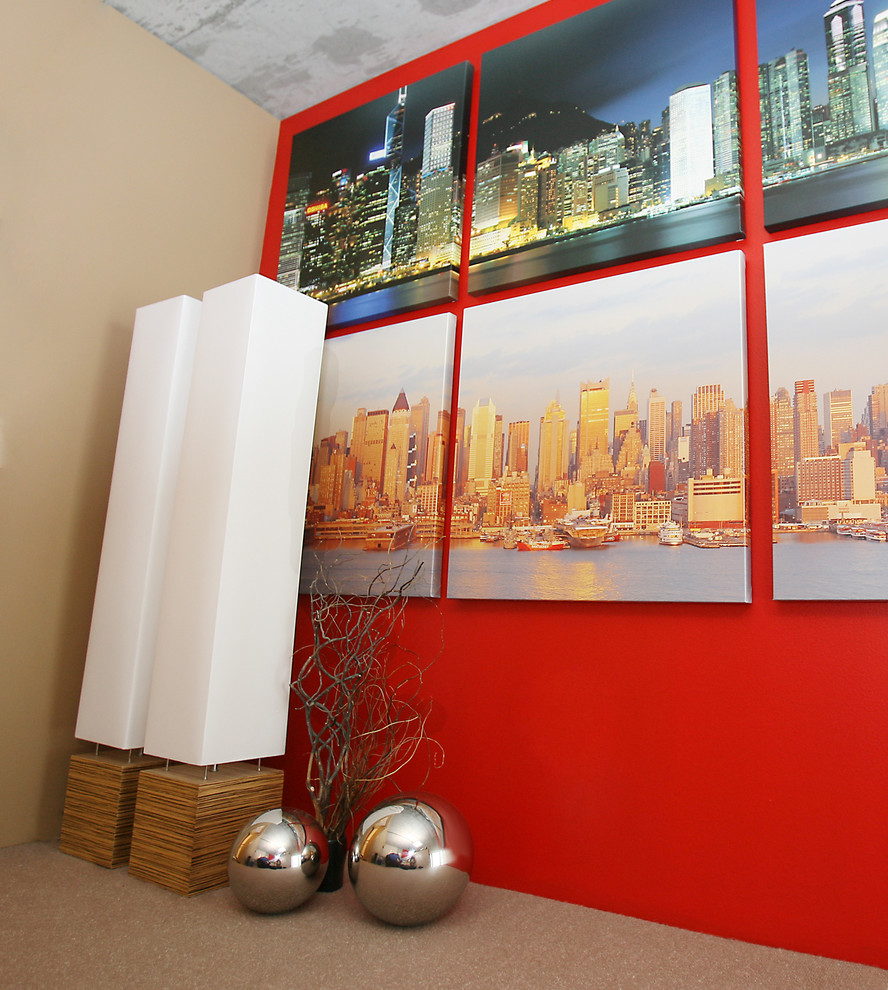 Photo by Susan Diana Harris Interior Design
Steel Blue
Compliment any room with steel blue. This flattering shade works best with cooler or gray hues, giving any space a refreshing and relaxing vibe.
Bubblegum Pink
Choose bubblegum pink if you want to create a pastel or vibrant room. It's a bold paint color that asserts a youthful and fun spirit to any space. With this, bubblegum pink perfectly balances out traditional areas.
Deep Teal
If you can't decide between wallpaper or paint, choose both! And in this case, deep teal is a flexible and gorgeous hue that helps the two elements link together flawlessly.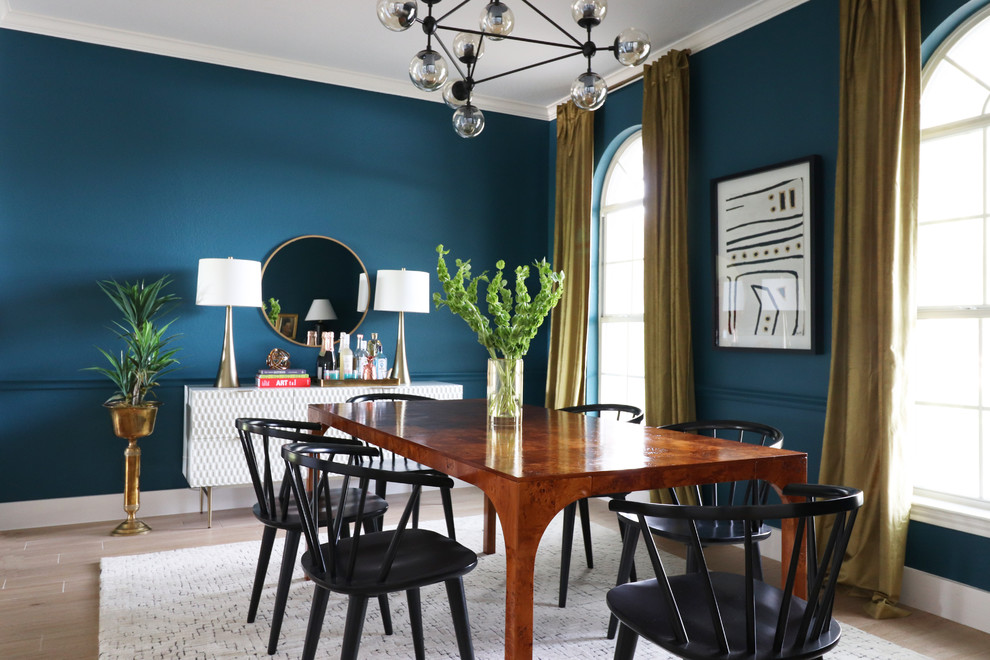 Coral
No other paint color radiates fun and joy as coral does! It's a great addition to rooms with cooler and grayer designs. After all, under direct light, this paint color shines brighter.
Peach
Peach makes for a great contrasting piece between natural and bolder hues. It also works well with bright red and bubblegum. So, if you're looking for a flexible accent color, go with peach.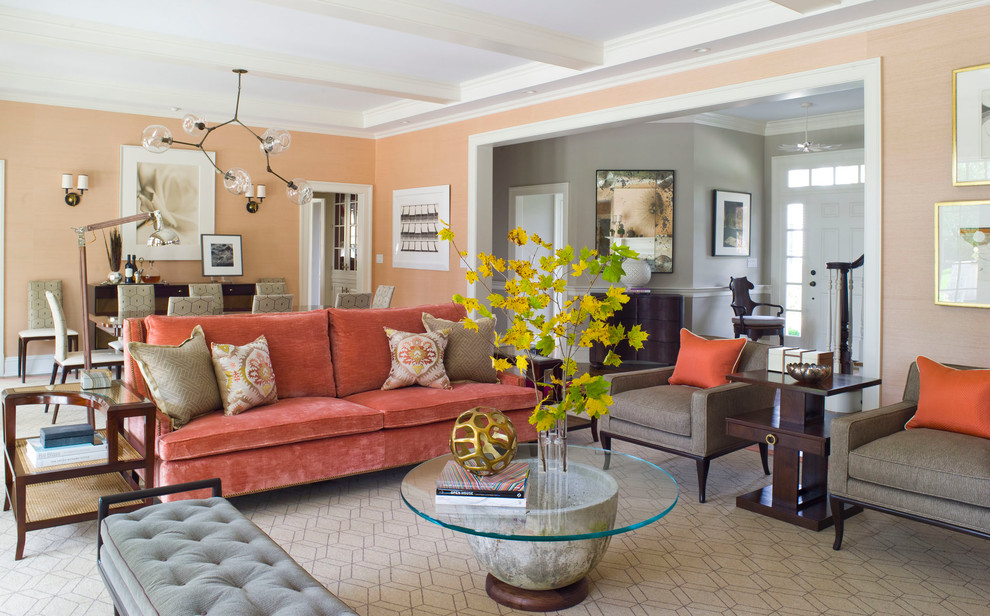 Final thoughts
Simply put, there is a perfect paint color for every customer, every room, and every surface. While some hues and brands may come and go from the inventory of the major DIY stores, it is safe to say that the color selection is still crucial enormous. With that being said, it's always safe and best to consult an interior painter for your painting projects in your home.