We live in time when daily we create different garbage. Different plastic bottles, kitchen tools or the empty cans are the things we throw them at the moment when we overuse them. Sometimes if we put the finger on our heads and contemplate a little more, then we can realize that we can give those items a second life by a simple operation. With the recycling process we can help first the nature, to avoid the pollution. Secondly, we will create usable objects that can help save us some money and do the job instead of buying new things. We can also create some beautiful ornaments and decorations with which we can leave our guests breathless because of our idea and innovations. Feel free to use some of those decorating tips and recycle your potential garbage.
Feel free to look at those 25 diy ideas and save your potential garbage for new projects.
1. Recycling Plastics
2. Plastic ornaments
3. Use a simple coke plastic bottle to make an original box for gifts
4. Decorating with bottles
5. Recycling bottles into Stand for jewelry
6. Jeans Chair
7. We all have at home (or our parents) piling incomplete forks and spoons. Let's see how to use them.
8. Photo aparat
9. Recycling bottles
10. Second life for bulbs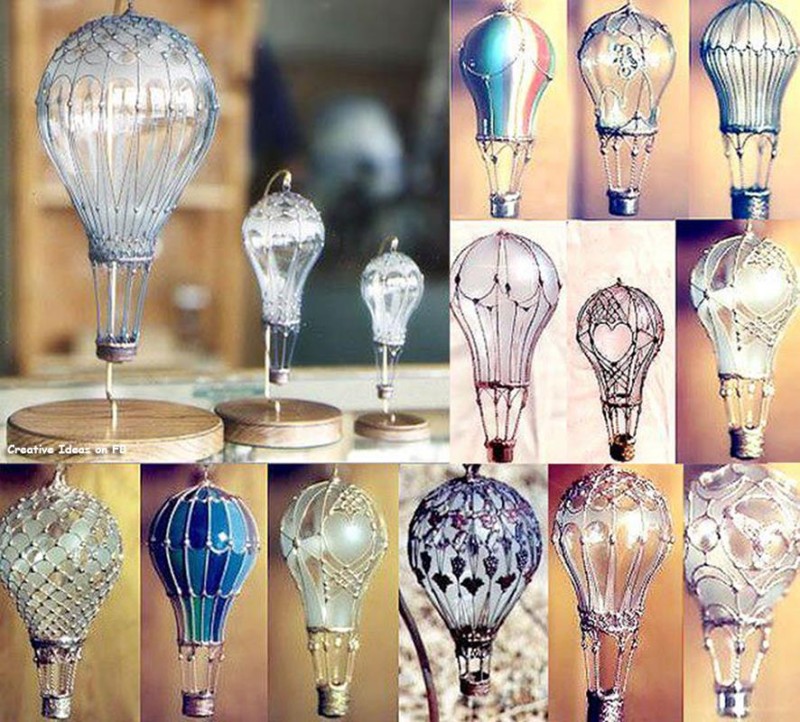 11. Ladle candle holder
12. Recycled Parrot in House
13. Homemade toys
14. Recycled Owl
15.Recycling .. Forms for the cookies
16. Use bottled five gallons of water and cultivate what you want
17. Charging Mobile Holder
18. Another idea to make a phone charger holder
19. New Technology
20. Mini Kitchen Colander Pendant Light
21. Plastic bottle idea
22. Recycle cardboard into a DIY cell phone charging holder
Tutorial here: http://bit.ly/Y4QTPF
23. Plastic bottles artwork
24. How to close the bag using a plastic bottle cap
25. Idea to keep the soil moist for plants using plastic bottles