When considering decorating your home, people usually buy expensive things when they can be inexpensive. People add multiple handmade items to their homes, making them look more home-like, vintage, and warm.
But little do they know that buying expensive handmade things can be made at home at very low prices and in simple steps. Usually, the steps to make a product scares away those people who actually want to add a handmade thing to their home.
A knit product is one of the best options when deciding on a handmade decor item for a home because it adds more value to the room by creating a warm and cozy look. However, these are very easy to make and require a little cost.
So, when decorating your home, adding handmade things is great, but creating it yourself is even better as it builds a strong connection with that item and the overall home. You can follow multiple yarn guides online, which will help you to accomplish the look you desire.
Handmade Knit Home Decor Ideas
Following are some ideas if you are looking forward to buying some hand-knit decor items for your home:
Ceramic Vase With Knit Surface
These knitted vases are beautiful and perfect for home decor. They look knitted but are ceramic vases with a knit layer on their outer surface. It gives a more home-like effect that someone made at home, especially for decor purposes.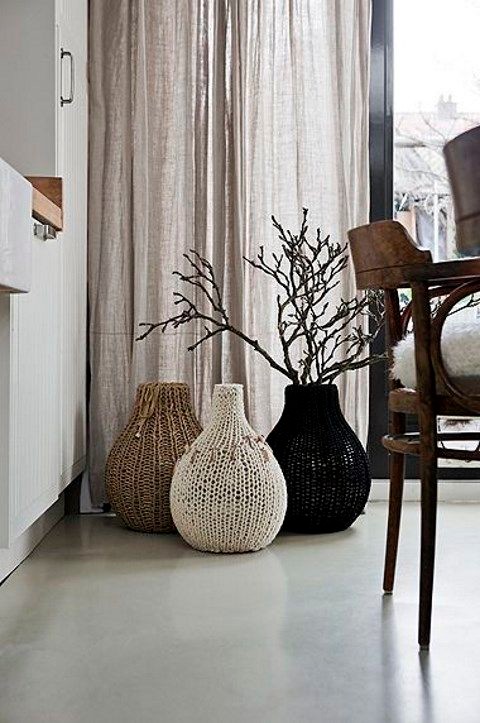 People who love flowers and like to use them for home decor will love this handmade decor item. It looks so crafty and gathers attention quickly.
Yarn Baskets
There are two types of yarn baskets, depending on their sizes. One is small, and one is large. These are very useful and great for home decor because of their style. These baskets are becoming increasingly trendy for home decor as time passes.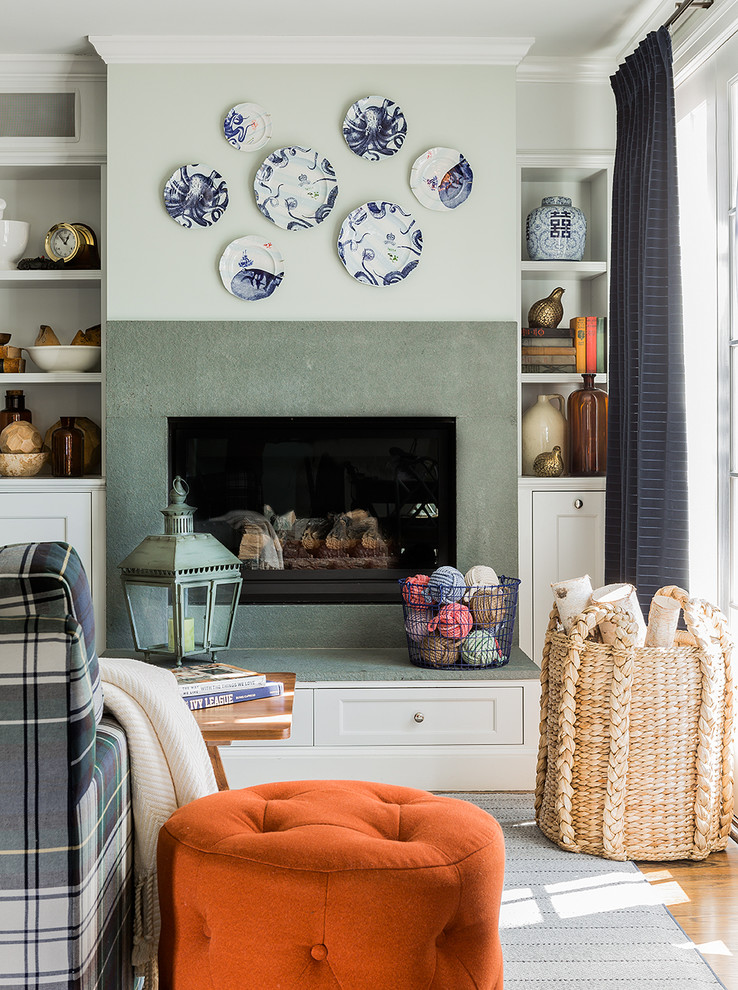 Photo by Hudson Interior Design
There are very small rows in the construction of a yarn basket. A yarn basket is also stretchable in the beginning depending on the type of yarn you use, because the stiff yarn will be less stretchable and more rigid.
Knit Lamps
When decorating a home, lights, and lamps are important in setting the room's tone or the entire house. Now during these times of knitting trends, a lamp is nothing more than a cherry on top.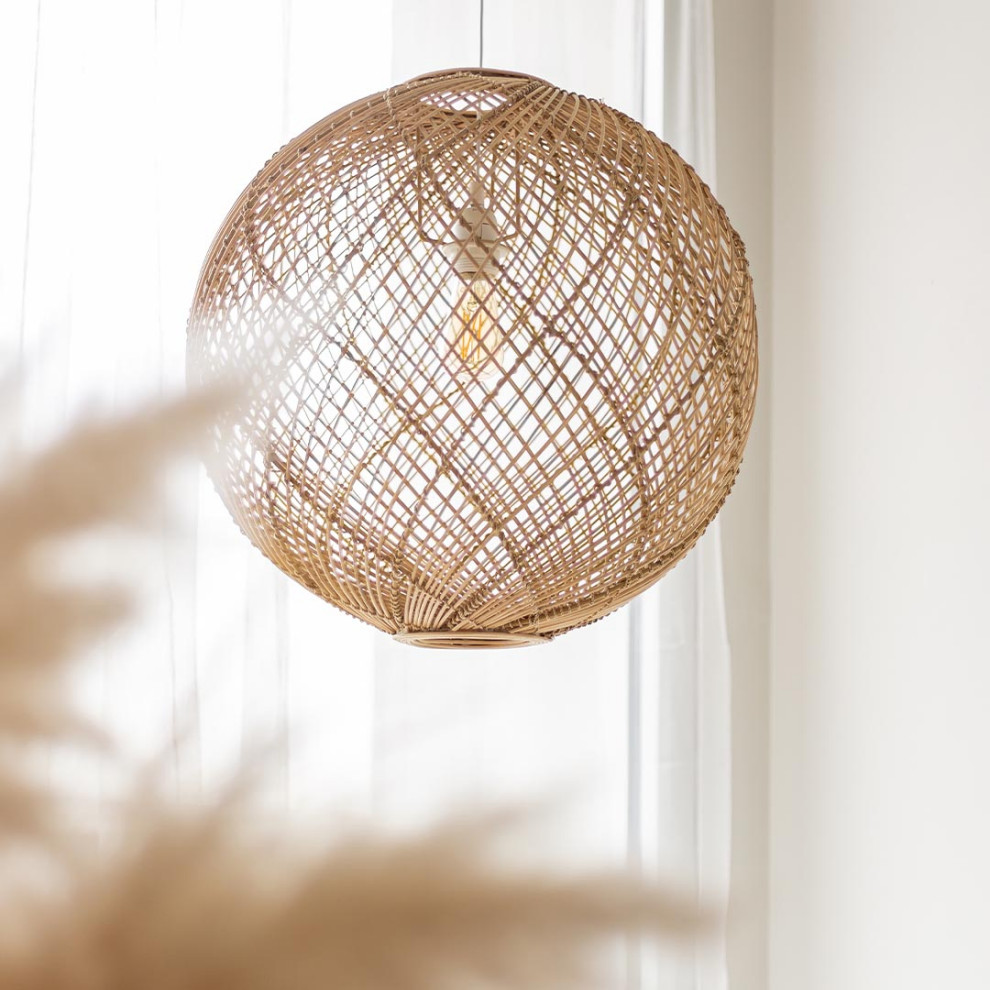 Knit lamps complement multiple home decor designs and give an entire look a more vintage vibe. When creating one yourself, you must be more careful with these lamps than with other things, but the effort will be worth it.
Crochet Globe Lamps
These lamps made of crochet give a moon-like look to the lamps when they are lit. It becomes an experience every time you get to see these lamps in their light. When decorating at home, you can stick with any color you like depending on your theme.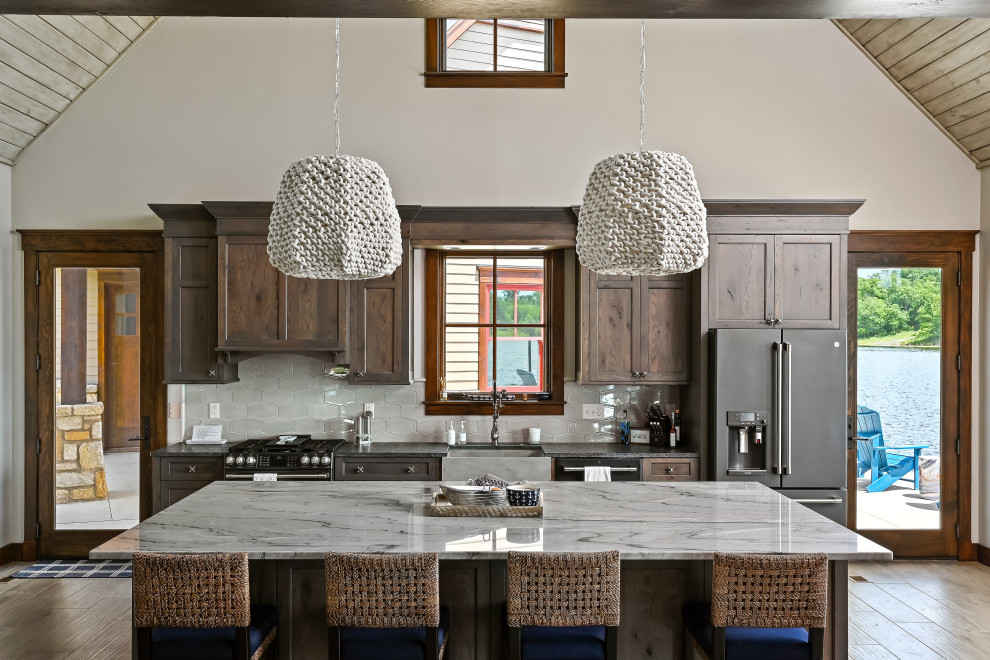 The outcome is usually so good that people do not believe these lamps are hand knit. In order to add more texture to the room, these lamps are perfect with their crochet texture. You need to be careful when planning its size.
It is because sometimes the size may overpower the overall vibe of the room or may even cause uneven light distribution in the room. These lamps are also cost-effective and easy to be made.
Chunky Knit Lighting
The chunky knit effect always reminds you of your grandmother because these are so warm and comfy. These are not only cozy but very modern at the same time. The space left from the chunky knit releases the light, which creates an even more soft and intimate atmosphere.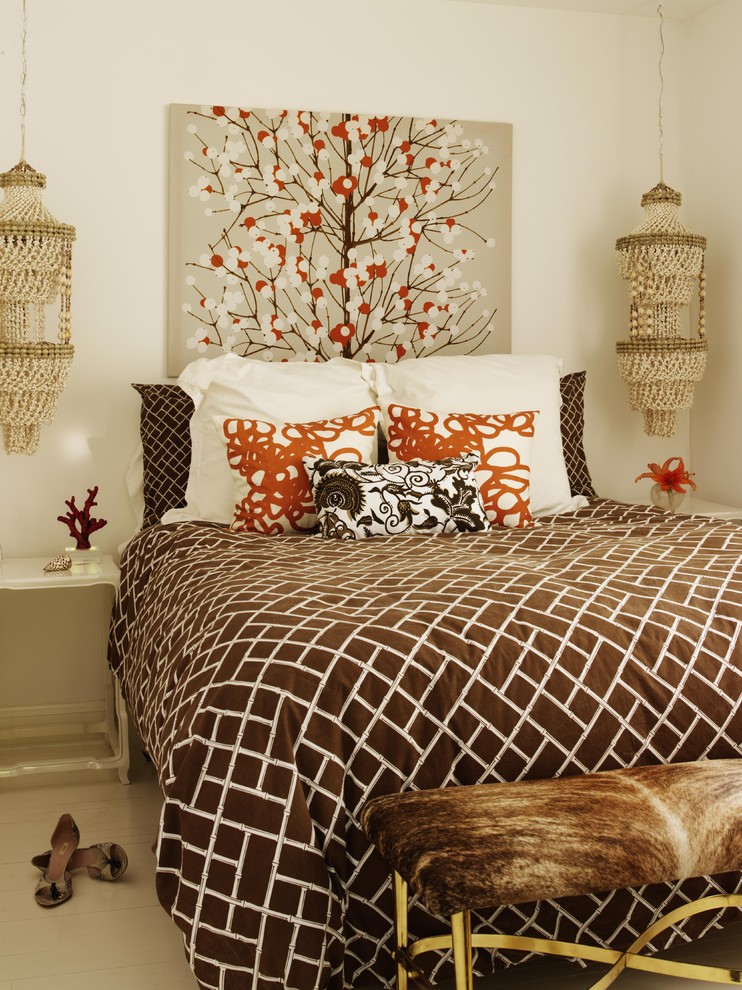 Photo by Tara Seawright Interior Design
These lights can warm up any room because of their unique effect on the mood. A chunky knit lamp is usually known as a knit pendant lamp. So, if you decide to create a chunky knit lamp, you can create it without any second thoughts because it always looks good.
Knit Furniture
Knit furniture means creating large threads of soft fabric knitted together to create a huge knit furniture piece. These are very soft and comfy. You can create furniture to sit on or rest your feet while reading or enjoying tea.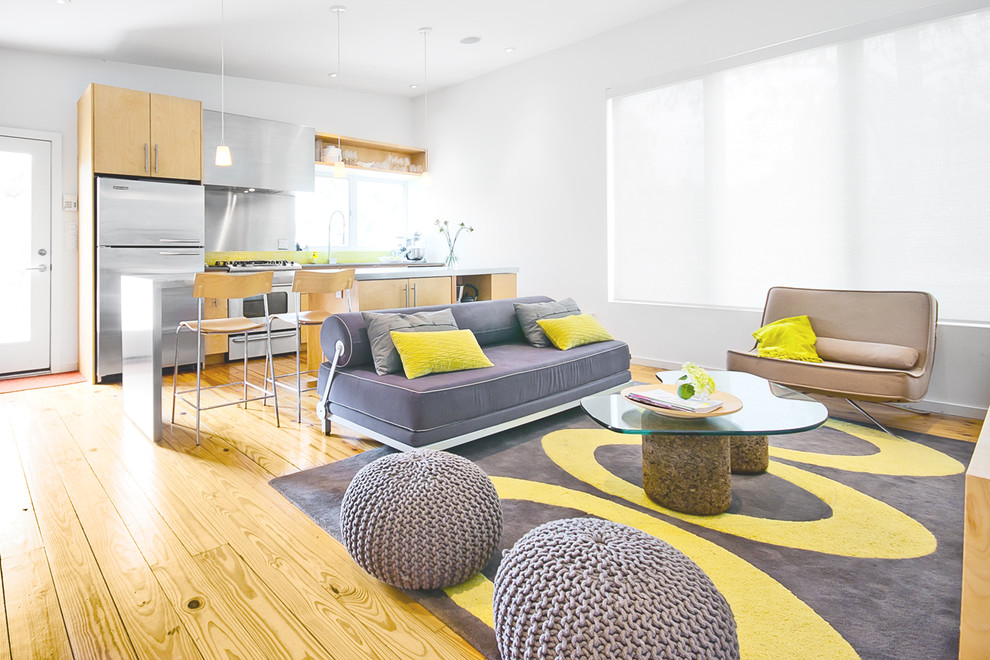 You may find these large knit threads online, which you can use to mold into any shape you like to create a unique furniture piece. A rug, pillow, or a ball of these threads are the most commonly made options for interior design.
Knit Throw
Instead of buying expensive throws from other brands, it is best to create one at home that is cozy and develops a deeper emotion and connection with it. Knitting improves focus which reduces muscle tension. It leads to reducing blood pressure and glucose levels.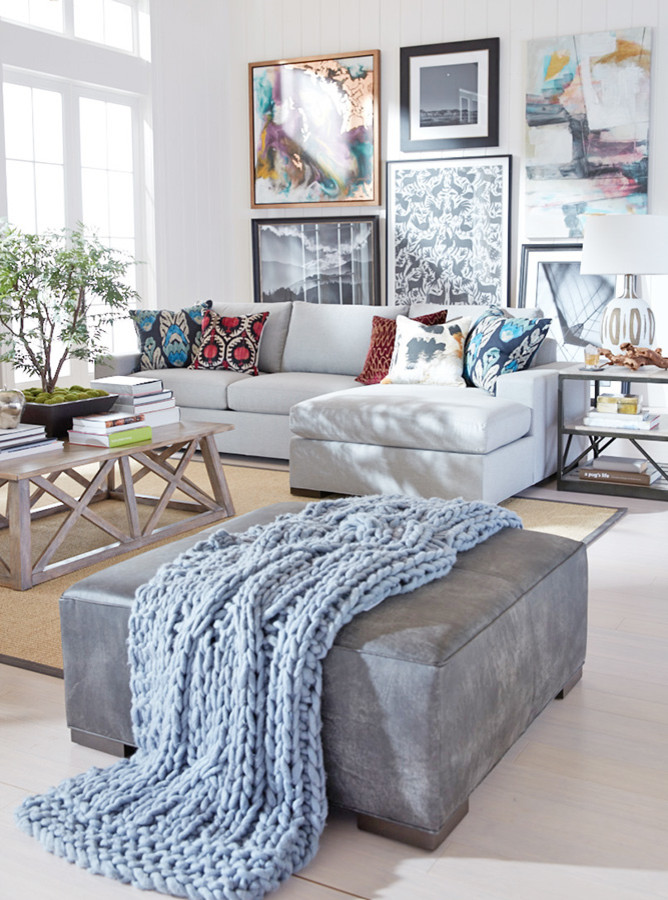 These throws feel good to touch and are also great for health purposes. These throws are somewhat durable if they are taken care of. They look thin visually but are very heavy and breathable, which releases excess stress from one's body.
Conclusion
In conclusion, handmade knit decor items are cozy, comfy, and warm. These knit items can be made to have a more intimate vibe in the home. These warm home decor items not only save your costs but also keep you busy healthily.
They improve focus, release muscle tension, and reduce blood glucose and blood pressure. These also reduce the heart rate, creating an overall balance in the body.
So, if you want a more vintage yet modern look that complements one another, then knit home decor items are the best because they are both modern and vintage at the same time. It only varies on how you use the decor items and how you create them.
Focusing on your overall home theme will help you decide what is best for you and help you find ways to create it at home.
Author Bio:

Mary is a skilled writer with a passion for crafting. With expertise in yarn and fiber arts, she has developed a popular Yarn Guide. Her engaging content and attention to detail make her a valuable asset to any project.